Minecraft is using a map of Preston to teach young people about flooding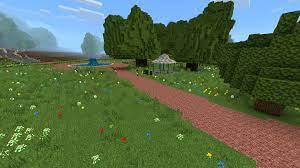 Students in schools are learning about floods through the use of the game Minecraft. According to Microsoft, a new mod, entitled Rivercraft, has been developed and is presently being tested at a Preston school, according to the company. In a collaborative effort, Minecraft, the Environment Agency, and BlockBuilders, a company that specializes in digital youth engagement, came up with the idea for the mod.
There are three games in this collection, all set in a Preston-themed replica. The following are their names:
Player-created flood barriers, storage areas and flood gates are used to manage flooding in Preston, England. Next, they'll use a large-scale water-reclamation project to assess the benefits and drawbacks of various approaches and gauge how well they work within local communities.
People and property can be saved from floods by learning about climate change and how to mitigate its effects via their own activities. Players use a digital workbook and an in-game camera to undertake an ecological survey in Our Local Environment. Their job includes seeing and documenting animals, such as water voles and otters.
'When we first exposed the young people to the Minecraft universe, we observed that they were interested.' "They learned about floods, they understood what the local flood defences will do, and they received more understanding about the town they live in," says Justin Edwards, director of learning programmes at Minecraft.
While educating children about the physics of floods and flood control, it also teaches them about project management, collaboration and engineering ideas as well as how to communicate with people throughout the globe. "Failure is also taught in a safe and enjoyable manner in the game. Even if their flood defence fails, the youngsters may learn about why it didn't function. When things don't go according to plan, it's a terrific opportunity to learn.
From today, the mod will be accessible in a variety of languages throughout the globe. Using Preston's 3D data, the map was turned into a Minecraft environment, which was then enhanced with the help of actual Preston pictures and photos. Both in Lancashire and nationally, flooding is a big problem.
In the context of climate change, Minecraft is helping us engage the public on flood management and coastal erosion management. It helps young people in particular understand what's going on and their part in it, because they are the ones who are going to face the hardest impacts of the climate emergency," said Andy Brown, area flooding coastal risk manager for the Environment Agency in Lancashire.
"This cooperation with Minecraft has the added benefit of making these games available to players all across the world. If we can stimulate just a small number of people to think: 'my career of choice is something in science, technology, engineering or maths that relates to managing flood risk in the future', then that will be a great success for us."