New PS5 Games 2023: All upcoming release dates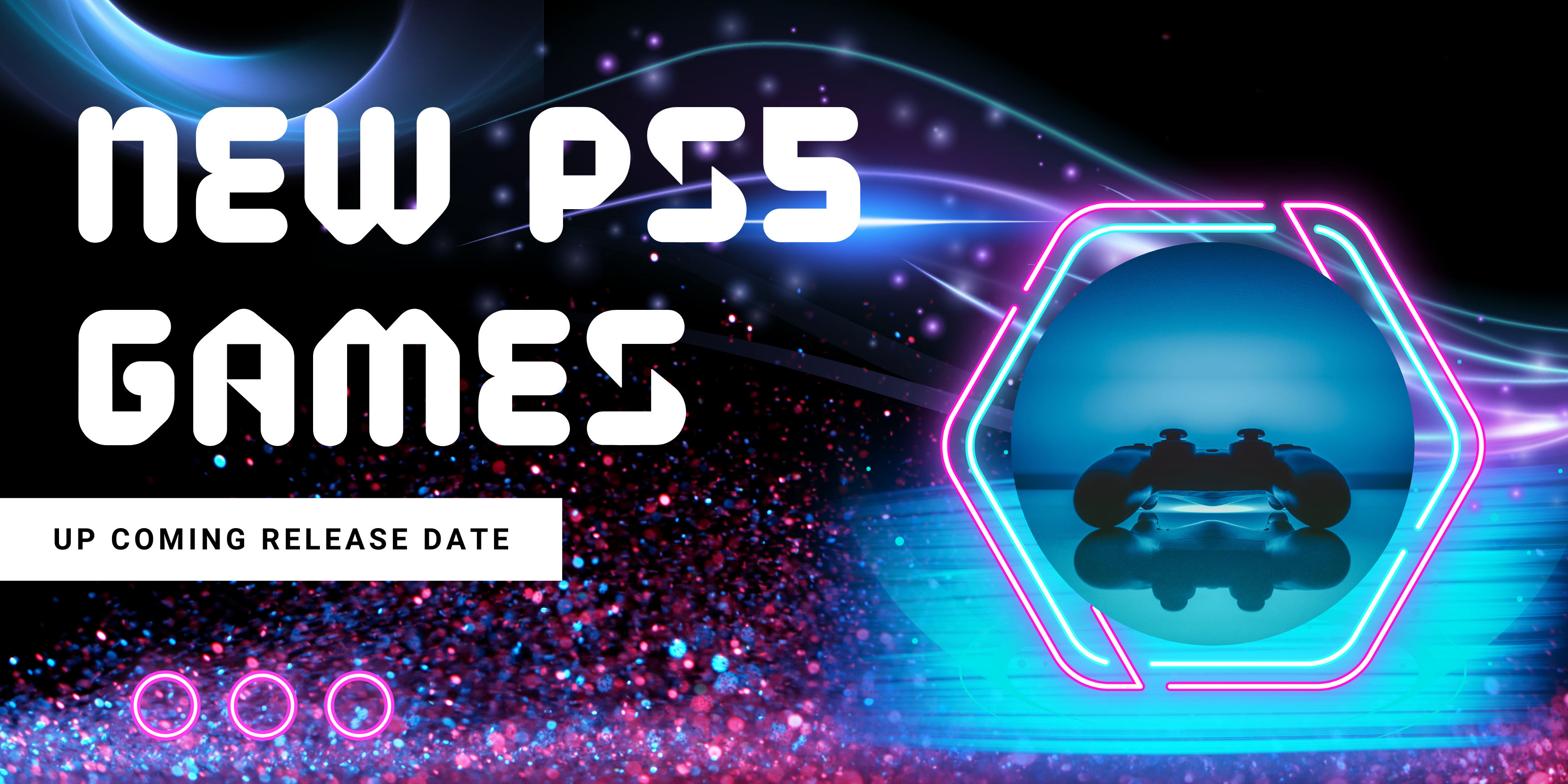 The PS5 promises to be a more interesting video gaming console in 2023. This is its third year and PS5's developers have gone the extra mile to get you hooked on this machine. If you have been searching for the upcoming PS5 games in 2023, you've come to the right place. This article also mentions their release dates and broad features.
Wild Hearts
This game comes from Electronic Arts and Omega Force, which is best known for the Dynasty Warriors series. Wild Hearts has a very simple user interface and helps you onboard the game quickly. This feature can help this game gain a lot of new followers.
Wild Hearts launched on February 16, 2023, and its plot is simple — team up with up to two friends and destroy the beasts.
Atomic Heart
Launched on February 21, Atomic Heart will take you to the glorious days of the Soviet Union. This game is about the USSR developing several robots to fight Nazi Germany, but some of these robots have turned rogue. As a KGB agent, your job is to hunt these rogues and make the world a peaceful place.
Atomic Heart comes from the stable of Focus Entertainment, one of the best publishers of adventure-based games.
Like a Dragon: Ishin!
Many players in the West had heard about the 2014 game, Ryu ga Gotoku Ishin! Unfortunately, this game never reached the Western world. Don't be sad because its remake, Like a Dragon: Ishin just got launched on February 17, 2023.
Starring Kazuma Kiryu from the Yakuza games, Like a Dragon: Ishin works on Unreal Engine 5 and transports you to feudal Japan. The Unreal Engine 5 technology allows teams to focus more on the game and less on frameworks. Therefore, you should have a great time enjoying this game.
Resident Evil 4
This is one of the best upcoming PS5 games. Capcom's Resident Evil follows Leon Kennedy in his hunt for the President's daughter. You might think that this game is like the other Resident Evil versions, but hold on. Here, the enemies aren't zombies, but villagers infected with a terrible virus. Although Resident Evil 4 looks similar to Resident Evil 2, the former offers better gameplay plus 4k visuals for modern devices.
You can expect this game to hit the screens on March 24, 2023.
Minecraft Legends
Mojang Studios' Minecraft Legends will hit the PS5 screens on April 18, 2023. This game promises its players to become legends, thanks to its tight story and high-octane action. Minecraft Legends will possibly be the best product from the series. It is more artistic than the other Minecraft versions. Furthermore, it rides on the Bedrock game engine, which lets you play this game smoothly.
Street Fighter 6
The gaming world is still talking about Street Fighter 6, which lit up the Summer Games Fest. However, what we know so far is that the new Street Fighter has excellent presentation and visuals. Besides, this Capcom product will have three game modes: World Tour, Fighting Ground, and Battle Hub. Capcom has also announced six characters so far. These are Ryu, Luke, Kimberly, Guile, Chun-Li, and Jamie. We will know more about this game as the launch date of June 2, 2023, draws closer.
Street Fighter fans expect something out of the blue from the publishers this time, considering the tepid reviews Street Fighter 5 received.
There are a few more upcoming games on the PS5 that will have their release this year. These include Suicide Squad: Kill the Justice League on May 26, and Star Wars Jedi: Survivor on April 28. Stick around for more information on exciting things happening on PS5.