PS Store Spring Sale Refresh Adds 500+ PS5, PS4 Deals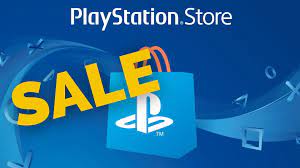 It's finally here! In accordance with previous promises, this year's PlayStation Store spring sale has been somewhat revamped, featuring a fresh range of price reductions for titles for the PlayStation 5 and PlayStation 4. There are still more than 500 deals available across the two platforms, even with the enhanced discounts, and they will be accessible until midnight on April 28th, 2022. View the best deals available on PlayStation Store's spring sale refresh by clicking on the images below.
Several games have already been cut in price on the PlayStation 5, including WWE 2K22, which has been dropped to £48.74/$44.99, Babylon's Fall, which can be acquired for £41.99/$41.99 if you really want it, and OlliOlli World, which has been reduced to £19.99/$23.99. In addition to Kena: Bridge of Spirits, which can be purchased for £19.79/$23.99, Metro Exodus can be purchased for £6.24/$7.49 and Lost in Random can be purchased for £12.49/$14.99.
PlayStation 4 games such as Assassin's Creed Origins are currently available for purchase for £9.99/$14.99, Yoku's Island Express is available for purchase for £3.19/$3.99, and RPG Outward is available for purchase for £8.74/$9.99. There are also two more titles available for purchase: Blasphemous (£4.99/$6.24) and Tales of Vesperia: Definitive Edition (£8.74/$9.99). Ni no Kuni: Wrath of the White Witch Remastered, which is available for £6.24/$9.99, is another game that is worth picking up.