ADATA Unveils Ultra-Compact SE880 External SSD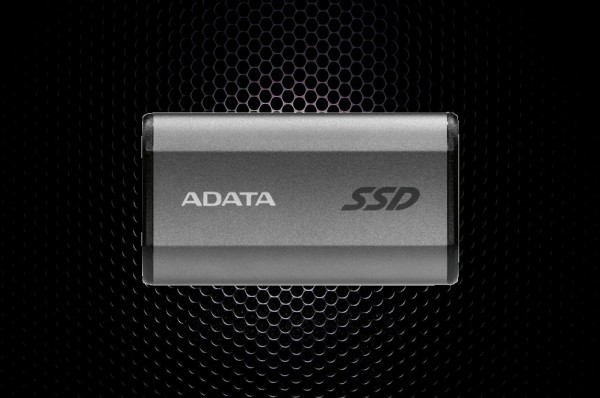 ADATA is equipped with a Type-C connector and can give read performance of up to 2000 MB/s while reading data. All of this is contained into an ultra-compact package that is smaller than the case for the Apple AirPods. Because of these characteristics, it is ideal for content makers and console players on the road.
In addition, the SE880 supports USB 3.2 Generation 2 x2 and is capable of transmitting data at rates of up to 20 Gb/s. This is twice as fast as USB 3.2 Gen 2×1 and four times as fast as USB 3.2 Gen 1×1, according to the manufacturer. Reading and writing rates of up to 2000 MB/s are achieved, making the SE880 about twenty times quicker than conventional external hard drives. Due to its remarkable speed, the SE880 provides the utmost in ease for creators, allowing them to read and edit big files right on the device, eliminating the need to transfer data to their PC first. The SE880 is available in two storage capacities: 500 GB and 1 TB. When you're on the go, you want hassle-free compatibility.
The SE880 is compatible with many of the most recent game consoles and is suitable for storing a large number of games without taking up a lot of physical space, making it ideal for console players on the road. The SE880's blisteringly fast read speed will allow gamers to load their games directly into the system, resulting in a more smooth gaming experience. Furthermore, customers will not have to worry about compatibility issues whether they are at home or on the go, regardless of whether they are using Android, macOS, Windows, or another operating system. They can quickly connect to it with its Type-C connector and get things going.