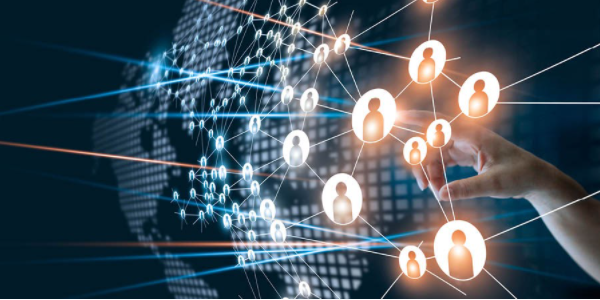 In the last decade, internet advertising has seen significant changes. Using suitable approaches, advertisers have a much better chance of reaching their target market while using their budgets effectively. Using those same approaches, website owners can improve their advertising revenue while simplifying managing advertisers. What are those approaches? How can they help you?
https://www.centro.net/blog/everything-you-need-to-know-about-real-time-bidding
Ad Exchange
One of these changes is the establishment of ad exchanges. An ad exchange creates a marketplace between websites (publishers) and advertisers. Instead of each party directly interacting with each other, this marketplace allows advertisers to bid on placing ads on desirable publisher websites in real time. How does the bidding work? How do advertisers know what a good website is?
Real time bidding (RTB) is an enabling technology that makes this possible. RTB's role in an ad exchange's operation is key to ensuring that effective ad campaigns precisely target the desired audience. Real time bidding powers a real time ecosystem for advertisers and publisher websites. Instead of buying fixed ad space and hoping that the right people will come and look at the site, ad exchanges make it possible for an advertiser to place an ad on a publisher's site WHEN the right person shows up.
We have all agreed to the use of cookies when we visit some websites. At the publisher's end, these cookies capture user demographics and other helpful information. These cookies are vital in enabling RTB and allow the ad exchange to work well for advertisers and publishers. The real time ad placement lifecycle is:
 

A person visits a publisher's website, and the viewer's context is captured.

 

During the page rendering process, an ad request is sent from the publisher to the ad exchange.

The ad exchange converts the ad request into a bid request that is sent to a pool of advertisers.

The real time bidding system starts the bid process and incorporates the viewer's context into it.

The advertiser's bidding process bids on the ad request.

The

real time bidding algorithm

then selects the winning bid's ad for rendering.

The winner's ad is delivered to the publisher's website.

The ad is rendered on the publisher's site less than one second after the viewer visits the website page.
When publishers attract the right people to visit their website, this process provides publishers with high-value ads and higher revenue.
Publisher
What does it take to be a publisher in an ad exchange?
A publisher's website targets specific audiences. Site content should make the viewer return to the site regularly. When preparing to participate in an ad exchange, the publisher sets areas to contain ads. These containers become part of the publisher's ad inventory. When a publisher joins an ad exchange, they register their ad inventory with the exchange. When visitors come to the website, cookies capture location, viewing history, demographics, and other information needed by advertisers. The technical integration with the exchange triggers bids for each page's inventory items, displaying winning ads.
Often the publisher has some control over ad content and pricing. Some ad exchanges allow publishers to set minimum pricing for inventory. The publisher may also limit some types of content and stop the content from some advertisers, such as competitors.
The ad exchange captures information about the bidding process. Publishers can use their dashboards to view information and understand viewer and advertiser behaviors. This analysis allows the publisher to tune their website to entice viewers and maximize inventory value and ad revenue.
Advertiser
What does it take to be an advertiser in an ad exchange and benefit from RTB video advertising?
As with any ad campaign, the advertiser needs to understand the target audience and ensure that their RTB advertising reaches that audience. Therefore, establishing bid criteria is an integral part of the advertiser's success. The real time bidding algorithm can only pick good inventory if a scoring guide ranks that inventory according to your target audience preferences.
Exchange dashboards help the advertiser assess the effectiveness of their campaigns and adjust as required.
Conclusion
Real time bidding is an enabling technology that can help advertisers get good value from their advertising budget by presenting ads to their target audience. Publishers can get maximum value from their inventory through effective ad exchanges when they provide suitable viewers to the advertisers.