Samsung Electronics Introduces First 128GB CXL 2.0 DRAM, Next-Generation Memory Solutions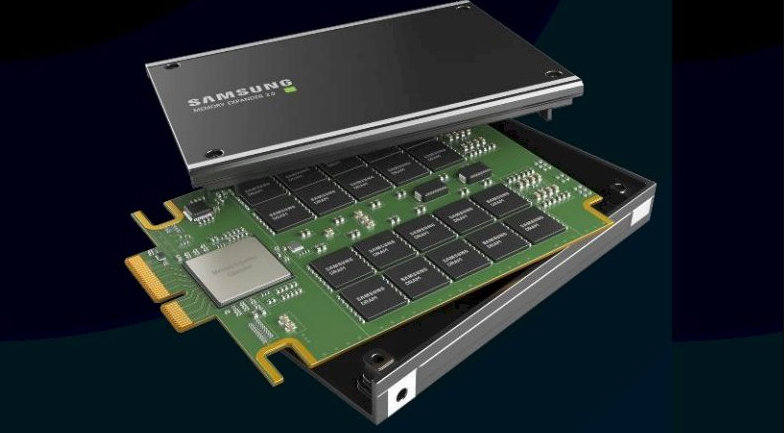 An innovative new breakthrough in the realm of memory solutions has been unveiled by Samsung Electronics, the undisputed industry leader in the development of cutting-edge semiconductor technology. The business is credited with the creation of the world's first 128-gigabyte (GB) DRAM that is compatible with Compute Express Link (CXL) 2.0. This incredible accomplishment was made possible by working together with Intel on a platform based on their Xeon processors. Expanding on their earlier milestone of releasing the industry's first CXL 1.1-based CXL DRAM in May 2022, Samsung's most recent innovation, the 128GB CXL DRAM based on CXL 2.0, is positioned to expedite the commercialization of next-generation memory solutions. This development builds on Samsung's prior accomplishment of introducing the industry's first CXL 1.1-based CXL DRAM.
This cutting-edge CXL DRAM has an outstanding bandwidth of up to 35GB per second and features support for the PCle 5.0 interface (x8 lanes). Jangseok Choi, Vice President of the New Business Planning Team at Samsung Electronics, stressed the company's commitment to advancing the progress of CXL technology. He stated, "As a member of the CXL Consortium Board of Directors, Samsung Electronics continues to be at the forefront of CXL technology." This ground-breaking breakthrough demonstrates our dedication to significantly extending the CXL ecosystem by forming strategic collaborations with industry leaders in data centers, servers, and chipsets.
"Intel is delighted to work with Samsung on their investment towards a vibrant CXL ecosystem," said Jim Pappas, Director of Technology Initiatives at Intel Corporation. "Intel is delighted to work with Samsung on their investment towards a vibrant CXL ecosystem." Intel is committed to continuing its partnership with Samsung in order to accelerate the development and widespread adoption of breakthrough CXL devices across the industry. Montage Technology's President, Stephen Tai, expressed his excitement about the company's ongoing cooperation with Samsung as well as the upcoming mass production of the first controllers supporting CXL 2.0. He said, "Montage is eager to mass produce the first controllers to support CXL 2.0.
We are excited to continue working with Samsung to enhance CXL technology and grow its ecosystem, and we look forward to our continued collaboration. Memory pooling is a method of memory management that is supported by CXL 2.0. This is one of the most important aspects of this version of CXL, as it is used to create a pool out of various CXL memory blocks that are consolidated on a server platform. Because of this, hosts are given the ability to dynamically allocate RAM from the pool as necessary. Customers are able to achieve maximum efficiency while simultaneously lowering their operational expenses with the help of this ground-breaking technology, which gives them the ability to reinvest money into the enhancement of their server memory.
Later on in this year, Samsung expects to start mass production of CXL 2.0 DRAM, and the company plans to offer a wide range of capacities in order to satisfy the expanding demand for upcoming computing applications. CXL is the next generation of interfaces that will be used in high-performance server systems. It will improve the effectiveness of accelerators, dynamic random access memory (DRAM), and storage devices. It is possible to boost both the bandwidth and capacity of the CXL when it is combined with the main DRAM, which makes it a game-changer in the market for next-generation computing. It is anticipated that the developments in CXL technology will further amplify the spike in demand for high-speed data processing that has been driven by technologies such as artificial intelligence (AI) and machine learning (ML).