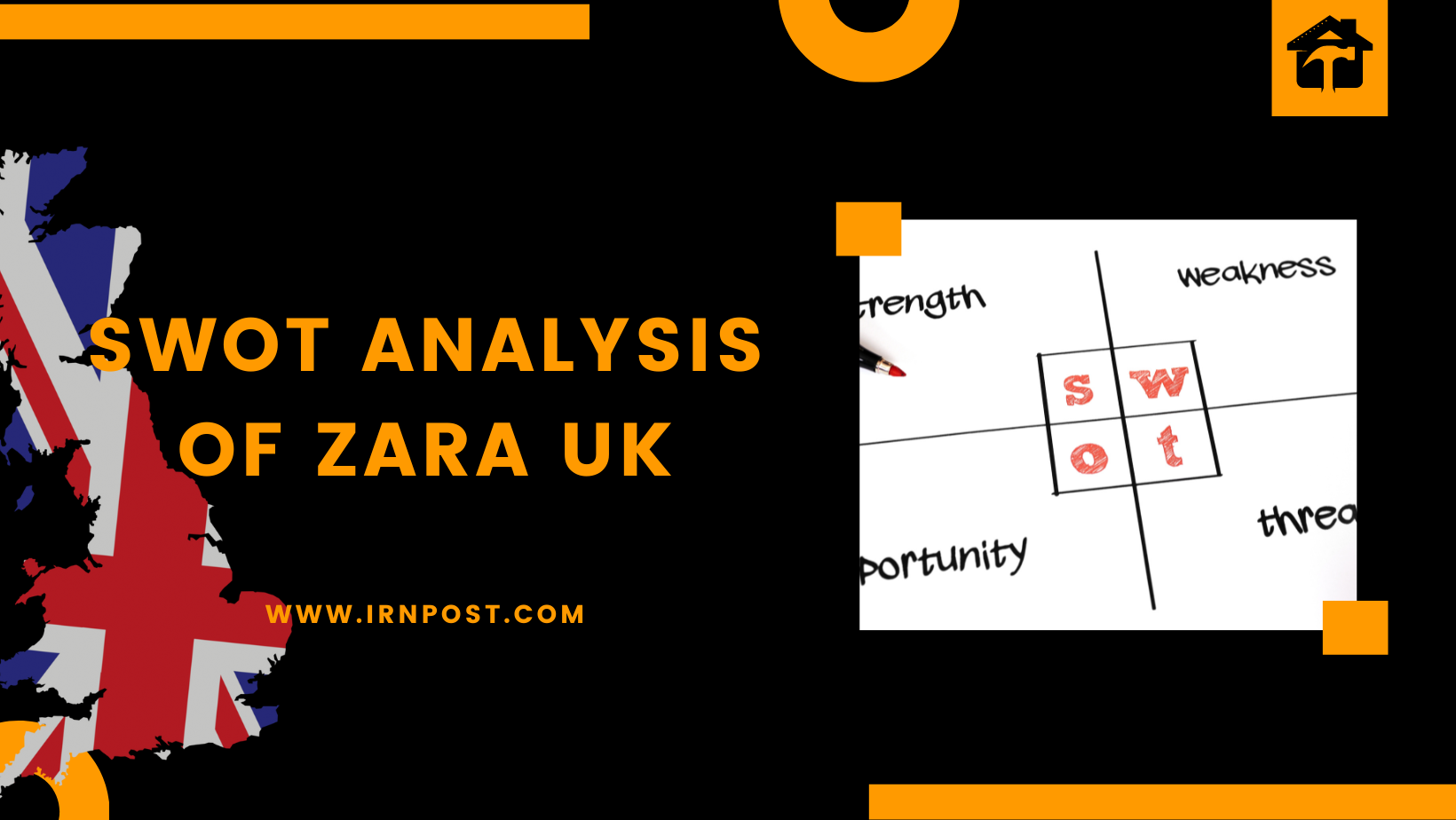 Swot analysis is a commonly used business strategy tool developed by Albert Humphrey that helps companies analyze their strengths and weaknesses, as well as their opportunities and threats.
Strengths Analysis of Zara in the UK
Zara has a wide variety of products, including apparel and accessories. The company's centralized distribution centre in Spain allows it to react quickly to changes and needs in the fashion industry.
This quick reaction helps the company stay one step ahead of its competitors, who do not have such a facility or cannot respond quickly. This also helps the company minimize its inventory levels since products can be delivered directly to stores as they are needed.
Zara's parent company Inditex also controls other well-known brands like Pull&Bear and Massimo Dutti. Because it owns these other companies, Zara has a much wider pool of resources, allowing it to produce and import more products. These companies also allow Zara to produce at a lower cost by sharing designers and suppliers.
Internal factors enabling Zara's growth in the UK
Internal factors enabling Zara's growth in the UK are its competencies, including its innovative design and manufacturing processes, vital store concepts designed based on local market characteristics and continuous involvement of each division with the others for support.
In addition, essential to note is that its highly efficient supply chain enables Zara to carry out new product development and roll out new designs quickly to meet the changing tastes of customers in each market.
Zara's competencies are critical for its growth in the UK. As a fast-fashion retailer, Zara has developed unique design and manufacturing processes that enable it to offer high-quality apparel made using chemical fibres at affordable prices.
For instance, its design team regularly trawls fashion magazines and travels worldwide to see what's hot on catwalks to identify trends for the coming seasons. This gives Zara an edge over many of its competitors – especially fast-fashion retailers, who usually rely heavily on buying off-the-shelf from suppliers and wholesalers.
Zara has developed vital store concepts designed based on local market characteristics. For example, Zara in the UK has expanded rapidly by opening new stores and adapting its retail layout to the differences in consumer behaviour of various countries.
Weaknesses Analysis of Zara in the UK
Although Zara has enjoyed a lot of success, there are still areas where the company can improve. First, the brand may be overly concentrated in Europe and North America, leaving consumers in Latin America, Asia, and Eastern Europe untapped. Zara also lacks a strong presence in developing countries such as China and India. In addition, the brand does not yet have a significant e-commerce presence.
Internal factors hindering Zara's progress in the UK
Zara competes intensely with other retailers on price. Despite being a high-end retailer, it routinely discounts its products to remain competitive.
Zara relies heavily on external suppliers for raw materials like fabric. However, the company does not have complete control over its suppliers, making it difficult to maintain consistent quality in the products delivered to customers.
Zara faces significant challenges from e-commerce players in the UK market. Many consumers prefer ordering clothes online rather than going to brick-and-mortar stores, which is a significant hurdle for Zara in its efforts to expand aggressively.
Opportunities Analysis of Zara in the UK
One opportunity for Zara is to expand into new product categories like footwear and home goods. This would allow the brand to attract new customers and expand its market share. Zara could also introduce more products for children, allowing it to gain a foothold in families with children and increase sales that way.
Another chance is for the company to continue expanding its presence in China and India, where many consumers still have yet to discover the brand.
External factors aiding Zara's rise in the UK
The rise of Zara in the UK is aided by several external factors, including:
1. The fast fashion revolution has encouraged more customers to seek out fashionable clothing that can be worn for multiple seasons at an affordable price point.
2. Changes in consumer preferences towards 'clean label' products and greater demand for ethically produced garments; and
3. The decline of the British high street has allowed Zara to snap up prime retail space at a discount.
Threats Analysis of Zara in the UK
One threat to Zara's success is changing consumer needs and behaviours. The company will have to adapt as more people adopt online shopping habits or change their consumption patterns.
In addition, while consumers in developed markets are shifting away from fast fashion brands like Zara, emerging markets such as China and India could provide opportunities to increase the brand's market share.
External factors pulling Zara down in the UK
Despite the company's excellent performance, Zara has been struggling in the UK market. The main reason is its failure to adapt to the changes in customer preferences and trends closely linked with external factors. These include factors such as the economic downturn, the Brexit vote and the devaluation of the British pound.
Another critical challenge for Zara is the increasing competition from other fast fashion brands. Major players such as ASOS, Boohoo and PrettyLittleThing (among others) are rapidly expanding in the UK market and taking away market share from Zara. While these brands may not have the same market share as Zara, their popularity is increasing rapidly.
Zara is also being affected by the changing retail landscape in the UK. As e-commerce continues to grow and brick-and-mortar stores struggle to stay afloat, many retailers are closing their physical locations altogether or downsizing them significantly. With more and more people shopping online, Zara also has to invest in e-commerce and digital marketing campaigns to stay competitive.
Conclusion
Overall, Zara has a lot of strengths that will help it continue to be successful in the future. The company can maintain its success for many years by expanding into new product categories and markets. You can read the pestle analysis of Zara in the UK to see more in-depth details of Zara's performance in the UK.