The Division 2 New Patch Update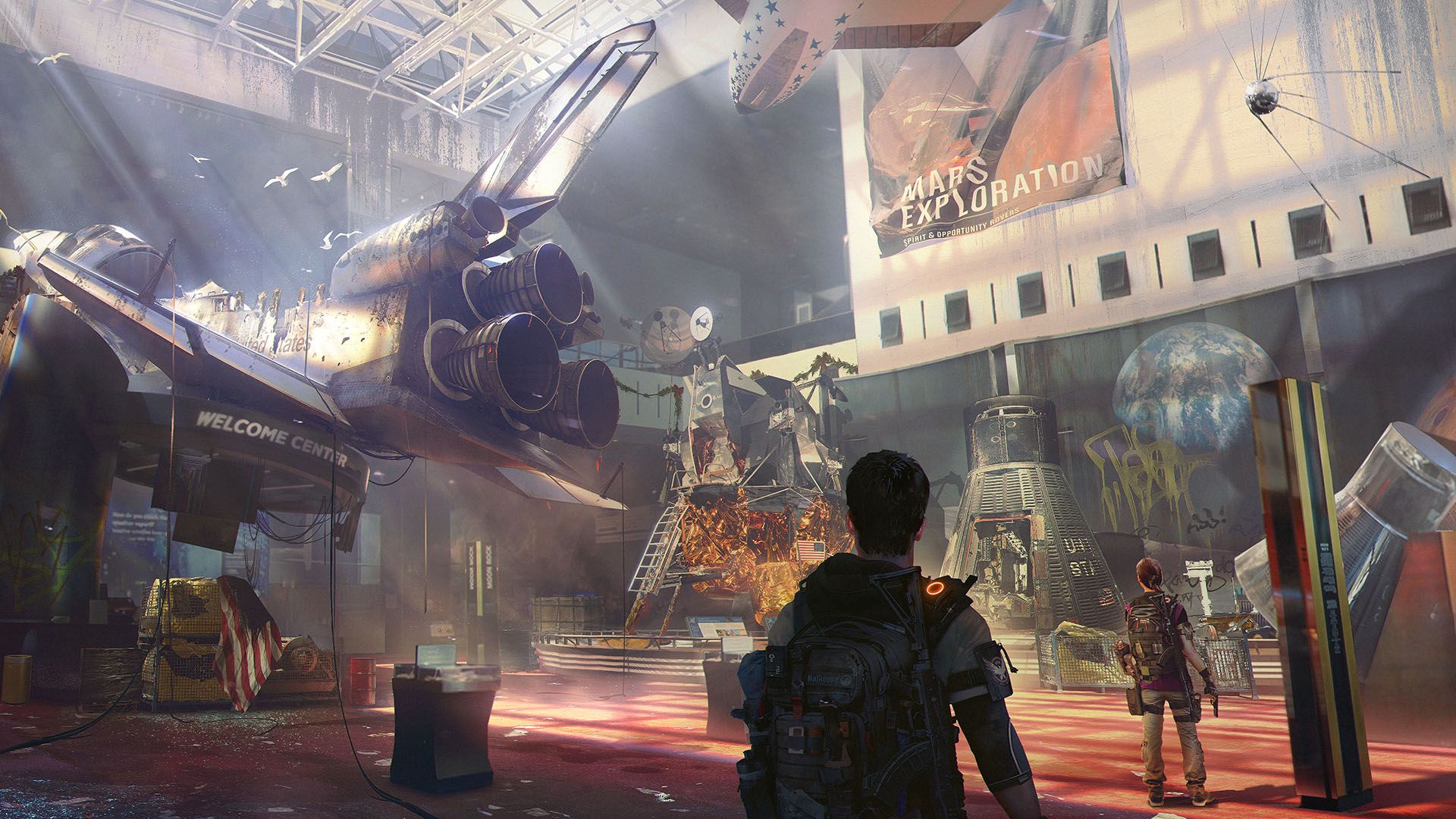 Today, Tom Clancy's The Division 2 has received a brand-new game update, bringing players a variety of changes and balance adjustments. Balance adjustments include significant changes in dark zones and PVP. In addition, it is revealed that the upcoming Raid and Title Update 3 have been postponed until May to fully resolve various issues raised by the community.
Ubisoft has now delivered a spic and span update for The Division 2 only days after fix 1.34 landed. Fix 1.34 was not an immense update since it just added a couple of bug fixes to the game. The new update didn't add any new substance of components. Well today fix 1.35 has landed and it resemble it's business as usual thing. They have fixed an issue with imperceptible/invulnerable characters on consoles just as expanded the Golden Bullet Event by one more week.
With this being said, here is a complete review of the game state patch description provided by the official subreddit of the Division 2!
Standardized Changes
Changes planned to be standardized will be tested on the PTS.
Changes apply only to PVP content, apply to conflicts, standardize dark areas, and occupied dark areas.
Equipment and weapons will be standardized to GS 500 (even if your GS is higher than that).
Skills will be respected, and when patterns are active in PVE, they will also be active in standardized content.
PVP Changes
The PVP damage modifier will be reduced from 70% to 40% to reduce the "kill time" to the level experienced by the PVE.
The skill damage modifier will increase from 20% to 25%.
Changes for Occupied Dark Zones
Added a specific ODZ PVP damage modifier, which is also 40% identical to the standardized DZ.
PVP modifier for Weapon Prototype
A specific PVP modifier will be added for a specific weapon type.
Hip Fire alterations
In PVP content, when you are hip-hop, you will not be able to crit. PVE will remain unchanged.
Dark Zone
Loot:
NDZ and ODZ will reduce cleaning spoils and more contaminated loot.
The named boss guarantees that contaminated spoils and higher-level iconic bosses have the ability to discard multiple items.
Landmark cooling time:
Once the landmark is cleared, there will be a cooldown after it is activated again (about one minute).
Dark area NPC balance:
NPCs in dark areas will be less deadly, but there will be more armor.
Rogue cycle changes:
Rogue cooldown is removed when you die.
The cooling time of Rogue-Toggle will remain the same.
Dark Zone perk has changed so that it no longer reduces the cooldown of the Rogue Timer, but when you die as a rogue, you lose less XP.
Dark area pouch increase:
You will be able to carry more contaminated items, with 6 items per bag by default.
The character Perks has also increased with Tier 1 Perk, increasing your bag size to 8.
Dark Zone Perk increases the package size to 10.
Prevent empty areas:
Plan to change "guarantee" that you encounter 12 players in a dark zone session.
Reduce the number of Dark Zone Brackets to 2.
Everyone with a character level below 30 and everyone in the endgame game.
Please note that not all changes will be implemented in Title Update 3 as more queues will be queued later.
There are no more players in the dark area.
Occupy dark area changes:
ODZ specific damage correction.
Reduce XP loss when dying in ODZ.
GS 515 items will fall in the dark area.
Thief Nest Change:
When you get special ammunition in Thieves Den, you can now exchange weapons.
Occupy future changes in dark areas: More changes are planned, but will not be implemented using Title Update 3.
Changes include adding Rogue and Manhunt Loop to ODZ (no gray rogue).
NPC patrols will also be reduced, more or less limited to landmarks.
Conflict
UI changes:
The UI will now display the actual value of the armor, not the standard value.
Promote change:
Enhancements (damage and armor) that become active during the game will be reduced by 50%.
Synchronize Team Spawns:
The opportunities generated with teammates have increased.
Skill cooldown:
Your skill cooldown will be respected after your death.
Exotic, talent, equipment
Exoticism should feel special.
They are not always centered on the original DPS.
Will completely eliminate the damage of Exotics.
The plague will be specifically relieved and more effective in PVP.
Minor Changes:
They are adjusting games, items, activities and talents to make it fun to play.
Talent change
Insanity: Damage bonus reduced to 20% and deal reduced to 20%.
Nervous: Increase the lost armor demand to 10%.
Frequency: 20% weapon damage when reloading weapons from the air in the PVE, and 15% for 3 seconds. In PVP, 15% weapon damage and 15% fire rate last 3 seconds.
Save: 10% armor repair in 5 seconds when killing enemies in PVE. The headshot increased the repair rate to 20%. In PVP, 5% armor exceeds 3 seconds and headshot reaches 15% (requires 7 defense attributes).
Spiked: When you catch a headshot, you now gain 35% of your spell damage for 20 (5 utility attributes required).
Reform: When you get a headshot, now healing and skill fixes are increased by 15% (requires 9 utility attributes).
Protection: The healing bonus is reduced to 50% and the duration is reduced to 5 seconds (less than 4 defense attributes).
Clutch: The health of each hit increases to 20%, and the armor value of each critical strike is reduced to 1%.
Surgery: Its chance of hitting is reduced to 5%. Spotter's weapon damage to the pulse target is increased to + 20% (the requirement for 5 utility attributes is increased).
Knee: There is now a 15% chance to bleed when the enemy is shooting at the leg.
Master: Add 10% armor repair when you get a headshot from the cover.
Patience: Increase armor repair by 5% every 1 second after 5 seconds of cover (requires 9 defense attributes).
Unbreakable: Repairs 70% of your maximum armor when your armor is exhausted in PVE. The armor kit used in the next 7 seconds will not be consumed. PVP is 20% and 7 seconds of maximum armor (requires 11 defense attributes).
Vampire: A change made with exhausted enemy armor, adding a stack of 25% armor bonus to the PVE for 10 sec. The maximum stack is increased to 6. In PVP, 20% armor bonus is 5 seconds, and the maximum stack is 5 (requires 11 defense attributes).
Berserk: For every 20% armor that PVP runs out, you gain 10% weapon damage (requires 11 attack attributes and equipment AR LMG or SMG).
Bloodthirsty: A change in the exchange of weapons within 3 seconds of killing causes 55% of weapon damage in PVE for 5 sec. In PVP, it deals 20% weapon damage for 5 seconds (requires 9 attack attributes).
Blacksmith: Now set to use your side arm to kill enemies to repair 50% armor every 15 seconds (requires 11 defense attributes).
Other changes
Reduces the critical strike bonus to 5%.
Changed the quality of life, including players being able to switch between individual and group loot drops.
Text chat will now lose focus after sending a message.
The group tag will populate all raid members