The FCC has given the Samsung Galaxy Watch 6 the go light for release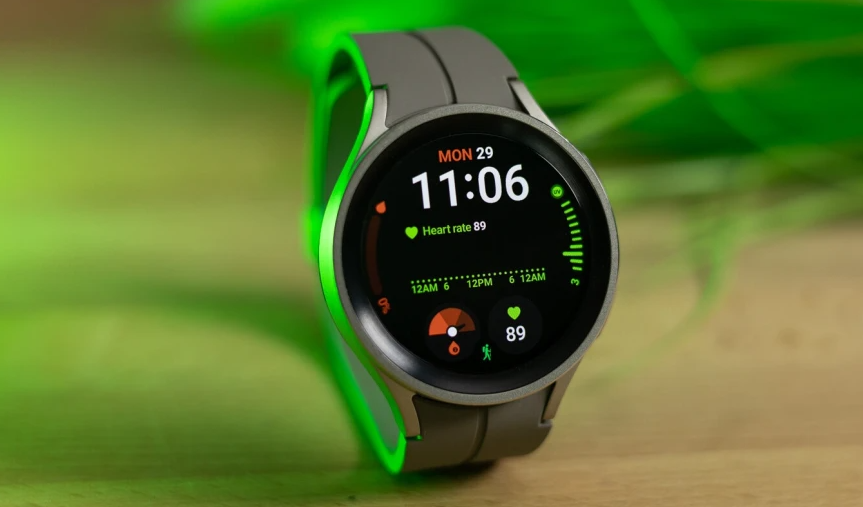 The Galaxy Watch 6 and the Galaxy Watch 6 Classic are most likely going to be the names given to Samsung's next-generation of smartwatches, which are slated to be released by the company in July 2023. The South Korean company is putting in a lot of effort in the days leading up to the launch event in order to ensure that its future smartwatches will receive all of the necessary approvals and certifications. The Galaxy Watch 6 series has been given permission by the Federal Communications Commission.
Both the SM-R930 and the SM-R940 versions of the Galaxy Watch 6 have been awarded certification by the FCC in the United States. Both versions come in different sizes. The Galaxy Watch 6 is available in two distinct sizes: the SM-R930 has a diameter of 40 millimeters, while the SM-R940 has a diameter of 44 millimeters. Both models are water resistant to 50 meters. According to the certification paperwork, the Galaxy Watch 6 supports dual-band Wi-Fi a/b/g/n, Bluetooth 5.3, and NFC. This information was apparently included in the device's hardware package. Both sizes of the smartwatch are compatible with wireless charging, and a charger for wireless charging that has the model number ER-OR900 is included in the packaging. Wireless charging is also compatible with both sizes of the wristwatch.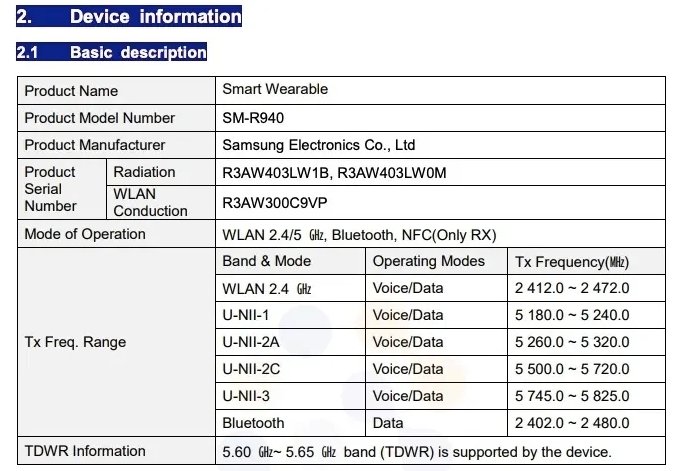 Previous sources have indicated that the Galaxy Watch 6 will not contain a rotating bezel that can be physically turned by the user. The Galaxy Watch 5 Pro does not have a rotating bezel, however the Galaxy Watch 6 Classic will have one. This feature was omitted from the Galaxy Watch 5 Pro. It is predicted that both smartwatches will be driven by the Exynos W980 chipset, which offers a slight boost in CPU frequency. This chipset will likely power both of the smartwatches. The One UI 5 Watch operating system, which is based on Wear OS 4, will be ready to use on the devices right out of the box.
We should be able to assume that both smartwatches will feature all of the capabilities for tracking activities and health, such as an accelerometer, barometer, compass, electrocardiogram (ECG), gyro, heart-rate monitoring, SpO2 tracking, stress tracking, and sleep tracking. These capabilities will be included in both smartwatches. A body composition analyzer might be included in them as well, much like Samsung's Galaxy Watch 4 and Galaxy Watch 5 series do.