AMD Announces Ryzen 8000 AM5 Processors With Zen 5 CPU and Navi 3.5 Graphics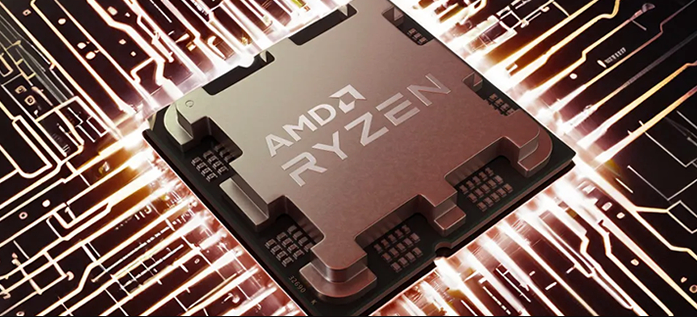 During a webinar titled "Meet the Experts," which was attended by retail channel suppliers, AMD verified several significant aspects of the design of the Ryzen 8000 series of CPUs that are intended for desktops, more precisely workstations and value servers. In a nutshell, these AM5 socketed chips will combine the upcoming Zen 5 architecture for the central processing unit (CPU) with an incremental improvement to the graphics architecture that will be known as Navi 3.5. The current Ryzen 7000 desktop processor series, which mixes Zen 4 CPU cores and Navi 3.0 graphics, was placed under the 2023 brand for reasons that make sense. In the meantime, we have received official confirmation from AMD of the following: 2024 will see the introduction of AMD's Ryzen 8000 series CPUs for AM5, which will have Zen 5 CPU cores and Navi 3.5 graphics.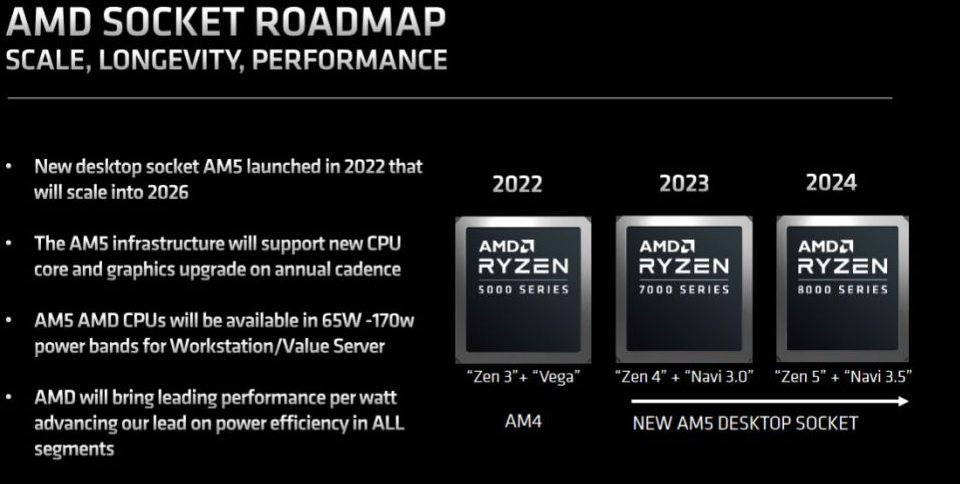 Those who are patient enough to wait out another generation before upgrading or building a new computer now have something concrete to look forward to as they do so. The Ryzen 8000 series of chips is now clearly on the horizon. Importantly, the graphic also states that AM5 will continue to be used until the year 2026. If things continue to go at this rate, we could end up seeing two more generations of Ryzen desktop computers before the socket is replaced by a shinier new socket, which may or may not be called AM6. Previous iterations of the next-generation AMD Ryzen desktop roadmaps have indicated that the Ryzen 8000 series, which we are now aware of as the Granite Ridge series, will be given the codename "Strix Point" for laptops.
In addition to that, each of these devices will include up to 16 Zen 5 CPU cores distributed between two CCDs. Also sitting on the SoC will be the Navi 3.5 GPU, which we are guessing will be a die reduction of the Navi 3 GPU for higher clocks and efficiency, but will generally feature the same capabilities as its predecessor. An interesting congruent component of the recently revealed slide is that it states the current gen Ryzen 7000 series of processors for AM5 use 'Navi 3.0' graphics, while in reality, the chips seen thus far in 2023 have RNDA 2 (Navi 2.x) integrated GPUs. This is a congruent aspect that is interesting because it is congruent with the previous claim.