The Mini MP600 and Core XT M.2 NVMe SSDs from Corsair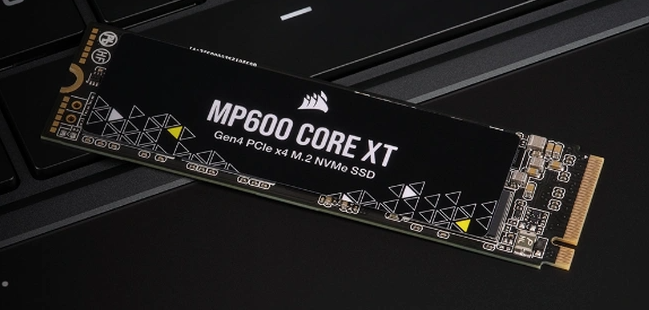 This week, Corsair added new solid-state drives to its lineup in the shape of two new PCIe Gen 4 M.2 Solid State Drives. These drives come in the form of the Corsair MP600 Mini, which features an ultracompact form factor, and the bigger MP600 Core XT SSD. Both of these drives are part of the company's MP600 series. According to information provided by Corsair in a press release, both solid-state drives (SSDs) are backwards compatible with PCIe Gen 3, are supported by the free CORSAIR SSD Toolbox software, and come with a warranty that is valid for five years. Unfortunately, Corsair has not yet disclosed any information regarding pricing or global availability; however, as soon as this information becomes available, we will continue to keep you up to date in the same manner as before.
With its M.2 2230 form factor of just 22 mm x 30 mm, the MP600 MINI takes the performance of CORSAIR's M.2 solid-state drive to its smallest form factor yet. The MP600 MINI is compatible with widely used handheld gaming systems like the Valve Steam Deck, in addition to small and light computers with limited storage space like the Microsoft Surface Pro 8 and 9. The MP600 MINI is also suitable for use with PCs. The MP600 MINI is an excellent performance and storage update for data hungry small-form-factor devices, whether it's to store a growing game collection, or vital files. With an astounding 1 TB of capacity and PCIe Gen 4 performance of up to 4,800 MB/sec read and 4,800 MB/sec write, the MP600 MINI has a read speed of up to 4,800 MB/sec and a write speed of up to 4,800 MB/sec.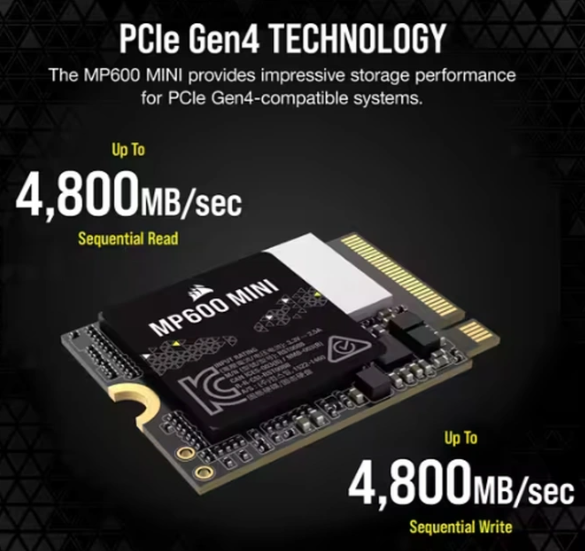 "The MP600 CORE XT makes use of high-density 3D QLC NAND Flash in order to provide exceptional performance at an affordable cost. With capacities of 1 terabyte (TB), 2 terabytes (TB), and 4 terabytes (TB), the MP600 CORE XT provides lots of options for simply boosting the storage capacity of compatible motherboards, notebooks, and laptops by utilizing the M.2 2280 form factor, which is the industry standard. With support for PCIe Gen 4 x4, you'll be able to take advantage of a sustained throughput of up to 5,000 MB/sec for reading and 4,400 MB/sec for writing. This is up to 10 times quicker than the performance of a SATA SSD.