The newly developed Exynos Modem 5300 from Samsung is both quicker and more power-efficient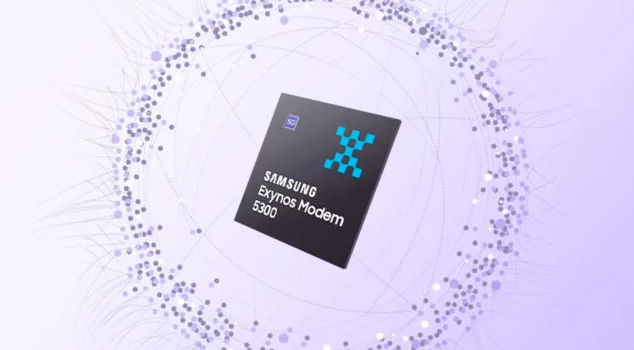 Exynos Modem 5300, Samsung's latest version of 5G modem, was recently introduced to the public. In general, the most recent cellular modems from the South Korean company make their debut within the most recent Exynos processors. However, given that the company did not launch its flagship Exynos processor in 2023, the Exynos Modem 5300 is anticipated to be used in the next-generation Google Tensor chipset, which may be used to power the Pixel 8 and the Pixel 8 Pro. The Exynos Modem 5300 5G is manufactured by Samsung Foundry using a 4nm EUV technology.  This represents a major advancement in comparison to the Exynos Modem 5123, which was fabricated using a 7nm EUV process.
Because of this, the Exynos Modem 5300 is far better at conserving power than modems of earlier generations. This innovative new chip for telecommunications has ultra-low latency along with support for FR1, FR2, and EN-DC (E-UTRAN New Radio – Dual Connection) technologies, allowing for peak download rates of up to 10Gbps. It is said that the maximum upload rates can reach up to 3.87 gigabits per second. Naturally, it is compatible with 5G networks operating at mmWave and sub-6GHz frequencies in SA (Standalone) and NSA (Non-Standalone) modes. It is compatible with the 5G New Radio (NR) Version 16 standard developed by the 3rd Generation Partnership Project (3GPP), the goal of which is to make 5G networks significantly quicker and more efficient.
The Exynos Modem 5300 is capable of peak download rates of up to 3 Gigabits per second (Gbps) and peak upload speeds of up to 422 Megabits per second (Mbps) when operating in LTE mode. It is possible to link it to the chipset of a smartphone by using a PCIe connection. On paper, the Exynos Modem 5300, which was designed by Samsung's System LSI arm, appears to be comparable to Qualcomm's Snapdragon X70 Modem, which is also capable of providing download speeds of up to 10Gbps and upload speeds of up to 3.5Gbps on compatible 5G networks. The Snapdragon X70 Modem was designed by Qualcomm. Nevertheless, Samsung has not disclosed whether or whether the Dual-SIM Dual-Active capability is supported by its brand new 5G modem.