The Next Big Cities for Tech Startups
When we consider cities known as startup hubs, there are really only a few that come to mind. We think of San Francisco and Seattle, for the most part, with East Coast capitals like Boston and New York City perhaps next on the list. But with the tech industry constantly expanding, there are other cities putting themselves on the map as well.
The following are a few cities that area already beginning to establish themselves in tech circles, and where we expect to see significant innovation and startup activity in the years ahead.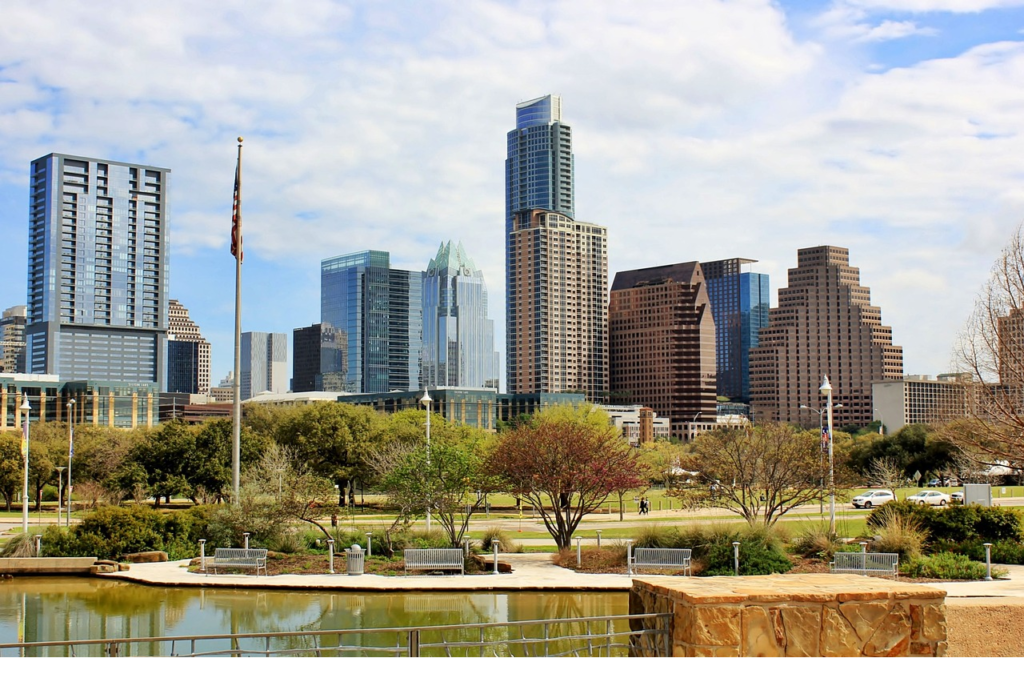 Austin, Texas
Austin is ascending the unofficial ranks of tech hub cities so rapidly it's almost inappropriate to label it a "next" big city in this space. Nevertheless, some are still getting used to the idea of this beloved Texas town becoming a sort of new Silicon Valley of the South.
Austin's tech transformation has actually been attributed largely to the movement of existing companies out of California and into Texas. The biggest news came when Hewlett Packard announced that it would be relocating to Austin. While we don't necessarily think of it as the newest or edgiest Silicon Valley company, HP's market value of $24.26B makes it one of the true heavyweights in American tech. And its decision to move to California was a major part of a sort of domino effect we've begun to see. Oracle has also made the move, and Tesla CEO Elon Musk appears to be starting a gradual transition to Texas.
Those major company relocations are shining a spotlight on Austin, though they may also be inspiring more tech startup activity there. Austin has a large population of young, educated people, a reputation for innovation, and a lot of access to startup capital. All of that, alongside Texas's famous lack of income tax, make it a perfectly sensible hot spot for tech startup activity.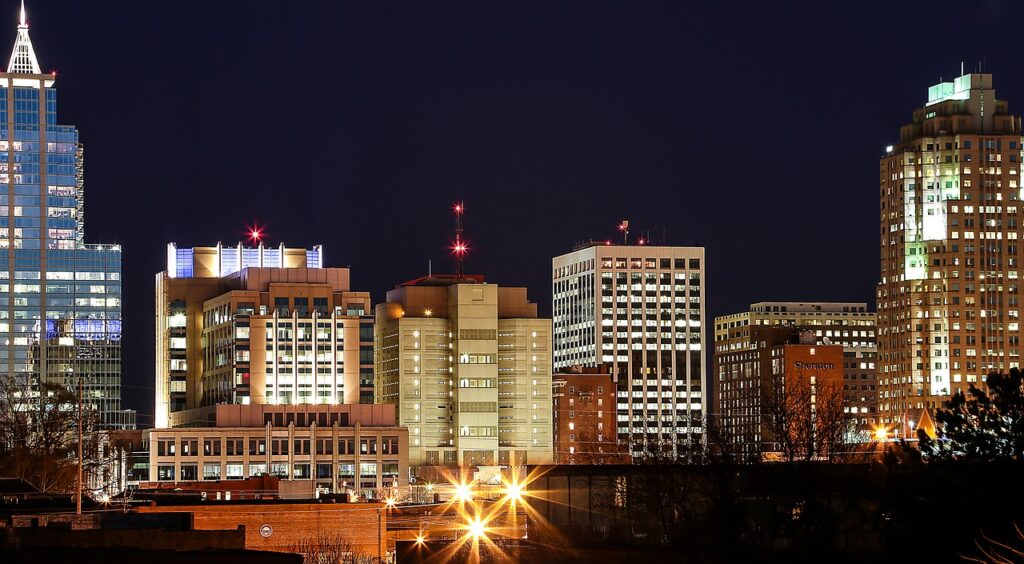 Raleigh, North Carolina
The North Carolina capital is a fascinating inclusion on this list, because it's generally better known for health and scientific research. Area colleges like the University of North Carolina and Duke University (neither of which is actually in Raleigh) have vast and impressive hospital systems that account for a great amount of business. And the famous Research Triangle area is a hub largely of scientific research.
Despite these being the area's distinguishing features with regard to industry though, tech has caught on in a big way. Companies like Citrix and Cree call Raleigh home; RedHat has a major hub in the city as well; and there are more and more software, app, and even gaming companies taking root there as well.
In the case of Raleigh, it's clear that part of this growth in the tech field is due to the presence of some of those major companies. An unusually high concentration of quality universities in central North Carolina has contributed as well. But the main factor may actually be the city's growing reputation as an excellent place for young professionals. Listed as a top destination by Business Insider (and numerous other publications of late), Raleigh has become famous for offering growth, opportunity, and quality lifestyle — without the high costs of some similar cities. It is thus a popular place for young people looking to start their careers, many of whom are gravitating toward tech.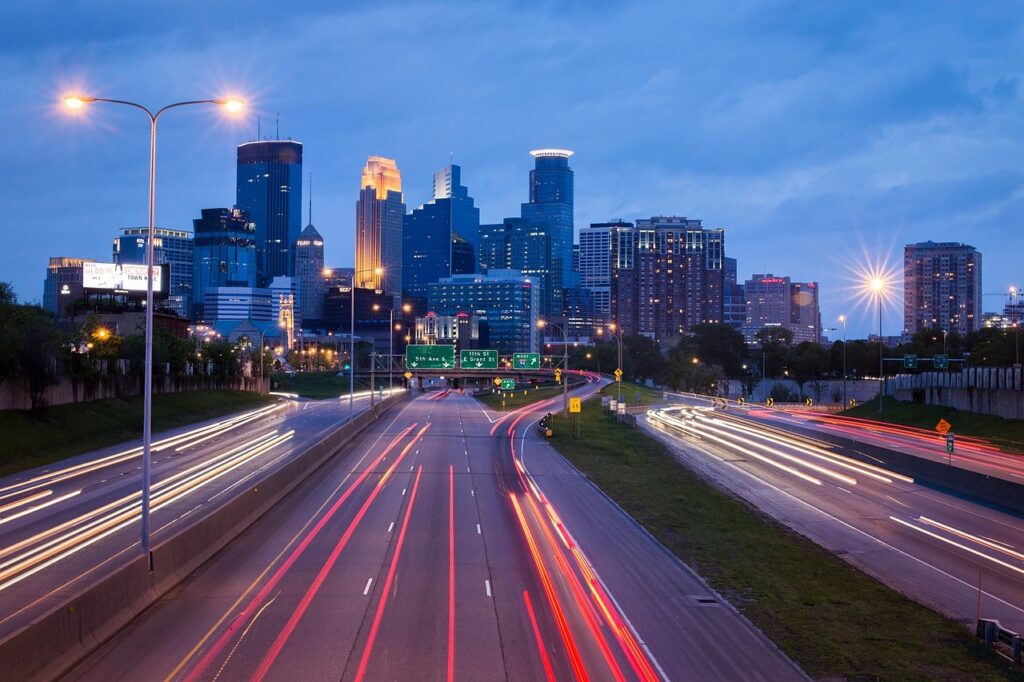 Minneapolis, Minnesota
Not entirely unlike Raleigh, Minneapolis is notable in that it really wasn't particularly notable on the tech scene not all that long ago. While Raleigh has been helped along by a few major companies and an overarching reputation as a great spot for young professionals, Minneapolis's emergence as a tech hub largely comes down to the support system provided by the state and by existing entrepreneurs.
On the part of the state, the simple fact is that Minnesota's requirements for new LLCs — common structures for new startups — make it particularly inviting to start a new business. As is made clear by ZenBusiness's Minnesota LLC verification guide, every part of the process can be addressed online. And in the end, all that's needed are five efficient steps consisting of a few forms and some internal decisions. Minnesota is not alone in making things this easy for new LLC founders. But you'd be hard pressed to find a state making it easier. This allows a lot of aspiring founders in the Minneapolis area to go ahead and get started before doubts and difficulties creep in.
As for support from other entrepreneurs, it's actually a difficult phenomenon to explain. But VentureBeat's description of the Twin Cities area as having the "best entrepreneurial ecosystem" in the Midwest outside of Chicago is an accurate one. Business leaders in the Minneapolis area have made a consistent effort to support each other — through networking, partnerships, access to resources, and more. This, coupled with the general ease of getting a business started in the state, makes for an attractive startup environment.
Plenty more cities could be considered for a list like this. Baltimore, Atlanta, Tampa, and Nashville all come to mind, for instance. But when seeking out the next significant tech hubs across the U.S., Austin, Raleigh, and Minneapolis make particularly good sense.