The PRO WS W790 SAGE and ACE motherboards have been unveiled by ASUS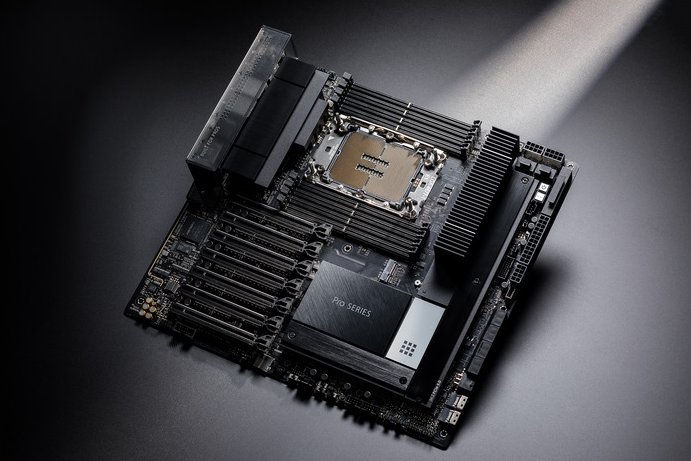 Together, the powerful Intel Xeon W-3400 CPUs and the ASUS Pro WS W790 Series workstation motherboards offer up to 56 cores, 112 threads, and support for 112 PCIe 5.0 lanes. This provides professionals with the core counts and trusted reliability they want. These CPUs, which are designed for use in workstations, have long been the most popular option among enthusiasts. Because it enables overclocking, the motherboard from the Pro WS W790 Series makes the most of the capabilities offered by these chips. Users are given the ability to get the most out of their hardware thanks to the inclusion of this function, which distinguishes the Pro WS W790 Series from other types of motherboards.
Overclocking capabilities extend much beyond the scope of what may be configured in the BIOS. Even when you dial in a high overclock, the motherboards in the Pro WS W790 Series have a robust power design that helps ensure that the system will continue to function reliably. The VRM found on the Pro WS W790E-SAGE SE has 14+1+1 power stages that are geared up and ready to supply power in an effective manner. Large heatsinks attached to the MOSFETs and chokes via the VRM keep these crucial components' working temperatures at a level that is comfortable. A secure and dependable connection to the 12V CPU input is guaranteed by the use of ProCool II connectors, which come fitted with solid pins for improved heat dissipation. When users need to install numerous graphics cards, having additional 8-pin and 6-pin PCIe power connectors ensures that the power output will remain stable.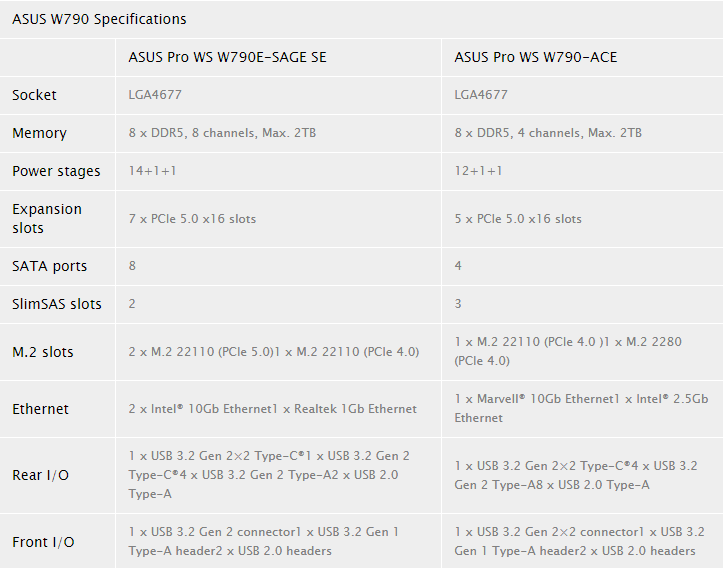 Because it has two onboard 10G LAN ports that are driven by the innovative Intel X710-AT2 Ethernet controller, the Pro WS W790E-SAGE SE gives you the ability to increase the amount of storage space that is now available even further. Transferring many terabytes of data from your network-attached storage (NAS) will be a breeze with these ports, which also offer connectivity of server-grade quality and minimal latency.