The Sabrent Rocket 2230 is an NVMe solid-state drive with a small form factor and impressive performance

The Sabrent Rocket 2230 is an NVMe solid-state drive (SSD) with a small form factor that boasts exceptional performance and reliability. It has a design that only has one side, and it has a Gen4 NVMe SSD controller. As a result, it is able to achieve speeds of up to 5GBps and produce up to 800,000 IOPS. Because of its ability to maintain a cool operating temperature and its high level of efficiency, the drive is an excellent choice for use in compact computing devices such as ultrabooks, NUCs, and HTPCs.
The 2230 Sabrent Rocket
The capacity of the Rocket 2230 is one of the most notable qualities of this device. Because of the limited capacity of many 2230 drives, storing huge game collections or other types of data might be challenging on these devices. On the other hand, the Rocket 2230 is available in capacities of up to 1 terabyte (TB) nowadays, providing you with a large amount of storage space for all of your information. Sabrent has provided us with information indicating that they are also building on a 2TB version, which will provide insane density to the 2230 form factor.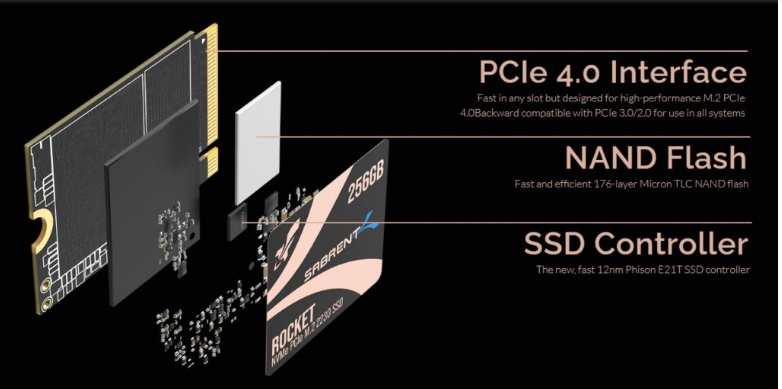 In terms of its hardware, the Rocket 2230 comes equipped with a Phison E21T PCIe 4.0 NVMe SSD controller that supports 3D triple-level cell (TLC) technology. This ensures that you have performance comparable to that of a gaming desktop without compromising on energy savings. The drive does not have DRAM and is compatible with HMB.

The findings of Sabrent's testing of multiple Steam Decks with varying capacities of solid-state drives (SSD) revealed that the pre-installed drives were sluggish and unimpressive, which is consistent with the feedback received from users. However, once they installed the Rocket 2230, they saw a considerable improvement in their overall performance. The length of time it took for games to load was reduced, and the overall quality of the gaming experience was enhanced.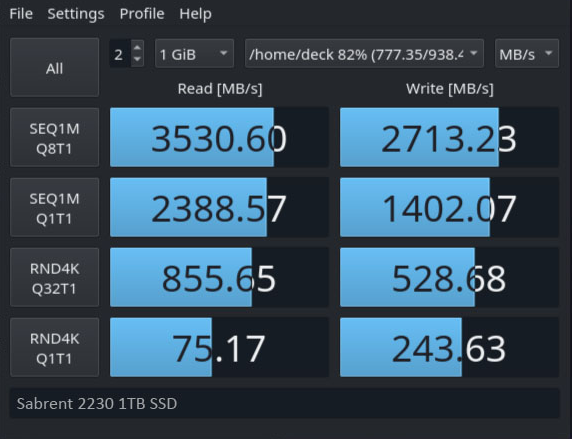 In addition to its outstanding performance, the Rocket 2230 comes with a full retail warranty, ensuring that users will always have access to adequate support. Although purchasers of retail SSDs have grown to expect this, the fact that the vast majority of 2230 SSDs now available on the market are OEM drives makes warranty and firmware support challenging. In addition, consumers have access to a free download of Sabrent Acronis True Image, which enables them to effortlessly clone an existing drive.