Top RV Upgrades You Should Definitely Consider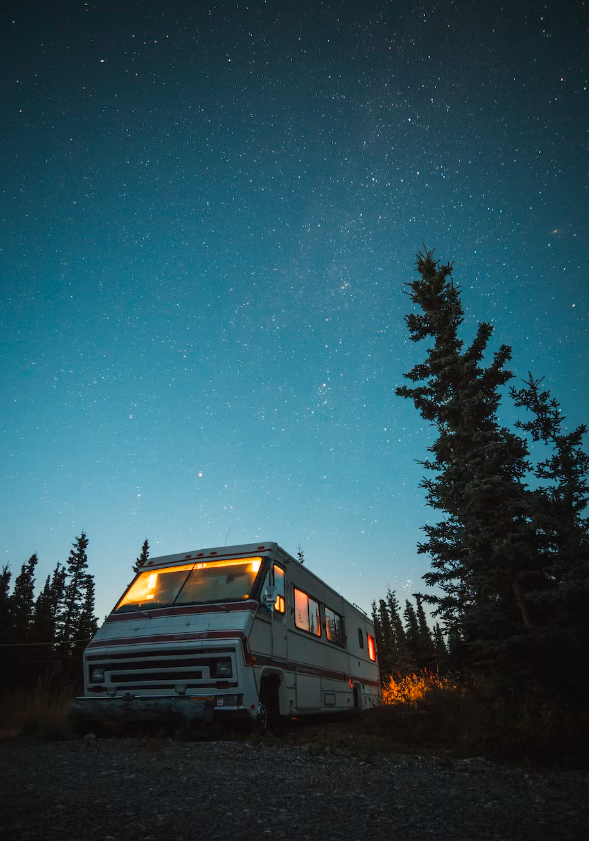 RVs have never been in such high demand as they are today as more and more of us come to realise the freedom that they offer us. If you're new to the world of recreation vehicles, you may be wondering what changes you can make to yours to make it better reflect your tastes, needs, and personality.
Here's some inspiration from some of the most popular upgrades made by other RV owners.
WiFi Extender
Campgrounds often advertise their "free WiFi", but the quality is often lacking. This can lead to frustrating dropouts and painfully slow speeds, often during the worst possible moments.
Sports fans that go camping in their RV will often watch the game on their TV and use the internet to see updates on social media or place bets through their smartphone. This has become particularly popular in recent years as new states have allowed the practice and sportsbooks have run free bet promotions. However, a patchy internet connection will hamper this, especially because it's a time-sensitive activity.
Even just checking emails or browsing the web can still be hampered by a temperamental internet connection.
So investing in a WiFi extender that can help you establish a strong connection to the campground's access point will help your stress levels greatly.
Improve Your Roof Seals
Apart from the risk of it making you wet, a leaking RV can result in thousands of dollars in damage, especially if it's not caught early. Older RVs are more susceptible, but they are all at risk.
It is therefore a good idea to upgrade your roof seals. There are a couple of different ways you can do it, but the main two are using a roof coating substance that you paint on or by applying strips of waterproof tape to cover all the joints.
Tape is easier and cheaper, and will generally do the trick, but it doesn't look as good and will likely need replacing more quickly than the treatments you apply like paint.
LED Lighting
LEDs have found their way into almost every part of our lives today, and for good reason. They provide bright light without getting hot, and use much less electricity than their alternatives.
Therefore, LEDs are a great way to upgrade your RV as they'll help you to be more environmentally friendly and will drain your battery much more slowly.
LEDs are also more versatile, so can be used for decorative purposes. Strip lights can be placed around the bottoms of cupboards and seats to create unique effects or be run all the way across the ceiling to provide more uniform lighting.
Some people also like to use fairy lights, like those used on Christmas trees, to create a homely feel.
Kitchen Upgrades
The kitchen space in RVs is pretty limited, so a few extra inches of worktop is valuable. Thankfully, there are some really easy upgrades you can make to your RV to make cooking in it a much more enjoyable experience.
The first thing you can do is buy a stove cover. You can buy some that are installed with a hinge, keeping them in place and requiring you to just lift it up when you need to access the hobs. If you don't want to drill any holes, others can be just placed on top when you want an extra work surface.
To remove the need to store stuff on the worktop, extra storage and shelves can be installed. Spice racks can be installed on the inside of cupboard doors, utensils hung from hooks, and wire racks and shelves installed in cupboards where space is otherwise poorly utilised.
This is especially the case for cupboards that are very tall, as it usually results in lots of unused capacity in the middle.
Finally, if you want to give your kitchen a fresh new look, then stick-on backsplashes can create a really smart look without requiring much work. The most popular option is a tile-effect stick-on backsplash that looks real but comes without the added weight of ceramic tiles and the effort of grouting.