Top tips for playing Teen Patti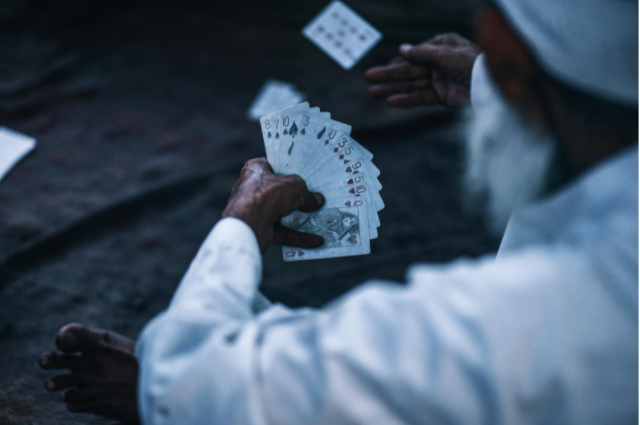 Teen Patti may not be a game that you are overly familiar with, so we'd love to show you how to play flash card game. It is a game that has a lot in common with poker and is known to be one of the most famous card games in Asia. What makes Teen Patti so great is that in India it is a game that is played amongst family members and brings them closer together. With how technology has developed it is now a game that we can all enjoy online.
Teen Patti is widely recognised as being a game of luck. That is part of the game's appeal as there is no need to get hung up on complicated strategies. However, there are things that you can do to make yourself a better player. The better player that you are the more that you will win. Here are some top tips to help you be one of those better players.
Start with smaller bets
Teen Patti is an exciting game and it is easy to get carried away. Unlike games such as roulette, this one is more of a marathon than a sprint. A single session of Teen Patti will see you playing many hands. If you start with bets that are too big you may not be able to go the distance and will be missing out on other chances to win. Spread your losses and make sure that you keep yourself in the game.
Understand the game before playing for money
If Teen Patti is new to you then the best thing that you can do is to practice, practice, and then practice some more. When you start to play for real money there is the chance for some big wins. Likewise, there is the chance to experience some significant losses. Make sure that you have practised the game and that you understand it before you start using real money.
Play blind
Although we have said that Teen Patti is similar to poker, there is one key difference. In this game, you can play blind as much as you want to. That means that you can raise the stakes without having even seen your cards or before other players have seen theirs. Playing blind is a great way to pull out inexperienced players. Often they will get a little emotional and will either start playing recklessly or will fold extremely quickly. Either way, this gives you a better chance of winning when you know how to play.
Be prepared to lose
No one wants to lose when playing any card game, but pro players know that you can't win every round. The best Teen Patti players know that it is impossible to keep winning. What they are able to do is win enough to make the game worthwhile. Part of this is knowing when to stop playing and when to cut your losses. With control, you should be in a position where you are winning more often than you lose.
Set your limits
Even when you have mastered Teen Patti, the truth is that it is a game that is heavily reliant on luck. Anything can happen at any time. That means that you must approach each session with a playing limit. If luck is not on your side at least you know that you can afford your losses. This means that you can always come back and play another day. Setting your limits means that the game stays what it is supposed to be – fun!