What Does Medicare Cover?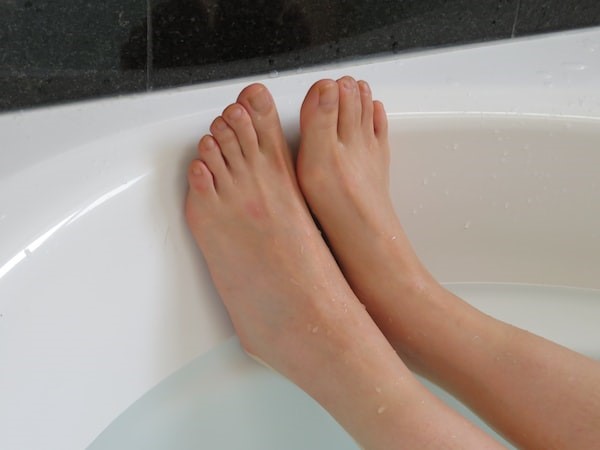 Navigating the world of Medicare can seem overwhelming for many seniors. What does Medicare cover? Does Medicare cover naturopathic doctors? These are some of the most commonly asked questions when it comes to understanding the ins and outs of Medicare benefits. Keep reading to learn more about what is and isn't covered under Medicare.
Accessible Bathtubs
Medicare coverage for accessible bathtubs is an important benefit that helps seniors and persons with disabilities maintain their mobility and independence. Medicare Part B will cover a portion of the cost of a walk-in bathtub if it's deemed medically necessary and approved by your doctor, which can include installation costs, as long as it meets certain criteria. The purpose of this type of tub is to make bathing safe, comfortable, and convenient for those who have difficulty using a standard bathtub due to age or disability.
Walk-in tubs typically feature a door that allows users easy entry without having to climb over the side or lip of the traditional tub. They also often come equipped with built-in seating so that bathers can sit while they bathe instead of standing in a full bathtub; many models also offer additional features such as hydrotherapy jets or air bubbles for added comfort during bathing sessions. In addition, these types of baths are designed with safety features like grab bars along the sides and non-slip surfaces on both inside and outside areas so people won't slip when getting into or out of them.
Therefore, if you're considering installing an accessible bathtub in your home, speak with your doctor about whether you meet eligibility requirements; doing so could ultimately save you money while giving you greater peace of mind knowing you have access to safe and comfortable bathing options available right at home.
Naturopathic Doctors
Naturopathy is a holistic form of health care that seeks to provide natural and non-invasive therapies to achieve health and wellness. It's based on the belief that the body is capable of healing itself when given the right environment and treatments. Unfortunately, Medicare benefits don't usually cover treatments from naturopathic doctors.
However, there are some exceptions to this rule. Original Medicare may cover some alternative treatments like acupuncture, but certain requirements must be met. For example, acupuncture treatments must be ordered by a doctor and provided by a Medicare-enrolled provider. In addition, the treatment must be reasonable and necessary to treat the medical condition and must be approved by the Medicare Administrative Contractor.
Medicare Advantage plans may also offer additional coverage for alternative medicine and naturopathy. Coverage is rare, however, and it's necessary to check with the individual plan to see what's covered. Medicare Advantage plans may also provide coverage for other types of treatments, such as chiropractic care, massage therapy, and nutrition counseling.
Other Medicare Coverage Options
With so many variables and the ever-changing landscape of health care, it's no surprise that people are looking for answers to their questions about what's covered by Original Medicare. So, aside from these specialties, what does Medicare generally cover? Medicare is divided into four parts:
Part A
Part B
Part C
Part D
Part A covers hospital care, while Part B covers medical services, such as outpatient care, doctor visits, lab tests, preventative services, and durable medical equipment. Part C is known as Medicare Advantage and is a managed care option that provides all the coverage of Parts A and B, plus additional benefits, such as vision, dental, and hearing coverage. Part D covers prescription drugs.
Medicare coverage is an important topic for seniors, and it's essential to understand what's covered and how it may change over time. Medicare is a complex program, and there are many variables that can affect the coverage you receive. It's critical to talk to your doctor or a Medicare representative to ensure you're getting the coverage you need.
Altogether, it's important to understand the coverage that Medicare provides as it can help seniors and individuals with disabilities access the health care they need. Knowing what Medicare covers, as well as any potential gaps in coverage, can ensure people get the care they need and avoid costly unexpected expenses.