What is SoonFasting, and How Does the App Change Your Lifestyle?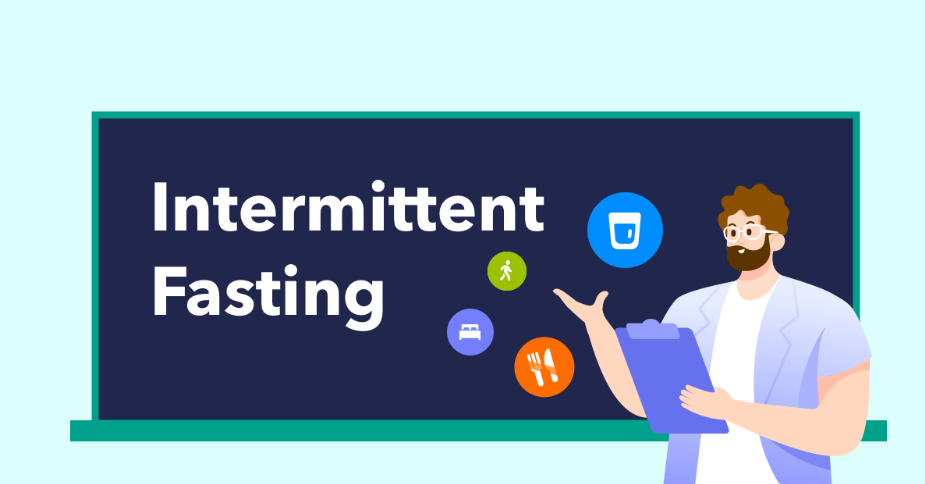 Depending on a person's specific lifestyle, many Intermittent Fasting apps are on the market to overcome one's need. As health trackers and diet plan apps, they are practical tools to help a substantial number of people lose weight by tracking their progress and helping them plan their meals (Dietitians note that Intermittent Fasting is not for everyone because of the different constitutions and certain diseases). Some people prefer an app that gives them more freedom to choose their fasting plan, while others prefer an app that provides personalized plans and expert tips. Because Intermittent Fasting apps provide personalized fasting plans and expert tips based on an individual's unique health data, they are shaking up how people think about fasting and life quality in some way.
Chances are you've heard about SoonFasting, a fasting educational app and an eating tracker that tracks a person's food intake, eating habits, daily schedule, and health situation to help users lose weight and improve their health. 
Like any other Intermittent Fasting app, SoonFasting has its pros and cons. We fully experienced the product by ourselves, evaluating everything from the coaching program to daily calorie allotments. Here's everything you need to know about SoonFasting, including what Intermittent Fasting is, how SoonFasting works, its benefits, pricing, and more. In addition, we give our suggestions to people with certain diseases.
What is Intermittent Fasting
Intermittent Fasting (IF) is an umbrella term for various eating protocols involving not eating for set periods. The most common form of IF is the 16:8 method, which involves fasting for 16 hours and eating only during an 8-hour window. Other popular methods include the 5:2 diet, which involves eating normally for 5 days and eating minimal (500 calories or less) on the other 2 days, and the Alternate Day Fasting (ADF) method, which involves fasting every other day.
Intermittent Fasting is a relatively healthy dieting pattern involving regular periods interspersed with eating. It is not a specific diet plan or regimen but rather a way of eating that can be used in conjunction with any number of healthy eating plans. Intermittent Fasting has many possible benefits, including weight loss, improved mental clarity, and focus, increased energy levels, and improved cellular repair and regeneration. 
Some scientific studies have been conducted on the effects of Intermittent Fasting on fat-burning and weight loss. One study found that Intermittent Fasting helped obese individuals lose weight and body fat, while another showed that it helped people maintain their weight loss over time. Additionally, some studies have found that Intermittent Fasting can help improve insulin sensitivity. According to an experiment by ScienceDirect, early time-restricted feeding improves insulin sensitivity, blood pressure, and oxidative stress even without weight loss in men with prediabetes.
What is SoonFasting and its Pros & Cons
SoonFasting is a subscription-based health tracker and diet plan app that provides personalized fasting plans and expert tips for weight loss and body health.
What makes SoonFasting different from other apps on the market is its ability to track and monitor users' body metabolism closely and accurately. This data is then used to create a tailored plan for each user. The app also includes a meal planner with recipes that fit into the user's fasting schedule. But like any other Intermittent Fasting app, SoonFasting has pros and cons. In general, we listed the PROs and CONs here for reference.
√ Amazing coaches with tons of experience and expertise in Intermittent Fasting.
√ Well-designed app with tons of easy-to-access information.
√ Easy-to-use and understand fasting trackers that make the process easier.
√ Tons of content and information to help you understand what Intermittent Fasting is.
√ In-depth progress reports that showcase your efforts and how far you've come.
× No free trial – info hidden behind a paywall, which will stop some people from experiencing the product.
× It can be limited in its approaches as the fasting methods tend to mimic one another.
× Some of the general dietary information is outdated and needs to be reviewed.
How SoonFasting Works and What You Can Get 
Designed to help the users make better food choices and eat healthier, SoonFasting offers a program that will take into account the age, gender, height, weight, and experiential information such as lifestyle, goals, and obstacles of each user to generate a personalized diet plan for them in particular. Users then log their meals and exercise. Here is how SoonFasting works and what you can get from it.
Fasting & meal plans tailored for each user
Fasting is a great way to reset the body and mind, but sticking to a fasting schedule can be challenging. That's where Intermittent Fasting apps like SoonFasting come in. SoonFasting is an app that helps in tailoring fasting and meal plans to the specific needs of a person to make the most of it. From multiple Intermittent Fasting trackers, including 12:12, 14:10, 16:8, 17:7, 18:6, 20:4, and 23:1, to creating a custom fasting schedule to fit the lifestyle, trackers show precisely what's happening in the body during each stage of fasting for a better understanding.
Personal coaching for personal goals
Individualized attention ensures that each user gets the personalized care and attention they need to succeed. Whether users want to lose weight or speed up their metabolism, SoonFasting can provide the guidance and support needed to achieve these objectives. With its comprehensive approach, they are quickly becoming a popular destination for those looking to improve their well-being.
Enriched content created by registered nutritionists 
SoonFasting's registered nutritionists have created a wealth of engaging and informative content to help users achieve their health and wellness goals. The 12-week tutorials provide step-by-step guidance on making positive changes to the diet and lifestyle. At the same time, the practical advice from experts covers topics such as how to make healthy food choices and manage portion sizes. The tutorials are designed to help users gradually improve their eating habits over 12 weeks to achieve long-term success. 
Enhanced motivation and interactions
When it comes to fasting, one of the best ways to stay motivated is to interact with other people who are also fasting. This can help create a sense of community and camaraderie and provide much-needed motivation and encouragement. The app helps facilitate this by allowing users to share fasting milestones with their fellow users and even send and receive motivational messages—the proposed game-like experience within their app assists in keeping the users on track and engaged.
Health trackers to keep you accountable
SoonFasting can track and analyze your fasting length, records, and streaks. And SoonFasting integrates data with the health app (Healthkit) to keep track of your daily activities (steps, water intake, weight). In addition, the app will generate an in-depth report for you, In-depth progress reports that showcase your efforts and how far you've come.
What is the Subscription Price of SoonFasting
As of the completion of this independent review, the subscription price of SoonFasting is $5.99 weekly, $19.99 quarterly, and $35.99 yearly. Compared with the price of its competitors, which is tens of dollars a month higher, SoonFasting's pricing strategy is sincere. Still, it is not ruled out that they will adjust the corresponding price strategy according to the market situation.
Who Should Not Try Intermittent Fasting
It would be best to decide whether to adopt a fasting lifestyle according to your situation. Long-time Skipping meals and severely limiting calories can cause headaches, dizziness, and nausea. And People who take medications for blood pressure or heart disease also may be more prone to electrolyte abnormalities from fasting. So far, the research studies evaluating Intermittent Fasting have been relatively short and have enrolled only a limited number of participants. And we live in a toxic, obesogenic food environment. You'll need a solid social support network to endure very low-calorie days over the long haul. So, if you have a medical condition or are considering Intermittent Fasting, talk to your doctor to ensure it's safe to try Intermittent Fasting.
The Bottom Line
Considering the price, features, and user reviews, SoonFasting may be the most competitive choice among many competing products. Since it does encourage habit formation and there are some real, substantial benefits to the behavior-change-for-life systems used to help guide you, it might be worth starting with its weekly subscription. 
However, SoonFasting doesn't make fasting easier than any other app. Whether it works or not comes down to you and your mindset throughout the fasting process. It's not a chore with SoonFasting because many different motivations throughout the day will make sticking with the process easier.