10 Tips to Write a Business Proposal
The main objective of having a well-written business proposal is to get the client's approval. A great business plan will help you foresee what to expect in the market before you kick start your business. Therefore, it should clearly explain what you can do for the client, the procedure to be approached, and the costs incurred on the project.
Before diving in on the tips, you can use to write good business proposals, let's first look at what a business proposal is and the different types of proposals Do My Writing .
What Is a Business Proposal?
A business proposal is a written document that contains a sequence of activities to be executed on a particular project. Before you can begin your project, some plans have to be put forward for consideration by clients, and such an act is what we call a proposal.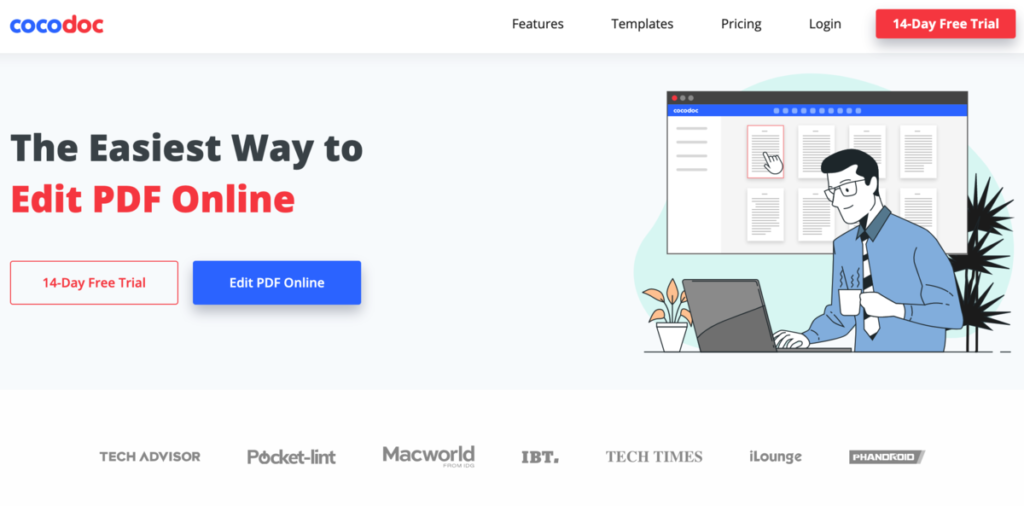 There are major online platforms such as CocoDoc where one can easily download an online proposal template and have signatures of the prospective client and the vendor while away. To better understand how to draft a good proposal, you can choose this solution to make your bid competitive.
Types of Proposals
There are three different categories of proposals. They involve the following:
Formally Solicited
A formally solicited business proposal is one where you make a response to an official appeal for a business proposal. In such a case, you already know the requirements of the proposed project. So all you have to do is write a proposal for the client to assess. There are four types of formally solicited business proposals;
Request for proposals (RFP) –

This is a document posted by clients providing information to prospective merchants about their intent to purchase a particular service or product. The client invites different merchants to place bids for evaluation to complete the project.

Request for quotation (RFQ) –

The RFQ document is issued to vendors requesting prices and payment terms for a service or product.

Invitation for Bid (IFB) –

This is a call for contractors like construction companies to present a proposal for a specific service or product the organization needs.

Request for information (RFI) –

This is a document a client uses to acquire information about vendors, products, or services before any requisitions are made.
Informally Solicited
Informally solicited business proposals are upshots of conversations held between a merchant and a potential client. The client requests a proposal if he/she is interested in your product. In this case, the client does not ask for competing proposals from other merchants.
Unsolicited Proposals
These are proposals sent to clients by vendors even though they haven't requested them, outlining the products or services they offer to get a contract with the organization.
What Does a Good Business Proposal Entail?
To write a good business proposal, this is what it should include:
A Title Page
A title page entails the basic information about yourself and your business. The title page is tone-setter, so it should be engaging.
A Table of Contents
This is a summary of the things that are included in the proposal. It gives the reader an overview of the proposal's content.
Reason For the Proposal
Clearly explain the purpose of your proposal and why the client should consider your solution. The summary should include the benefits of your company's services and how you can handle issues the potential client is currently facing.
If you think it's hard for you to determine the structure for the proposal, CocoDoc has plenty of samples to serve as a guideline. All you need is to download without signing up or digging deeper into your pockets.
How To Write A Good Business Proposal
Before writing any business proposal, start by researching the market trends, competitors, and any challenges in the market. With such information, you can now evaluate how your service or product will help the client catch up with the current market trends, unlike other competitors.
This is the stage where you talk about the issues being encountered by the prospective client. It gives you the platform to show the client that you clearly understand their needs. This means that you should do thorough research about the company before presenting your proposal.
Now, this is where you propose a solution to the problems. Let the prospective client know the strategies you will use to unravel the problem.
The relationship between you and the potential client should be founded on a realistic approach. You should be clear on how long the project will take and not setting up your client with unrealistic expectations.
This is one crucial step because you don't want to undervalue or overvalue your service or product. You can provide an optional fee table so the client can choose the pricing options they prefer.
This is where you try to convince the client why they should consider your company. You can talk about some awards you've won or share feedbacks from other clients to help raise your chances of getting the contract.
You should also present a chance to sell yourself, pointing out to your prospective client why you're the best and why their business will benefit from choosing you as their solution.
Elucidate Your Terms and Conditions
What will the client agree upon if they consider your proposal? The company's legal team should look at the terms and conditions before presenting the proposal to the client to avoid any mistakes.
Include a Space for Signatures
This is where the client signs the proposal, certifying that they have read the terms and conditions and agreed.
Finally, summarize the proposal pointing out the problems, solutions, and benefits, looking out for the flow of ideas and whether the essential elements support each other.
Conclusion 
A good business proposal should be clear, precise, brief, and short. It is tailor-made to suit the needs and the requirements of the client. If you want a guideline to make the best one, proceed online and head to the CocoDoc website.
There are many templates to peruse, and they all address different agendas that people venture into as they seek to make ends meet.