Channel your Creativity in this Month Using these 5 Short and Economical Adobe Courses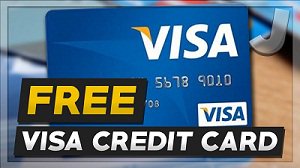 It is never too late to learn some extra skills. Especially at the beginning of a new month. If you are fond of photography or graphic designing, keep reading this articles. We will guide you through on how to develop skills in your desired fields.
Advertisement
      1. The Essential Digital Photography Master Class Bundle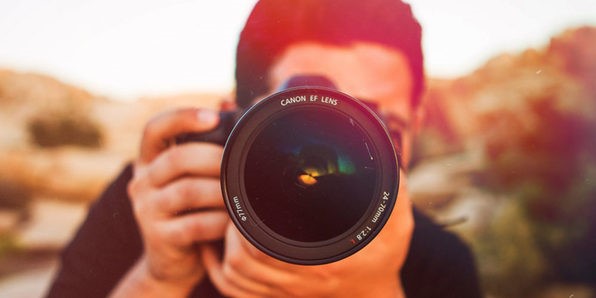 For people who have complete gear of photography but do not have the skills, this bundle will get them started. You can start your photography career by learning it. There are 30 videos in the tutorial in which you will transform your photography from auto mode to manual settings with professional looks. This bundle also guides you with the image editing elements using Adobe Photoshop.
     2. Graphic Design Certification School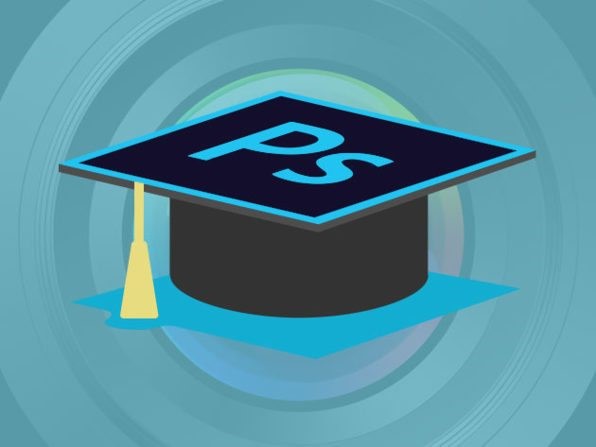 Adobe graphic designing school course will make a talented digital artist out of you. It has three courses and 41 hours of training in total. With this bundle you can quickly learn creativity in graphic designing. A lot of people work as free lancers using Photoshop, Illustrator and InDesign out, now you can be one of them. Of course, you will get a certificate upon completion which will be extremely valuable for your future in graphic designing. Best thing about this field is that you will learn at your desired pace. You won't be time dependent.
    3. Film & Cinematography Mastery Bundle: Lifetime Access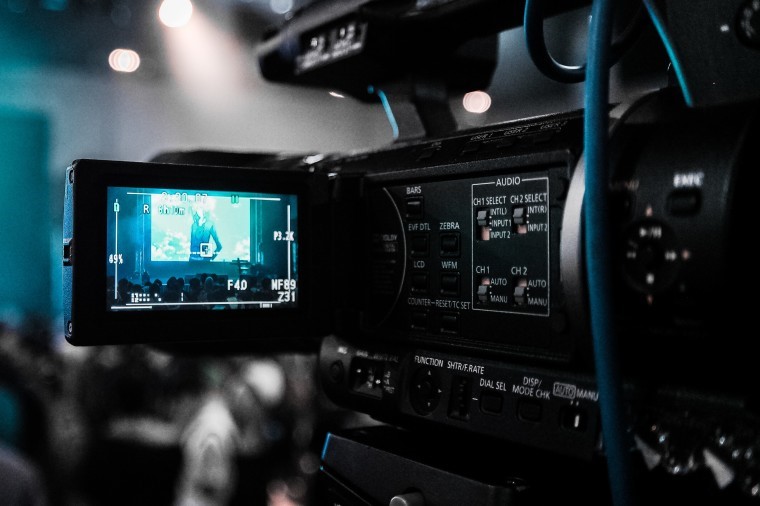 There are a lot of professional video makers out there earning a handsome pay and now you can be one of them. This bundle will take you from basics and will lead your way up to becoming a professional. In this bundle, experienced directors will teach you step by step in a 7.5 hours of tutorial videos.
    4.The Fundamentals of Drawing Bundle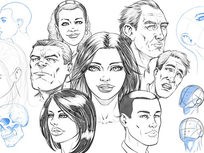 Not a lot of people have the skill of capturing the world in a pencil. It was thought to be a natural talent, one which could not be crafted through learning. But not anymore. This 7 course bundle will help you in developing the drawing skills. This course covers fundamental pencil drawing techniques that will guide you on how to make portraits, animals, buildings and much more.
    5.The Complete Beginner's Guide to Animation Bundle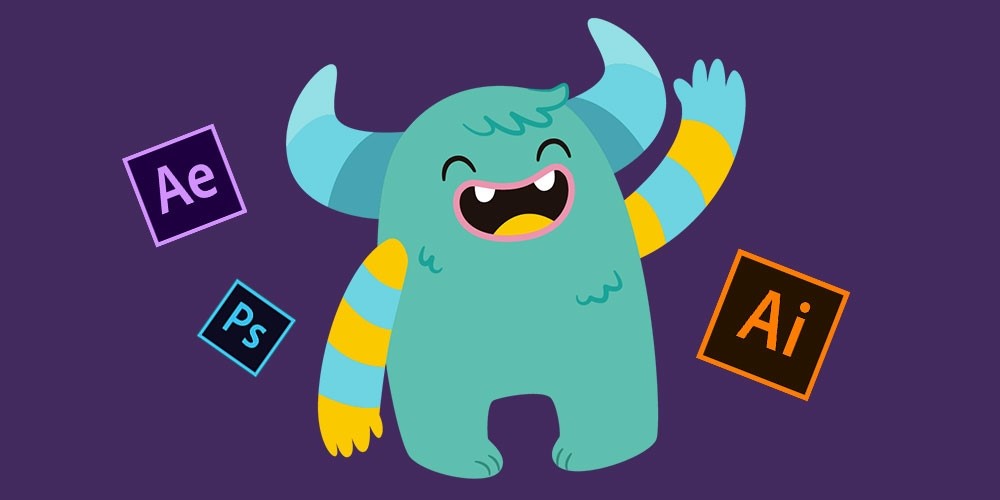 If you ever wished to become a creative animation designer, your wish has come true. This bundle consists of 7 courses with more than 17 hours of video instruction on how to develop animation designing skills. After completing the course, you will be able to create your own "Pokémon" and "angry birds".
Patrick Rothfuss Introduce New Book of 'The Doors of Stone' Release Date and Details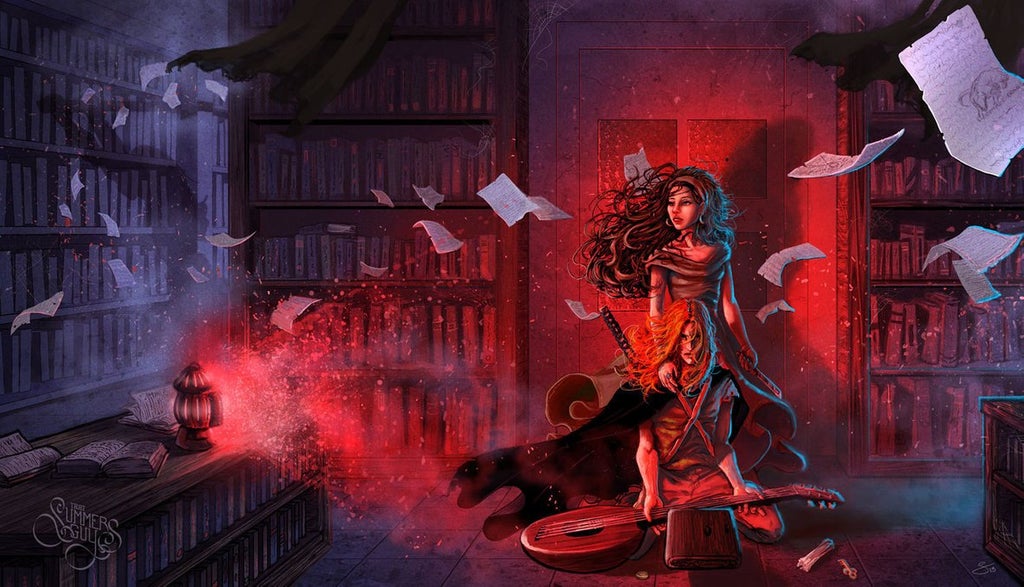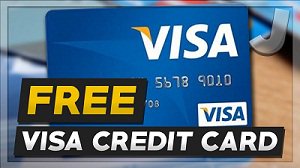 The most recent buzz encompassing Patrick Rothfuss' The Doors is that it is work in advancement. The motivation behind why book perusers need to know more on The Doors is that Game of Thrones is finishing this year and George R.R. Martin's Winds of Winter is no place in sight. Thus everybody is pondering what appears/book will succeed Game of Thrones. One of the authors that we can consider right currently is Patrick Rothfuss.
Advertisement
Showtime completed a show on n Patrick Rothfuss' Kingkiller Chronicle, which is strangely like George R.R. Martin's A Song of Ice and Fire. Sure the two of them are set in dreamland with lively storylines. The scholars seem to be comparative as well, and them two are working for the following, book since 2011 at this point. Fans have sat tight for long now, so when does the Patrick Rothfuss book turn out all things considered?
We had the chance of hearing Rothfuss as of late on the Barnes and Noble Podcast, advancing his comic book. Rothfuss is right now dealing with Rick and Morty versus Cells and Dragons. Individuals were interested to think about The Doors of Stone and address those questions he did. The Doors of Stone is the third and the last book in his Kingkiller set of three. Rothfuss said he doesn't discuss due dates any longer. At the point when the book is prepared, he will carry it to us. Up to that point, we're required to believe that he's working.
Patrick further said he's pushing ahead with the book and that he's getting his life dealt with so he can return and approach his composition and his specialty with the delight that he used to feel once upon a time when he was only a blockhead child playing D&D or chipping away at his. Unpublishable dream novel.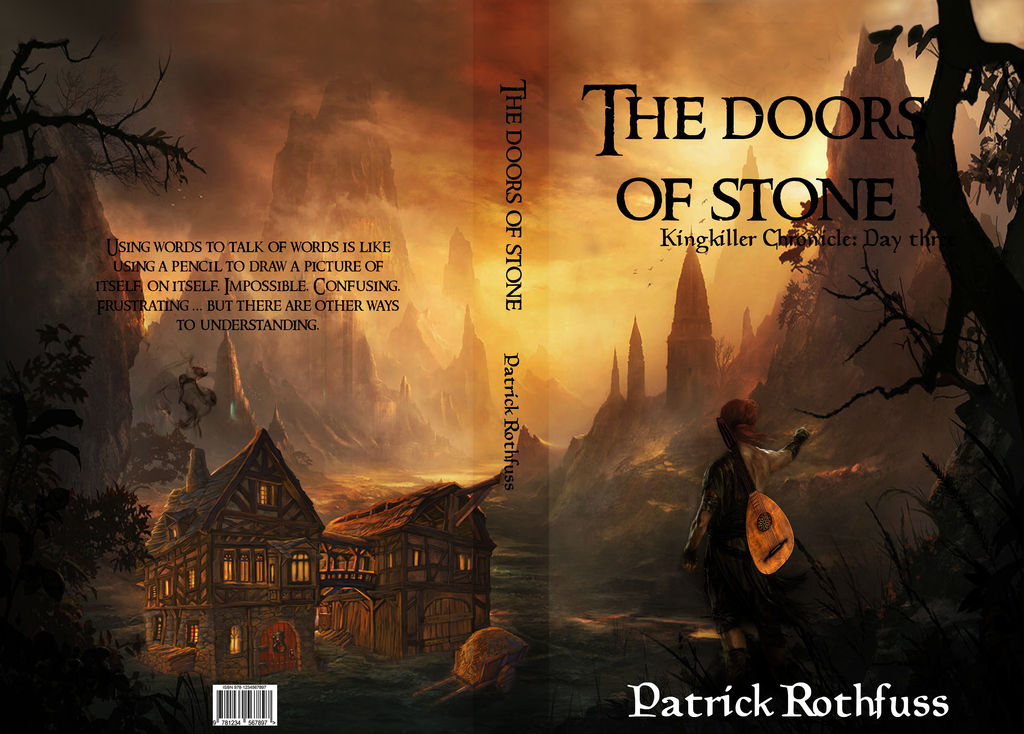 Patrick further said that Showtime's TV adjustment isn't an adjustment in the most perfect structure yet set before the headliners. On the off chance that they proceed with the pace, the show will outperform records set by the book, and we may see the last Season something like 2028.
While every one of the fans is hanging tight for the book for such a long time, there are plenty of bits of gossip going on. One of the bits of gossip gloat an affirmed discharge date in 2019, and it offers reference to his November 2017 proclamation, when he precluded a 2018 discharge. In any case, there is by all accounts no strong data where he said that the book would discharge in 2019. He cleared that there is no plausibility of the book turning out in 2018, yet he kept 2019 open yet affirmed nothing.
Moreover, when he keeps going heard him on Barnes and Noble web recording, he proposed that the book is under advancement, and it is pushing ahead. It leaves no open space for us to guess anything, in spite of the fact that we would likewise love to get the discharge in 2019. By and by, we should confront reality; we must be glad that we are getting auspicious updates about the book. I trust that a late 2019 discharge turns out, yet it may move to 2020, as I would see it.
Also Read:
Fallout 76 Providing Repair Kits for Cameras and Micro-transaction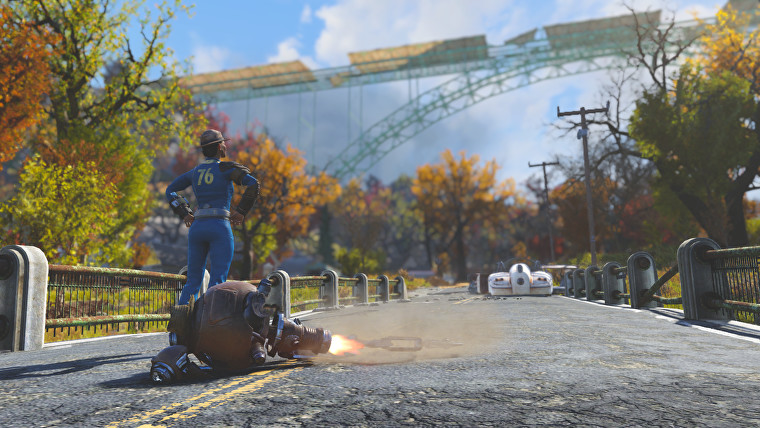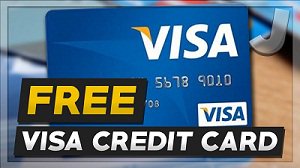 Here is Repair Kits for Cameras and Micro-transaction in Fallout 76
The most recent fix for Fallout 76 has just released today incorporates some sparkly new increases Bethesda uncovered not long ago: cameras and thing fix packs. The last must be bought with meta-cash, a takeoff from the in-amusement customer facing facade's emphasis on exclusively offering restorative things.
Advertisement
As indicated by the Wild Appalachia fix 8.5 notes, the packs come in two assortments, neither of which can be created, dropped, sold, or exchanged. Essential Repair Kits reestablish any thing back to 100% condition and are sold in Fallout 76's Atomic Shop for Atoms, which can be earned by finishing difficulties or spending genuine world munies. Improved Repair Kits go the additional mile and buff any thing to 150% condition, however once in a while show up. As of now, just the amusement's nastiest baddie, the Scorchbeast Queen, drops them, however later on they might be remunerated for different journeys and fights.
Also Read About How to get a legendary weapon in fallout 76, Bethesda's choice to include a thing that influences ongoing interaction to its Atomic Shop may strike some as upsetting given that when the store was initially disclosed back in November, they guaranteed just beautifying agents and acts out would be accessible through microtransactions.
"It doesn't offer anything with an upper hand, and all the more along these lines, it expects to convey euphoria to you, however different tenants around you," Bethesda said in the first Atomic Shop declaration.
As per the fix notes, fix units establish a "helpful choice" as opposed to an in-amusement advantage. I'm certain players will rapidly make sense of whether that remains constant or not once the slugs begin flying. While I concur with Bethesda that these units will presumably frequently be utilized as an alternate way to abstain from ceasing off at a workbench, there's additionally no uncertainty a behemoth like the Gauss Rifle or M2 Browning going from almost zero percent condition back to full quality has the ability to change the tide of a battle. No doubt about it you may not be tossing cash at the amusement to win, however you are tossing cash at the diversion to guarantee your weapons won't break in vital minutes, which sounds a terrible part like favorable position to me. Sign the Kermit "However that is not my concern" tea-drinking image.
Fallout 76 get ballistic fiber, with respect to the unpleasantly named ProSnap Deluxe camera, you point and snap photographs precisely how you point and shoot a weapon. Workbenches currently incorporate camera mods and film once you open their making formulas, and the viewfinder even conveniently names any adjacent areas or animals. For really diverting your internal irritating vacationer, the fix includes new difficulties and an extra mission, Bucket List, opened in the grim design of appropriating a camera off a carcass.
As somebody who became hopelessly enamored with Fallout 76's West Virginia wide open – despite the fact that I'm as yet tepid about the amusement itself – the new camera missions could give me the reason to lift it up once more. All things considered, I need another reason to keep overlooking the build-up get-together virtual residue on my PC.
Pokémon Go guide: Encounters and Field Research Tasks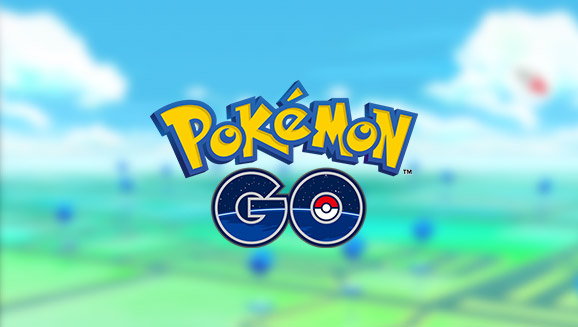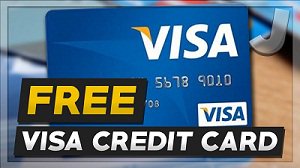 Pokémon Go has essential missions that players can finish in return for Pokémon experiences, things, and Stardust. They're called Field Research Tasks.
Advertisement
Turning Pokéstops will give players a Field Research Task to finish. Each stop will give an undertaking once every day and players can hold up to three errands on the double. After finishing an assignment, players will get a stamp set apart with the date. Subsequent to getting seven stamps from seven diverse days, players will experience a unique Pokémon, just as get Stardust, things, and some XP as remunerations. Players can turn in various assignments daily, yet will just get one stamp for the principal task they complete that day. Note that in the wake of finishing an undertaking, you can hold on to hand it over, on the off chance that you need to spare the stamp for one more day.
As of April 22, the pool of uncommon Pokémon incorporate Suicune, Entei, Raikou, Ho-gracious, Lugia, Regice, Registeel, and Regirock. Lugia and Ho-goodness get an opportunity to be Shiny.
Finishing the individual undertakings additionally compensate sweet stuff. Uncommon brings forth like Aerodactyl or Chansey can be rewards for errands, just as significant plunder like Rare Candy or Golden Razzberries.
Here's a finished rundown of the ebb and flow Field Research Tasks and the prizes, as of April 23. The rundown will change after some time, so make sure to inquire each month or two to check whether it has been exchanged.
Source: Polygon
FIELD RESEARCH TASKS AND REWARDS

| Task | Reward |
| --- | --- |
| Use 5 Razz Berries to help catch Pokémon | Cubone encounter |
| Catch 7 flying-, psychic-, or dark-type Pokémon | Anorith encounter |
| Catch 3 electric-, normal-, or poison-type Pokémon | Starmie encounter |
| Catch 10 ice-type Pokémon | Kabuto enconuter |
| Catch 10 ground-type Pokémon | Sandshrew encounter |
| Catch 5 fighting-type Pokémon | Magnemite encounter |
| Use 10 Pinap Berries while catching Pokémon | Magikarp encounter |
| Catch 10 Pokémon | Magikarp or Houndour encounter |
| Catch 5 Pokémon with weather boost | Poliwag or Vulpix encounter |
| Catch a Dragon-type Pokémon | Dratini encounter |
| Use 5 berries to help catch Pokémon | Growlithe encounter |
| Use an item to evolve a Pokémon | Aerodactyl encounter |
| Evolve a Pokémon | Eevee or Sunkern encounter |
| Power up Pokémon 5 times | Bulbasaur, Charmander, or Squirtle encounter |
| Transfer 3 Pokémon | Vulpix encounter |
| Trade a Pokémon | Manectric encounter |
| Earn 5 candies walking with your buddy | Tentacruel encounter |
| Send 2 gifts to friends | Gastly encounter |
| Hatch an egg | Exeggcute or Snubull encounter |
| Hatch 3 eggs | Magmar encounter |
| Hatch 5 eggs | Chansey encounter |
| Make 3 great throws | Gastly, Lileep, or Anorith encounter |
| Make 5 great curveball throws in a row | Spinda encounter |
| Make 5 nice throws | Voltorb or Bidoof encounter |
| Make 3 great throws in a row | Onyx encounter |
| Make 3 excellent throws in a row | Larvitar encounter |
| Win 5 gym battles | Lapras encounter |
| Battle in a gym | Machop or Mankey encounter |
| Battle in a gym 5 times | Machop encounter |
| Win a gym battle | Bulbasaur, Charmander, or Squirtle encounter |
| Use a supereffective charged attack in 7 gym battles | Electabuzz encounter |
| Win 3 gym battles | Jynx encounter |
| Win 5 raids | Aerodactyl encounter |
| Battle in a raid | Drowzee encounter |
| Win a level 3 or higher raid | Omanyte or Kabuto encounter |
| Catch 3 grass-, water-, or fire-type Pokémon | 5 Silver Pinap Berries |
| Catch 10 Pokémon | 200 Stardust, 3 Razz Berries, 1 Pinap Berry, 5 Pokéballs, |
| Catch 5 Pokémon with weather boost | 200 Stardust, 3 Razz Berries, 1 Pinap Berry, 5 Pokéballs |
| Catch a Dragon-type Pokémon | 1,500 Stardust, 3 Rare Candies, 2 Golden Razz Berries, 10 Ultra Balls |
| Use 5 berries to help catch Pokémon | 500 Stardust, 6 Razz Berries, 2 Pinap Berries, 5 Great Balls |
| Catch 10 Pokémon with weather boost | 500 Stardust, 6 Razz Berries, 2 Pinap Berries, or 5 Great Balls |
| Catch 10 normal-type Pokémon | 500 Stardust, 6 Razz Berries, 2 Pinap Berries, or 5 Great balls |
| Catch a Ditto | 1,500 Stardust, 3 Rare Candies, 2 Golden Razz Berries, or 10 Ultra Balls |
| Spin 10 Pokéstops or gyms | 200 Stardust, 3 Razz Berries, a Pinap Berry, 5 Silver Pinap Berries, or 5 Pokéballs |
| Hatch an egg | 200 Stardust, 3 Razz Berries, a Pinap Berry, or 5 Pokéballs |
| Hatch 3 eggs | 1,000 Stardust, a Rare Candy, 9 Razz Berries, 3 Pinap Berries, 10 Pokéballs, or 5 Ultra Balls |
| Make 3 great throws | 200 Stardust, 3 Razz Berries, a Pinap Berry, or 5 Pokéballs |
| Make 5 nice throws | 200 Stardust, 3 Razz Berries, a Pinap Berry, or 5 Pokéballs |
| Make 3 great throws in a row | 1,000 Stardust, 1 Rare Candy, 9 Razz Berries, 3 Pinap Berries, 10 Pokéballs, or 5 Ultra Balls |
| Make 2 nice curveball throws in a row | 200 Stardust, 3 Razz Berries, a Pinap Berry, or 5 Pokéballs |
| Make 5 curveball throws in a row | 500 Stardust, 6 Razz Berries, 2 Pinap Berries, or 5 Great Balls |
| Make 3 nice throws in a row | 500 Stardust, 2 Pinap Berries, 5 Great Balls, or 2 Ultra Balls |
| Make an excellent throw | 500 Stardust, 2 Pinap Berries, 5 Great Balls, or 2 Ultra Balls |
| Make 3 great curveball throws | 1,000 Stardust, a Rare Candy, 9 Razz Berries, 3 Pinap Berries, 10 Pokéballs, or 5 Ultra Balls |
| Make 3 great curveball throws in a row | 1,500 Stardust, 3 Rare Candies, 2 Golden Razz Berries, or 10 Ultra Balls |
| Battle in a gym | 200 Stardust, 5 Nanab Berries, 5 Potions, or 2 Revives |
| Battle in a gym 5 times | 500 Stardust, 10 Nanab Berries, 3 Super Potions or 4 Revives |
| Win a gym battle | 500 Stardust, 10 Nanab Berries, 3 Super Potions or 4 Revives |
| Use a supereffective charged attack in 7 gym battles | 1,000 Stardust, a Rare Candy, 3 Hyper Potions, 6 Revives, or a Max Revive |
| Win 3 gym battles | 1,000 Stardust, a Rare Candy, 3 Hyper Potions, 6 Revives, or a Max Revive |
| Use a supereffective charged attack in a gym battle | 500 Stardust, 10 Nanab Berries, 3 Super Potions, or 4 Revives |
| Win 3 raids | 1,500 Stardust, 3 Max Potions, 8 Revives, or 3 Max Revives |
| Win a raid | 500 Stardust, 10 Nanab Berries, 3 Super Potions, or 4 Revives |
| Battle in a raid | 200 Stardust, 5 Nanab Berries, 5 Potions, or 2 Revives |
| Win a level 3 or higher raid | 1,000 Stardust, a Rare Candy, 3 Hyper Potions, 6 Revives, or a Max Revive |