6 Ways How To Fix Roblox Error Code 533 – Privacy Settings Error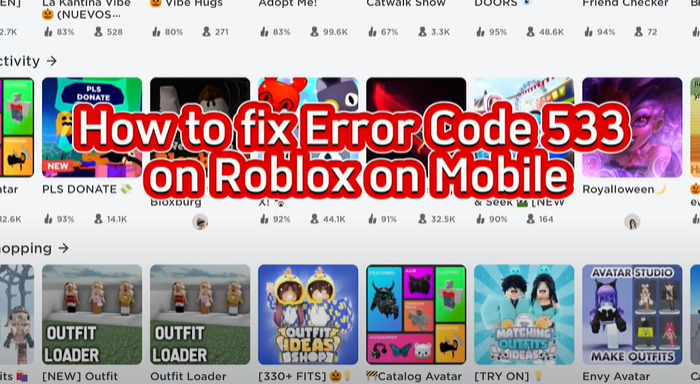 What is Error code 533 About
Error code 533 on Roblox indicates that your privacy settings are preventing you from joining a server. This can be caused by a variety of factors such as account restrictions and incompatible browser settings. It can also be issues with the player's firewall or VPN connection.
So, error code 533 on Roblox is a common issue that can occur when trying to join a server. The error message states that "your privacy settings prevent you from joining the server." In this guide we will show you how to fix this error.
1. Run Roblox as an Administrator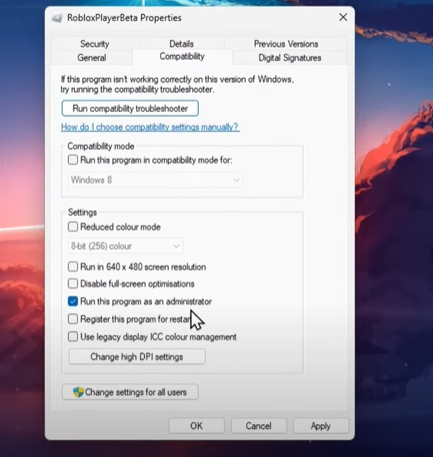 To fix error code 533 on Roblox you must run roblox as administrator:
Close the Roblox application on your PC.
Search for Roblox in your start menu.
Right-click the shortcut and select "open file location."
Right-click the Roblox player app and select "properties."
In the compatibility settings enable the "run this program as an administrator" option and apply your changes.
2. Disable Account Restrictions in Your Browser's privacy settings
Open your browser and navigate to roblox.com.
Log in with your account and click on the gear icon on the top right of the window to access your settings.
In privacy settings option > Disable your account restrictions. This will prevent you from joining certain Roblox servers.
Make sure that everyone is selected when it comes to who can chat with you.
3. Use Standard privacy and security on Chrome
To do this click on the three dots menu on the top right and select settings. Under privacy and security, click on security and change this option to standard protection. This has helped resolve the error 533 for many Roblox players.
Clear Browsing Data
In Chrome, navigate to settings and search for browsing.
Click on clear browsing data, and delete your cookies and other site data for the last 7 days.
4. Disable Application or Firewall
Make sure that your browser is not blocked by your antivirus application or firewall. Search for firewall in your start menu search to open up your firewall and network protection system settings. Then, select "allow a nap through firewall" and make sure that both of the checkboxes are checked.
5. Delete Temp Files
You should also delete your temporary files. Search for temporary files in your start menu search to open up your delete temporary files system settings. Proceed to delete your temporary files.
6. Disable your VPN connection
You should disable your VPN connection trying to join a Roblox server. A VPN connection can be useful but can also cause errors when joining a server.
By following these steps, you should be able to fix the error code 533 and join your favorite Roblox servers. If you have any questions, leave a comment.