AMD Radeon Software Reportedly Alters CPU Settings Without User Knowledge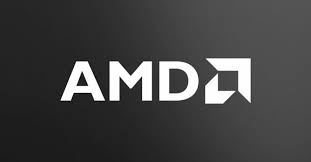 AMD's Adrenalin GPU software was examined by German magazine Igor's Lab for a possible anomaly. The current belief is that the Adrenalin version 22.3.1 software or later has mistakenly allowed the application to change the CPU PBO and Precision Boost parameters without the user's authorization.
Due to the Ryzen Master SDK's support for AMD CPU and GPU combinations, users have reported that the issue only occurs on such systems. As a result, this issue will not arise on systems powered by an Intel CPU and a Radeon GPU or a Ryzen CPU and an Nvidia GPU. PBO or "CPU OC" is automatically enabled by AMD's Adrenalin software when applying GPU profiles, including the Default profile, which happens automatically.'
The chip contains built-in protective systems to avoid any genuine physical harm, which is a nuisance if your motherboard's BIOS already has preconfigured CPU overclocking and undervaluing settings. The stability of your CPU may be compromised if Adrenalin may overrule your preferences with random ones. PBO settings in the AMD Adrenalin software may be used to alter the Ryzen CPU's power restrictions and maximum boost frequency. Whether CPU instability occurs just when users alter CPU settings manually or if it also occurs under default conditions is not known.
Fortunately, resetting your CPU to its default settings is a simple process. The BIOS on your motherboard may be accessed by re-entering all of your CPU settings (or disable PBO if you run default settings). Additionally, Radeon Software Slimmer may be used to remove the Ryzen Master SDK from Adrenalin, preventing the module from altering CPU parameters. Use Radeon Software Slimmer at your own risk because it is a third-party application
A Reddit user, on the other hand, shows how to disable the module's ability to alter PBO settings in your motherboard's BIOS totally by establishing a new tuning profile for your GPU in the Adrenalin programme. It's unclear why the Adrenalin software can change BIOS settings without user intervention because AMD hasn't provided any information on the subject.