Animal Crossing New Horizons: A Relaxing Game Just For You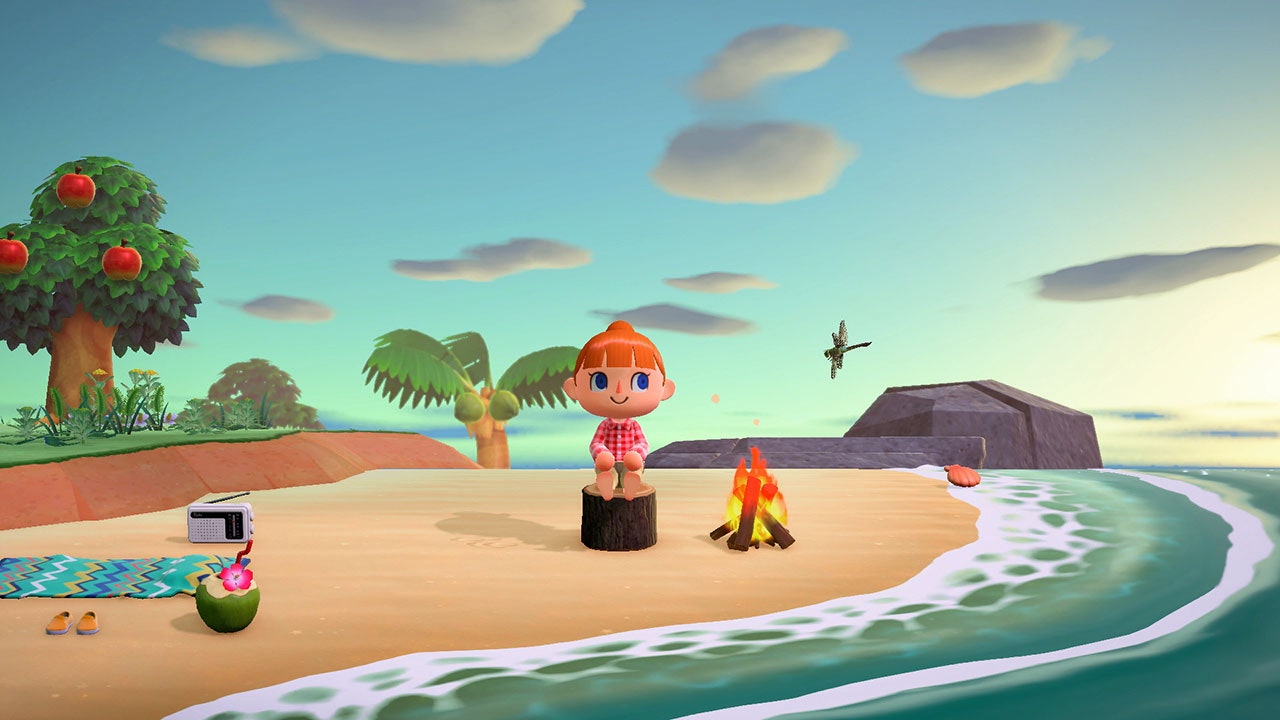 Most online games you would find need you to accomplish a certain task, and when you can't, you would obviously lose. You get frustrated when this happens, don't you? You would then want to find a game that will not cause you any frustrations but will make you relax and enjoy your time while playing your online game.
Animal Crossing: A Game You Can Play Without Stress
Animal Crossing New Horizons came to be around 2001. It is a product made by Nintendo, and ever since its release, there has been positive feedback from its users.
The game is pretty simple. Your main character comes to an island that has no habitants except for some anthropomorphic animals. With a loan for you to build your house, you can start from there and pay it later as the game progresses. You can apply for a job such as fishing, catching bugs, and fossil hunting to pay off your loan and add other improvements to your home. You can also upgrade it to have a bigger house on the island.
A bell takes the form of compensation, and you can use them for trading some items to customize, and as you continue to play, you will find other characters that you can interact with. You can then build a community from there and even have neighbors. You can also keep customizing as you please.
Animal Crossing is as entertaining as other video games. But with Animal Crossing, you don't have to stress over accomplishing tasks and all that. You can play the Animal Crossing New Horizons game at your own pace, and no need to stress about having to finish a certain task in one day.
Animal Crossing has had a few versions to better improve the gaming experience. Recently, Nintendo released a new addition to the series.
Animal Crossing: New Horizons
This recent addition to the series is very engaging and bears a lot of improvements in the game. For starters, your character can choose between four different islands you wish to go to. You also can customize your character and be able to change clothing later on according to the diverse seasons.
With Animal Crossing New Horizon, you are not alone. It is playable through an online multiplayer. You can have your family and friends play with you and help you customize and maintain your island. In order to have smooth gameplay, you will need a stable internet connection.
Another excellent quality for this recent version of Animal Crossing is the improvement in HD animation. You can enjoy having a realistic feel while playing the game.
Nintendo Switch
Unlike the other versions of Animal Crossing, which are available in Nintendo consoles like Nintendo 64, Nintendo DS, Nintendo 3DS, GameCube, and Wii, Animal Crossing: New Horizon is only available on Nintendo Switch.
Nintendo Switch is a handheld console that you can dock on your television and play on a bigger screen. Also, you will need a Nintendo Switch Online membership to access and play online. Reward points await you when you connect online.
An Alternative App For You
You want to play Animal Crossing, but you do not have a Nintendo Switch? You can access the mobile version: Animal Crossing: Pocket Camp. It will allow you to play using your Android or iOS mobile. If you are also wondering If Animal Crossing: New Horizon is playable on PCs, it is. However, the action would be difficult for you, and you will also need to have an emulator software.
Other online games are also available for PC. You can access those if you badly want to use your PC to play. You can also try playing Animal Crossing, though it is not encouraged by the game developers.
Animal Crossing New Horizons: Tricks You Would Want To Know
Learning and having a few tricks while playing the game can be very beneficial. Here are a few which can help you improve your island life in Animal Crossing: New Horizon gameplay.
Making villagers leave your island – as the game progresses, you might dislike a few characters and would wish to see them off your island. What you can do to make this happen is to ignore them and try not to talk to them or do any task; you must not to quit interacting with them too. But if ever they run to you or have a speech bubble hovering over them, you can check it out. They might experience a crisis, and this will be your perfect opportunity to drive them out.
Make KK Slider Sing your songs – KK Slider is the resident musician in the gameplay. Every Saturday Night, he can play songs for your town. However, you must accomplish a few things to invite KK Slider into your island. You will also need to have a 3-star rating before KK Slider can come and sing songs for your town.
Getting superpowers by eating fruits – when you let your character eat over ten fruits, you will gain superpower-like abilities that allow you to perform two tasks at a time, picking up trees, mining for iron nuggets, and others. It doesn't matter what fruit it is; as long as it is a fruit, it is acceptable.
There are many other tricks which are available and easy to learn. Once you get to know them, your island life would be much easier.