Minecraft Dungeons: A Perplexing and Sensational Role-Playing Game That Will Begging For More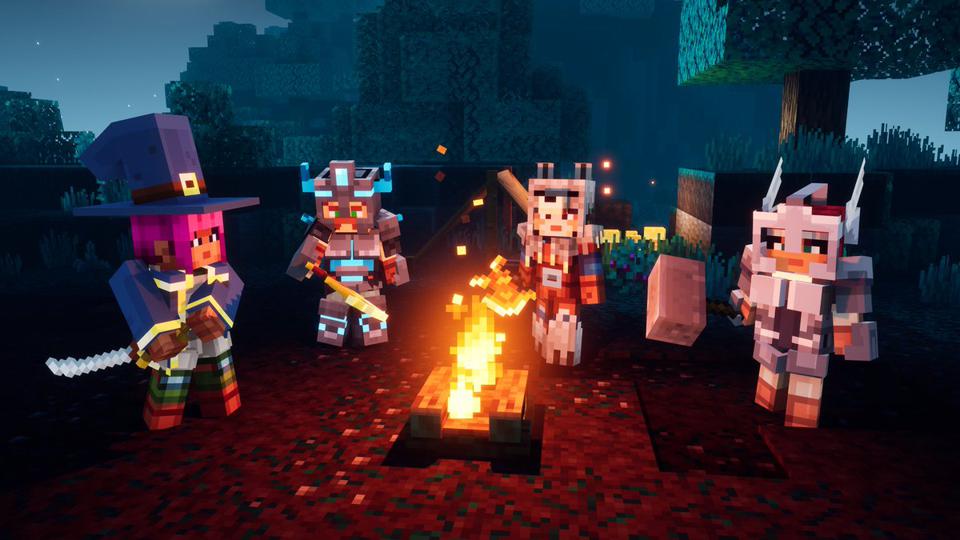 Games have been a part of our lives. It is a sense of entertainment and art itself from all of its animation, storyline, and just the game on itself. It keeps us excited, on the edge of our seat. One of the hottest games to ever grace the world in Minecraft. It gains a cult following and enslaves the heart and mind of its users.
With Minecraft being a popular game for kids and kids at heart, developers want to make more out of it and improve it in a good way. A better experience and incredible Minecraft journey and thus the birth of Minecraft Dungeons. Today, we are going to discuss Minecraft Dungeons and all of its shenanigans. So, some water and then drink some more.
What is Minecraft Dungeons?
Well, have you played the game Minecraft? If you have, then it would be like that but more expansive and better gameplay. When you enjoy Minecraft, then you will be tearing up with Minecraft Dungeon. Minecraft Dungeon is a role-playing game; thus, you need to fulfill or manage missions to go to the next level or round.
What is great about the new and all fresh Minecraft Dungeons is that it is like most of all your role-playing games where you have to slay hoards of ugly beasts at every level in order to proceed into the higher level and challenging stages. What makes it unique from the others is its animation and the involvement of Minecraft characters. 
Availability
There is no need to rack your heads or worry about its availability because Minecraft Dungeons is available for everyone. You can enjoy it on any platform you have, may it be on Windows or in your Xbox One or  Xbox Game Pass. It is also available on Nintendo Switch and even in PlayStation™ 4. So no more exclusivity, just fun and games, and good vibes.
It Will Be On Story Mode 
You might be in a state of shock and a catatonic state after reading that headline. But yes, Minecraft Dungeon will be played through a story mode. They will be the hero of the tale to bring down the "Arch-Illager" that sworn to seek vengeance and retribution to all those who victimized him. 
In the story, the villain was just a normal, mediocre person like anybody else until he got his hand on the "Orb of Dominance" that gave him power. Like any tale, he got blinded with its power, which somehow corrupts him and becomes an evil who wants to purge the world for repudiating him.
Your role in this game is to be the beacon of hope to the people enslaved to tyranny, defeat the dark lord, and bring light to the dark lord. You will be accompanied by armor and shields that help you slash your way into victory. 
There Will Be No Building
And the fact that the Minecraft Dungeons does not involve building stuff anymore. Yes, in this case, Minecraft Dungeons, you have to slay and kill mobs to survive and go to the next level. I know that seems like a punch in the gut since, in the original Minecraft, you are in the open world, creating buildings and creating stuff.
This newly developed and all fresh Minecraft Dungeon is solely a full packed action mixed with a role-playing adventure game that will make your heart beat fast and your blood rushing through your brain in pure rush and excitement. You just have to make your character into the best version of itself, well, a hero in order to slay the "Arch-Illager."
It is Awesome, Amazing, and Transcendent
All those things and stuff mentioned above at this moment, we all have a vivid idea of what the new Minecraft Dungeons game would be like. One thing I can utter is that it is awesome, and here are the reasons why. 
Considering that Minecraft, as a standalone game, is astounding and fully stupendous. The fact the game provides us little block friends that we adore and love and allow them to explore the ever-expanding world and build things around and somewhat fight critters, zombies, and fly. 
And with the Minecraft Dungeons, it is made more exciting, thrilling, and electrifying. They have merged all the good components of their first-generation Minecraft and added the run-and-gun type RPG. Together with its stunning and rousing graphics, it is no doubt that this game is a winner.
Before Minecraft Dungeons was released, there was a lot of skepticism and people saying that the new game would be rubbish and ruin what they have built. Well, until now, people are still googoo and gaga about this game. And the people who are dubious and cynical became fans. 
Takeaway
The notion that Minecraft Dungeon is elevating and elevating to give their audience what they deserve is totally stupefying and just warms your heart. But aside from all the great things about this game is that it is available for everyone. With its all-new take on the role-playing genre and staying away from it, open space building debauchery is the recipe for a game that will capture not just your eyes but also keep you on screen.