How to Create an Apple ID on an iPhone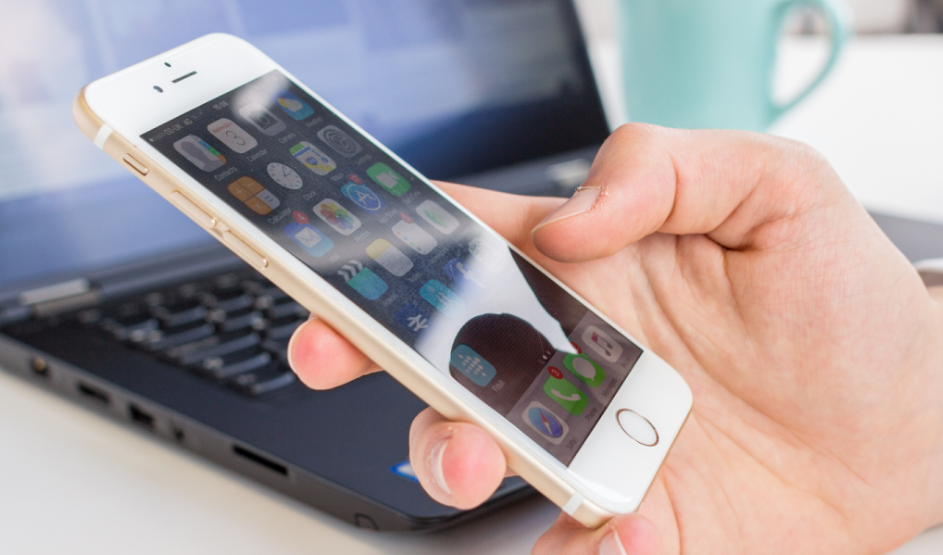 An Apple ID is required for each and every user of Apple products, regardless of how long they have been using Apple products or whether they have ever used Apple products at all, in order to access the complete features of the Apple ecosystem. Access to all of the various services that Apple offers, such as the iTunes Store, the App Store, and iCloud, requires the creation of an Apple ID on the part of the user. This article will assist you in creating an Apple ID on your iPhone and will lead you through the steps involved. So let's get started:
Read Also: How to Use "Facebook Live Video" on an iPhone/iPad
How to Create an Apple ID on an iPhone
1. Using your iPhone, navigate to the App Store.
2. To access your profile, navigate to the top-right corner of the screen and tap the circular silhouette that looks like you.
3. Select the Create a New Apple ID option.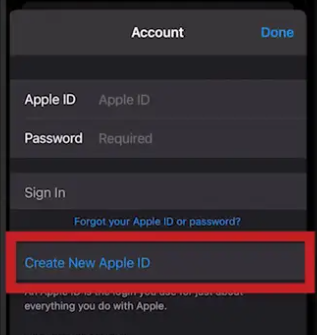 4. In the "Email" and "Password" fields, enter the email address and password that you want to use with your new Apple ID. In the field labeled "Verify," retype the password for security purposes. After that, tap the Next button.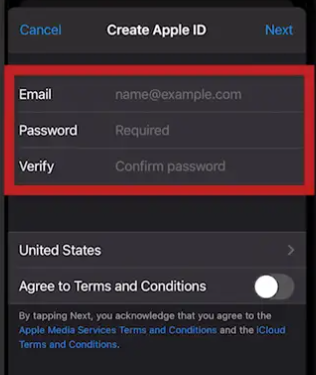 5. Tap the switch to indicate your acceptance of the terms and conditions after you have selected your country of origin.
6. In the top-right corner of the page, click the Next button.
7. Provide any additional pieces of personal information that are requested, if there are any.
8. Provide your credit card and billing information in the appropriate fields.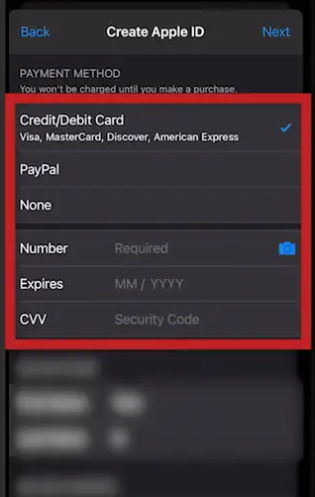 9. Using the prompts that have been provided, verify both your phone number and your email address.
10. Click the Continue button, and an Apple ID will be established for you.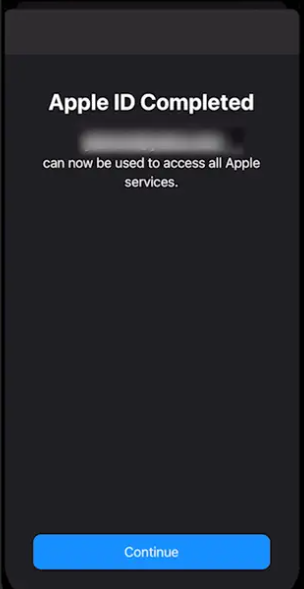 FAQs
Can I create Apple ID with Gmail?
You can create a new Apple ID by signing up with any of your current email addresses from services such as Gmail, Yahoo, Outlook, and so on. Apple makes this option available to its customers. An Apple ID can be created with any valid email address, such jenny.ny@gmail.com or markismyname@outlook.com, for instance.
Do I need to create an Apple ID for my iPhone?
Yes. You need to have an Apple ID in order to utilize any Apple product, such as a computer, a mobile device, or a streaming service like Apple Music or Apple TV+.
Do I need email to create Apple ID?
You are need to provide an email address in order to establish an Apple ID. This email address serves as both your Apple ID and the login you use whenever you sign in to any Apple service, such as Apple Music or iCloud. It is also the email address that can be used to contact your account.
Is Apple ID free of cost?
When you set up your device, you'll be prompted to create an Apple ID.
Tap Make a free Apple ID for yourself. Choose the day you were born and then input your name. To proceed, tap Next. Tap the option that reads "Use your current email address," or tap the one that reads "Get a free iCloud email address."
Why does iPhone need Apple ID?
When you sign in with your Apple ID, the information that you provide is used to enable Apple services such as iCloud Backup, which creates automatic backups of the data on your device in the event that you need to replace or restore it. It is possible that the serial number of your device will be used to assess your eligibility for certain service offers.