5 Multiplayer Games Where You Can Hangout with Your Friends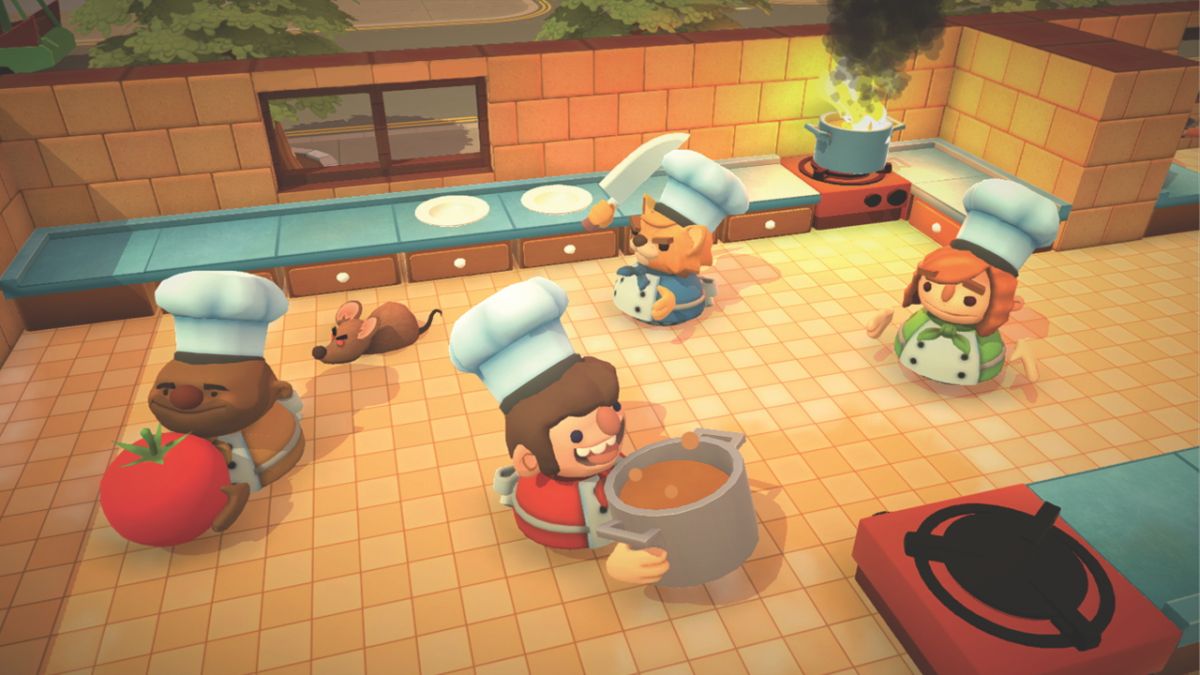 With the current situation of the world today, it can get stressful sometimes. While we can't see our friends, we need to get creative in the meantime. If you're tired of setting up Zoom meetings with your friends, why not hang out virtually in a game? Ready your devices and your internet connection because you'll never run out of games to play. Here are X games that you and your friends can enjoy while social distancing.
Animal Crossing
Animal Crossing is a cute life simulator game that is famous for Nintendo Switch users. It's so wholesome and you'll fall in love with the graphics. You can customize your character and your home, mingle with other villagers, and accomplish some daily tasks and goals. Unfortunately, you can only play this if you have a Switch. No worries! Check out these games like Animal Crossing that you can also play with your friends whether you are using a PC, macOS, or Android.
In Animal Crossing: New Horizons, you can do quite a handful of things with your friends. You can create a scavenger hunt, give each other tours of islands and homes, play competitive net-bonking, and more!
Among Us
Though it was created in 2018, Among Us gained massive popularity recently. Among Us is the best game if you want to test teamwork with your friends. The mechanics of the game is simple. The crewmates, which is you and your friends, should be able to identify who is the impostor in the group while maintaining the ship. Crewmates should accomplish their small tasks around the spaceship while making sure that they stay alive throughout the game.
On the other hand, the impostor's goal is to sabotage the other crewmates while they are doing their tasks. The impostor should be able to kill the majority of the crewmates, too. When a dead body is reported or someone calls for an emergency meeting, everyone on the game gets to debate and figure out who the impostor is. Overall, it is a fun game that involves betrayal, lies, alibis, and alliances! You may download the app in the Google Play Store, App Store, or play via the web.
Scrabble GO
Planning a board game night? Scrabble GO is the best platform for that! If you and your friends have a way with words, then this board game doesn't need that much introduction. Scrabble GO is the best app to get competitive with your friends and family. There are power-ups that you can use during the game that can help change the whole course of the match. You'll also see your rank, stat, and longest words. This new version has a lot of upgrades to make the games more interesting.
You can download the app via Google Play Store and App store.
Skribbl.io
Skribbl is another fun game where you can showcase your art skills. This is a Pictionary, but online! The other players must be able to guess the word or thing you are trying to draw. The game can only accommodate 12 players at a time when you create a private room. Each player gets to have their turn in drawing their chosen word. You only need to type in the word whenever you are guessing. There are no guest limits per game.
When it's your turn to draw, Skribbl will generate three words to choose from. There's also an option to kick out players in the game. No need to download any app to enjoy a good game of Skribbl! Just go to their web, create a private room, then share the link to your friends!
Quiplash: Jackbox Games
Time to know who is the wittiest among your friends with Quiplash! The game is a comedy party game where you and your friend are supposed to answer a bunch of random questions. The catch is everyone gets to vote who has the wittiest and funniest answer on each question. This can bring up a lot of nostalgia and inside jokes among your friends. The player with the most points wins!
To start playing the game, everyone must download Quiplash via Jackbox games on their device. You also need to set up a different call using an online video conference app, like Zoom or Google Meet, to communicate with the other players. Lastly, make sure that everyone has the Jackbox.tv room code to enter the game!
Get creative while social distancing! 
There you have it! If you and your friends are bored with the usual Zoom call meetings, chats, and movie nights, why not level up by virtually hanging out in a game. These are some of the games to choose from, depending on your mood. Most of these games are accessible, even without the need of downloading the game. Remember to have fun yet safe, especially these times!