Apex Legends Guide: How to make Best Use of "Mirage's" Tricks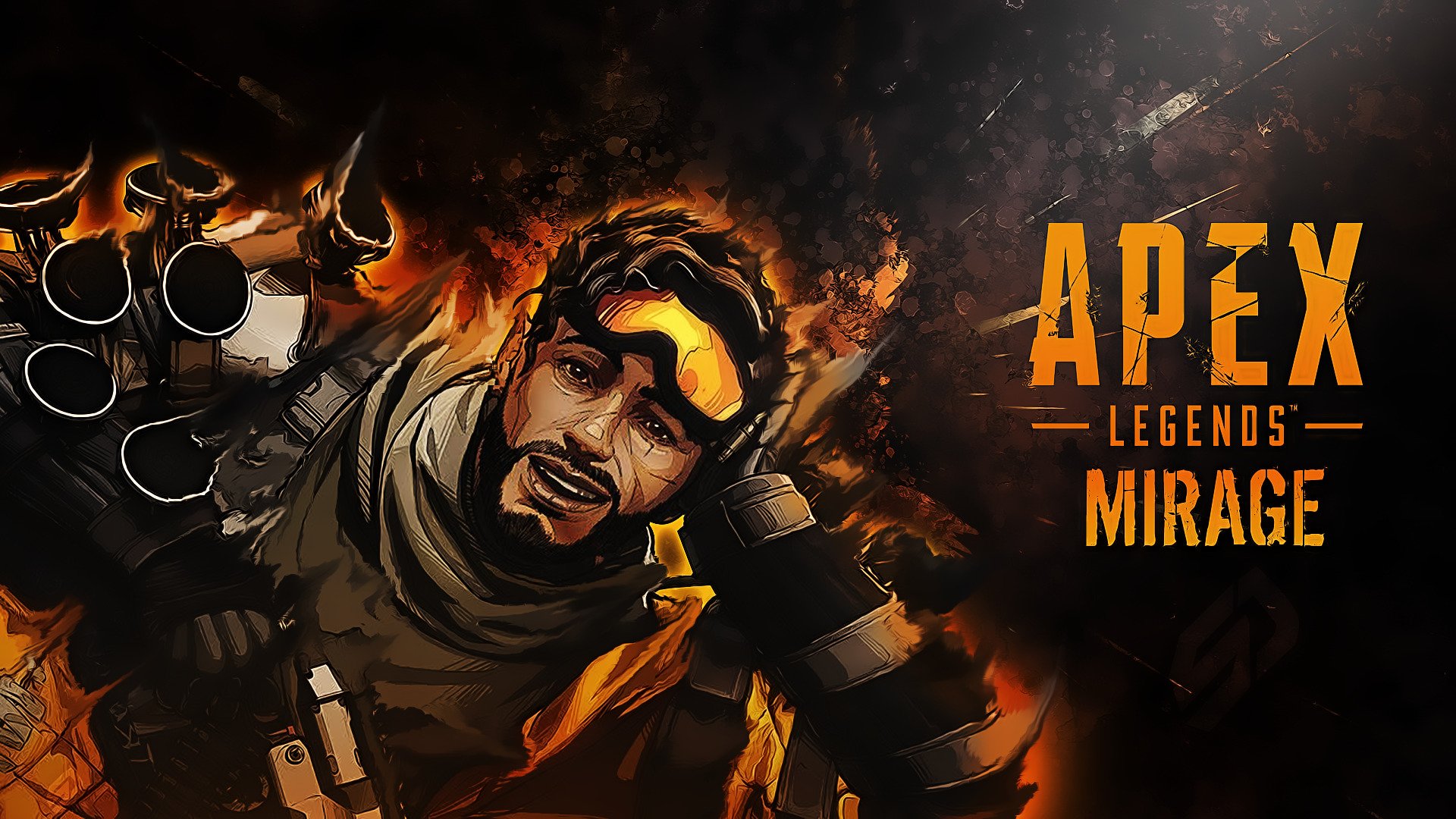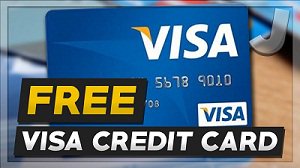 Popularity of Apex Legends is off the charts now a days with great number of new players starting the game every day. A major reason for its popularity is the count of characters that are featured in the game. Each with its own unique set of skills and specialties. Although basic genre of the game is first-person shooter but with each character having a special ULT, gameplay becomes much more fun. The only thing missing from "Titanfall" in this game would be gigantic robots. Still having a lot of specialists at your disposal with distinctive abilities, you must have the basic idea of how to make the best use of them. As the game will offer a number of encounters with enemy players using different heroes. You should know about their specialties and also about your character's strength so you can survive the fight.
Advertisement
This guide will tell you about some unique abilities of "Mirage" the Holographic Trickster. His abilities can confuse enemy players with tricks showing him as 2 players. This ability can give you big time advantage in confined situations. Some players might not find these abilities very useful at the start but as you learn to play with Mirage, he can become your permanent companion in Apex Legends.
Overview:
Mirage is commonly known as Holographic Trickster in the game. His character falls in one of two unlockable heroes of the game. You all probably know about the other one called: "Caustic". Mirage's abilities are perhaps second to none if used correctly. But many players avoid playing with him because of the character's simplicity. Yet Mirage can easily trick opponents by using his tactical ability known as Psyche Out. This ability will allow the hero to produce a clown from nowhere that will run in front of him and will deceive enemies into thinking him as of actual player. You can easily kill 2 or 3 players in close combat using this ability. As the enemy players will draw fire to the decoy, they will become vulnerable. Mirage's Psyche also uses AI to function in different environment. You may not want to use this ability when shooting straight at the enemy. Try to deploy the decoy in the situations where you are uncertain about the enemies in the area. You can also use this clown to help your teammates; providing them a shield against enemies (a clown who would take bullets for your squad). For new players, this trick might be difficult to get a grasp on. Following guide will show you how you can use this and other of Mirage's skills perfectly.
Related: Apex Legends AIMBOT
Abilities:
Passive Skill: Encore- When knocked out by enemies, Mirage will deploy a decoy automatically and will disappear for 5 seconds.
Gameplay: A fine ability of Mirage kicks in when you get knocked out by enemies. Instead of giving enemy the chance to finish you off, your hero will disappear from the ground for nearly 5 seconds. A decoy will take its place on the battlefield to trick enemies. This clown will not appear exactly as your hero but will also exhibit a false death animation, giving you enough time to crawl away from the hostile area.
Tactical Skill: Psyche Out- Deploy a decoy just like your hero to trick enemies.
Gameplay: Using the tactical ability will drop a clown of your hero in front of your character at the ground. He will run towards enemies to distract them. You can easily kill them while they are busy firing at your clown. Other than just distracting enemies, your decoy can also play mind games with enemies. For example, if you use this ability while being deployed, the decoy will look like another member of your team confusing the enemies.
ULT Skill: Vanishing Act- Your hero drops a team of clowns.
Gameplay: Mirage's Ultimate ability is a copy of Reaper's Psyche ability from Black Ops 3. It is basically a combination of Encore and Psyche Out abilities. Your character will disappear from the ground and will allow his holograms to confuse enemies. You can use this ability to great use by getting out of tight spots or killing a squad of enemies with quick firing. Best time to use this ability would be to provide an edge to your team when they are being pinned by enemy forces. But like every other super power, Vanishing Act has a loophole. With extreme focus, enemies could see your movement as your character will leave a silhouette and will be vulnerable to enemy fire during the ability time.
Mirage is more of a support player for his squad. He is perhaps not a tide changer during the match. You still get to pick and play with the weapon of your choice. So, no downfall there. And if you are willing to play patiently with your squad; Mirage can prove to be a really good addition in your team.
Apex Legends Update Version 1.14: Full Patch Notes For PS4, Xbox One and PC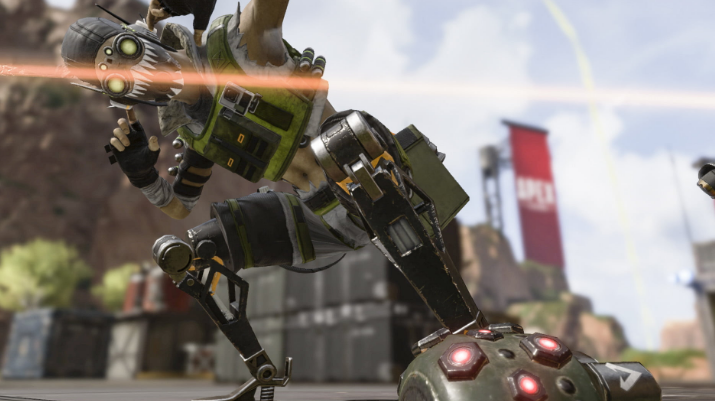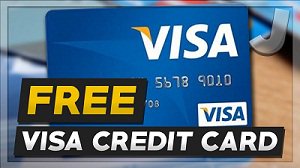 Pinnacle Legends Update Version 1.14:
When pinging a shut entryway, the player will presently say "shut entryway here".
Advertisement
At the point when a player demands a jump up, if the weapon just acknowledges one sort of bounce up, the player will call out that particular bounce up they are searching for. In the event that the firearm acknowledges numerous bounce ups, the player won't vocalize it yet all conceivable jump ups mentioned will appear in the obit feed.
Bend stars that are adhered to players should never again neglect to do harm when the piece of the player it is adhered to is converging another item.
Made visual enhancements to the Legends while in the Lobby and character select.
Added upgrades and clean to the Legend's liveliness while skydiving.
Improved skirmish hit identification on the float tank while it's moving.
Improved server and customer execution when discharging weapons, particularly for multi-shot weapons like shotguns and TripleTake.
Enormous entryways and Supply Bins would now be able to be utilized while seeing them from progressively outrageous edges.
Moderate Effects will presently moderate players similarly paying little respect to their controller settings.
Phantom's Heirloom will now more dependably demonstrate it is lightning visual.
Mend things will now more dependably demonstrate the right model when exchanging between various sorts.
General enhancements to improve framerate.
Fixed issue with geometry here and there glinting when seen from a long separation.
Demise Box irregularity hues are currently increasingly unmistakable from a separation.
"Send Friend Request" apparatus tip presently shows up when drifting over partners Banners while seeing the "Squad Eliminated" screen and "Squads" tab during a match.
Made it with the goal that your weapon won't play its preparing activity when you haul it out in the wake of skydiving.
Fixed issue with skydive proceeding to circle falling soundFX subsequent to landing.
The peak will never again swap from full screen to windowed mode consequently on the off chance that you move to concentrate on different applications while Apex is booting up.
Fixed issue with players seeing their Origin companions recorded as disconnected when they aren't.
Made upgrades to voice talk for PC.
Fixed issue where you could lose your Steam companions list in the wake of restarting Apex on PC.
Fixed issue where now and then players would get a dark screen during character select.
Included "Streak Hider" depiction to the Gold Barrel Stabilizer connection. It generally did this yet the data wasn't given well so we added it to the portrayal when investigating the connection.
BUG FIXES
Fixed a hit enlistment bug that could happen in the event that you discharged your weapon while being harmed by an adversary shotgun.
Fixed a bug where at times burden screens would not show up appropriately and players would incidentally observe the preparation map before stacking into a match.
Fixed issue with players not continually hearing chosen joke discourse when playing out a finisher or being executed.
Fixed issue with Apex not working effectively when SLI or Crossfire is empowered.
Fixed bug with the consumables wheels here and there seem clear.
Fixed bug where players would here and there stall out on the Battle Pass Level screen.
Fixed bug where The Unlock catch would be turned gray out when it shouldn't be when attempting to view rewards.
Fixed bug where players would some of the time be not able to leave the Battle Pass tab in the wake of choosing it from the Lobby.
Fixed an endeavor where players could hop while brought down.
Fixed issue where in some cases the customer would collide with the Dashboard when entering character select on Xbox One.
Fixed a bug where pinging a marksman stock in your stock would appear as "searching for Grip"
Fixed a bug that made players and plunders start sliding forever or propelling conflictingly onto Supply
Ship surfaces subsequent to doing scuffle assaults against the Supply Ship dividers.
Fixed bug that could make players move to an area under the guide when exchanging between players while spectating.
Fixed bug for situations where playing out a scuffle assault while assessing a thing would make the assault back off and not arrangement harm.
[X1 only] Fixed bug where players were not being remunerated "The Player" accomplishment in the wake of hitting level 50. On the off chance that you have achieved level 50 and not got it in the past, it should now be granted retroactively.
Fixed the bug that occasionally made Apex crash when connecting a PS4 controller to your PC while the game is dynamic.
Fixed bug that caused a "Beyond the field of play" cautioning and clock while riding the Supply Ship over specific territories of
Lords Canyon.
General enhancements to game steadiness identified with different content blunders.
Fixed bug where players wouldn't make development proof markers except if they were run.
Fixed bug where now and then vitality weapons wouldn't make 'weapon discharged' proof markers.
Apparition
Fixed bug where Wraith's jetpack promoters could at present be seen while staging.
Fixed issue where in some uncommon cases, playing out a Finisher while down player is entering a Wraith Portal.
Fixed an adventure that enabled players to put extra Dimensional Portals.
Octane
Fixed a bug that made throwable things skip off a bounce cushion without really contacting it.
Zenith Legends Update Version 1.14 Full Patch Notes PC PS4 Xbox One Full Details Here
Advancement OF BATTLE ROYAL
Hotshot your forces with the free base fight imperial game "Peak Legends" were warriors in the boondocks battle for distinction and riches.
Incredible warrior
An incredible legend with extraordinary characters, qualities and capacities seem in a steady progression.
Extreme unit
Pick your preferred legend, join one of a kind aptitudes with 3 players and completion the fight.
Vital fight imperial
Become acquainted with Legend's capacities, settle on vital choices in a moment, and utilize your friends' qualities to face through a wild conflict of 60 players.
Legend changes the fight
An apostate to the outcasts, the strays and the general population of the outcast… The entryway to Apex diversions is available to everybody. Discover what power every legend applies in your unit.
How to Install?
1. Snap-on "Download Game" catch.
2. Download "Pinnacle LEGENDS" Installer (Supports Resumable Downloads).
3. Open the Installer, Click Next and pick the catalog where to Install.
4. Give it A chance to download Full Version game in your predefined catalog.
5. Open the Game and Enjoy Playing.
In the event that you face any issue in Running "Peak LEGENDS" at that point please don't hesitate to remark down underneath, I will answer at the earliest opportunity.
Also Read:
Apex Legends Season 2 Launch Trailer, Release Date, Weapons and More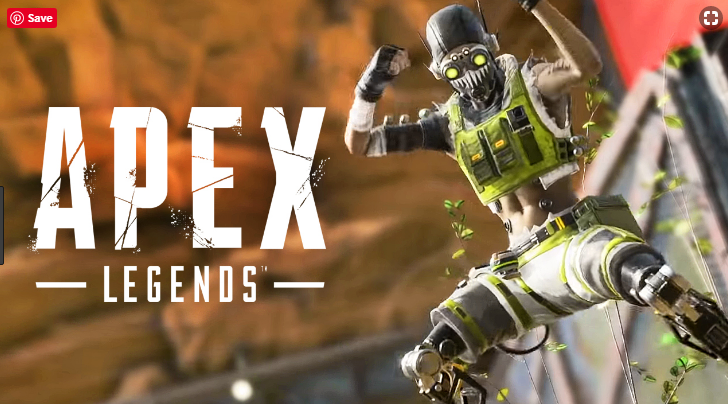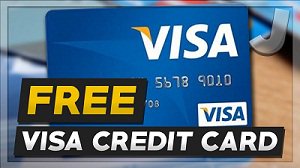 Apex Legends is an allowed to-play fight royale game created by Respawn Entertainment and distributed by Electronic Arts. The game turned out this year and keeping in mind that it had an astonishing begin, it's player check and perspectives, have been marginally declining. Presently the Apex Legends Season 2 Trailer has been spilled, and you can watch it here.
Advertisement
The game is precisely strong, and Respawn has completed a colossal activity in the specialized division and keeping in mind that fans have whined about the absence of substance, this trailer, and the up and coming season may fix that.
Apex Legends Season 2 Trailer Leaked
Look at the trailer underneath;
The trailer demonstrates a lot of guide changes, the most recent legend Wattson in real life, and a lot of new weapons and customization. We're eager to at last get our hands on the season, and see what it's about. The guide changes do look encouraging, and the more unfilled regions, feel increasingly point by point.
Apex Legends Season 2 Release Date
The season will dispatch on July 2, most likely at 1 p.m. Eastern.
The new season will include Natalie "Wattson" Paquette who uses the jolted wall to harm and moderate adversaries. The trailer should discharge at some point today, yet it's pleasant to see that it's released early, and it looks really great.
Both EA and Respawn have guaranteed huge amounts of a substance, and updates for the game and they intend to keep their game new with each new season. An assortment of substance, characters, and weapons will be included each season, and keeping in mind that this is the main second season, we trust that Apex Legend keeps up its walk.
While Fortnite is as yet the top Battle Royale game on different stages, and PUBG has predominance in versatile, Apex Legends has an agreeable spot, someplace in the middle of, and it needs to keep up that to stay important. Is it accurate to say that you are amped up for the up and coming season? Tell us in the remarks beneath and share your contemplations.
Also Read:
Next Update 'Apex Legends' Features to get from 'Fortnite' Epic Game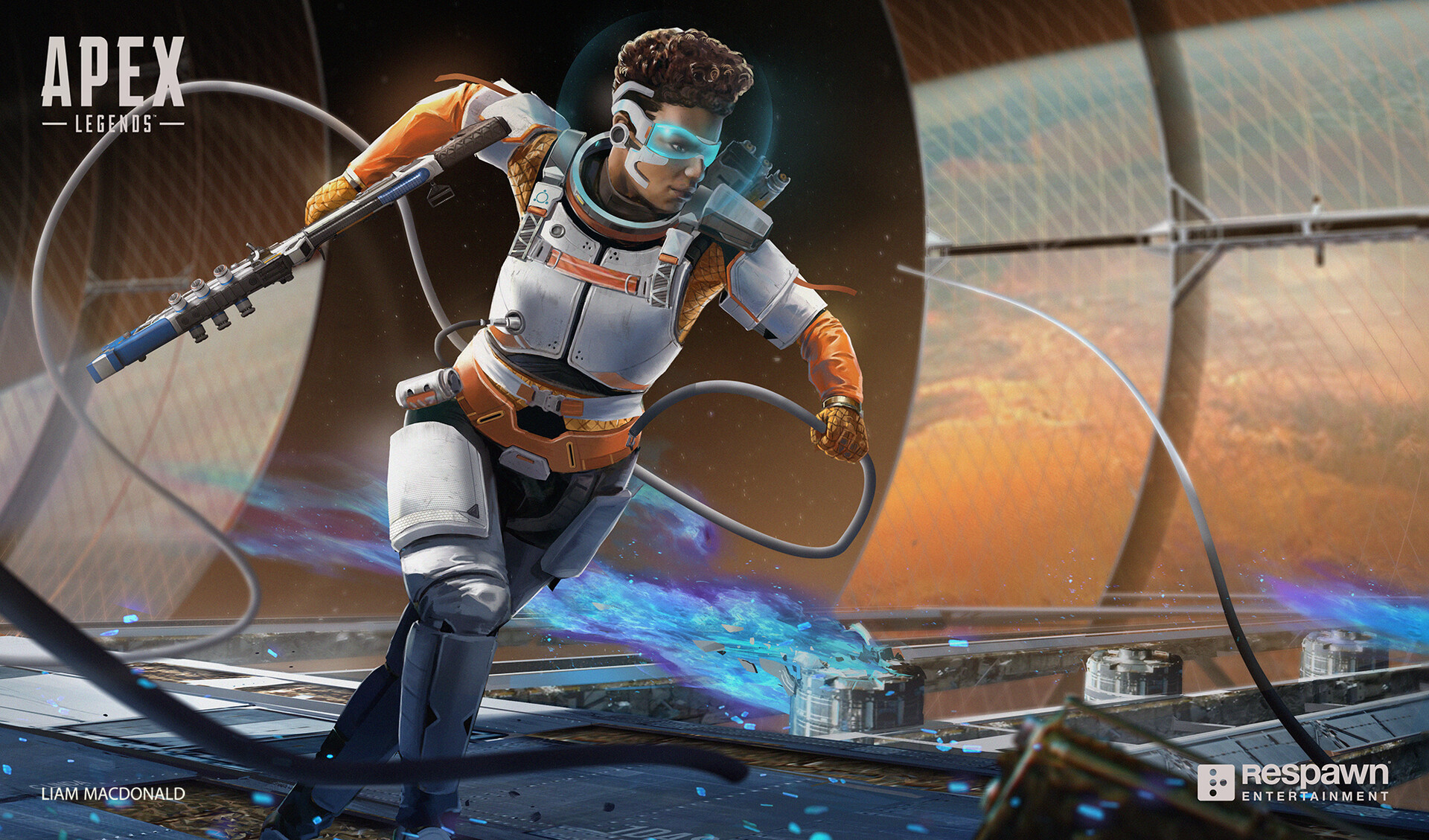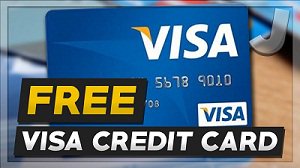 As though officially existing war recreations were insufficient, the section of the mythical beast called Apex Legends has blended the universe of computer games. Apex Legends is a free diversion accessible on PS4, Xbox One, and PC.
Advertisement
The fame of this superhuman of the gaming scene is expanding more than ever. Around 50 million individuals downloaded it upon its discharge. The ascent if this then has additionally influenced the prominence of different amusements. It is accounted for that following a month of the arrival of Apex Legends, Respawn Entertainment's fight royale diversion backed off.
Apex Legends continued working great until a couple of glitches were accounted for in the diversion. Evidently, the issues with the amusement have been settled yet without any result. As new glitches are coming to frequent the creators on and off. It is trusted that the ruin in the notoriety of Apex Legends is because of an absence of custom amusements.
Apex Legends and custom recreations
A large number of fans the world over including proficient players need Respawn to add custom amusements to its fight royale diversion. This is on the grounds that Fortnite offers custom campaigns for players to rehearse against top-level ability.
As indicated by Michael "Cover" Grzesiak (mainstream jerk streamer), Apex Legends is probably going to present custom halls in the coming updates. "When they add the capacity to make custom recreations, in the long run, we'll be playing each other in competitions,"
Apex Legends to present customizations
To win the war of amazingness, the diversion should satisfy the necessities of the players in the forthcoming updates without a doubt. Fortnite as of now offers custom gaming choices to its players. So if Respawn too needs to hold the ground solidly, it should present some intriguing custom gaming alternatives.
Also Read: