It's Here People – Jump Force – Characters and their Specials Trailer | PS4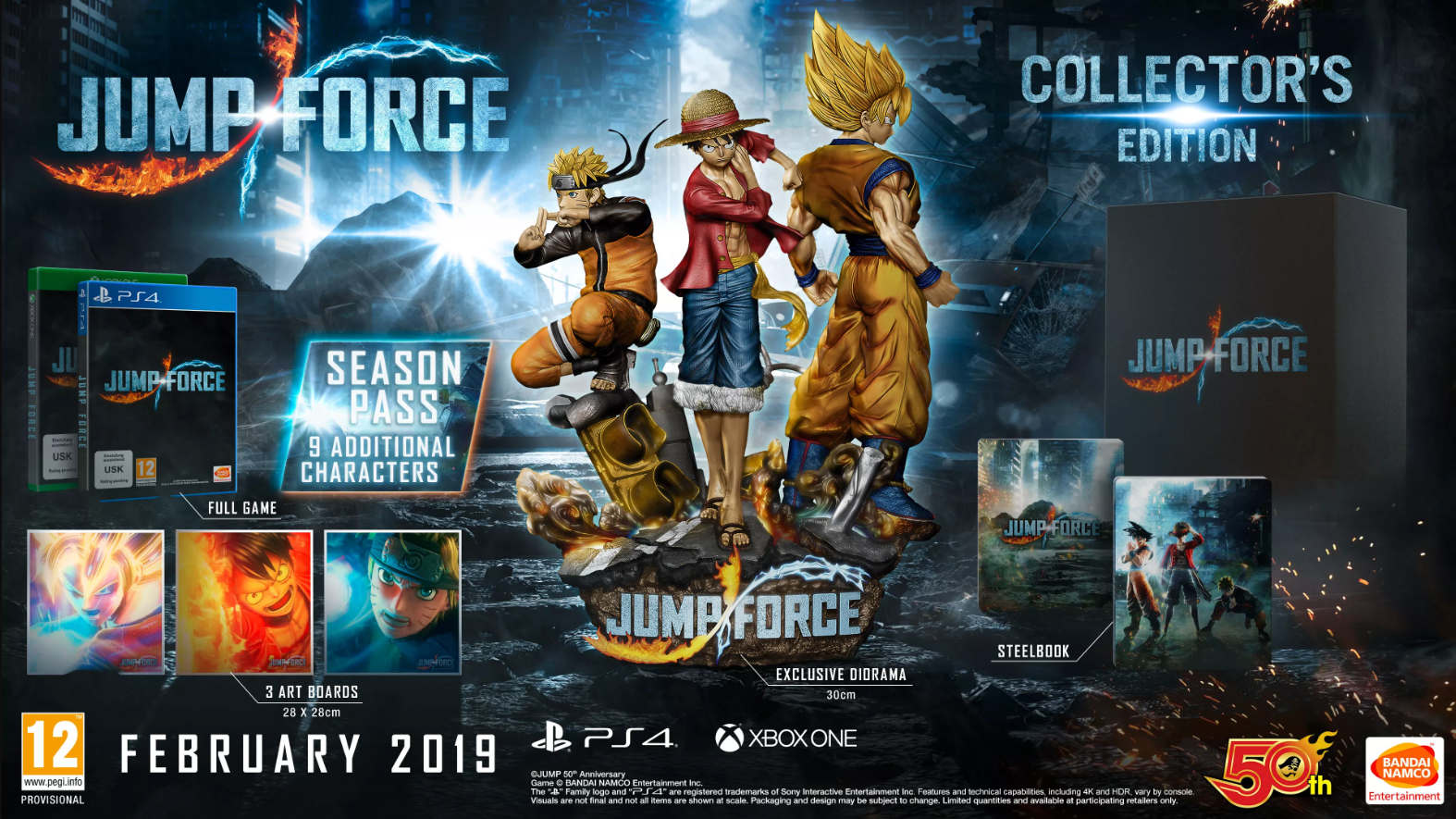 Man-alive that is a massive roster. And not just a lot of characters to play with, but some of the most beloved characters taken straight from the Manga/ anime series loved around the world for over a decade and more.
The newly released video of Jump Force for PS4, shows all the characters and the list below even mentions the ones coming soon or will be added shortly.
Here are some of the animes that Jump Force is covering in terms of characters:
Black Clover
Asta
Bleach
Ichigo Kurosaki
Rukia Kuchiki
Renji Abarai
Sōsuke Aizen
Boruto: Naruto Next Generations
Boruto Uzumaki
City Hunter
Ryo Saeba
Dragon Ball
Son Goku
Vegeta
Trunks
Piccolo
Frieza
Cell
Dragon Quest: The Adventure of Dai
Dai
Fist of the North Star
Kenshiro
Hunter × Hunter
Gon Freecss
Killua Zoldyck
Kurapika
Hisoka Morow
JoJo's Bizarre Adventure
Jotaro Kujo
Dio Brando
My Hero Academia
Izuku "Deku" Midoriya
Naruto
Naruto Uzumaki
Sasuke Uchiha
Kakashi Hatake
Gaara
Kaguya Ōtsutsuki
One Piece
Monkey D. Luffy
Roronoa Zoro
Sanji
Sabo
Boa Hancock
Blackbeard
Rurouni Kenshin
Himura Kenshin
Shishio Makoto
Saint Seiya
Pegasus Seiya
Dragon Shiryū
Yu-Gi-Oh!
Yugi Muto/Yami Yugi
Yu Yu Hakusho
Yusuke Urameshi
Younger Toguro
Death Note
Light Yagami
Ryuk
Original Jump Force characters
Navigator
Prometheus/"Director Glover"
Galena
Kane
Now this is a long long list of characters and I have to say that I am so excited because I don't see a single name here that I don't know about.