Best Gaming Mouse For 2021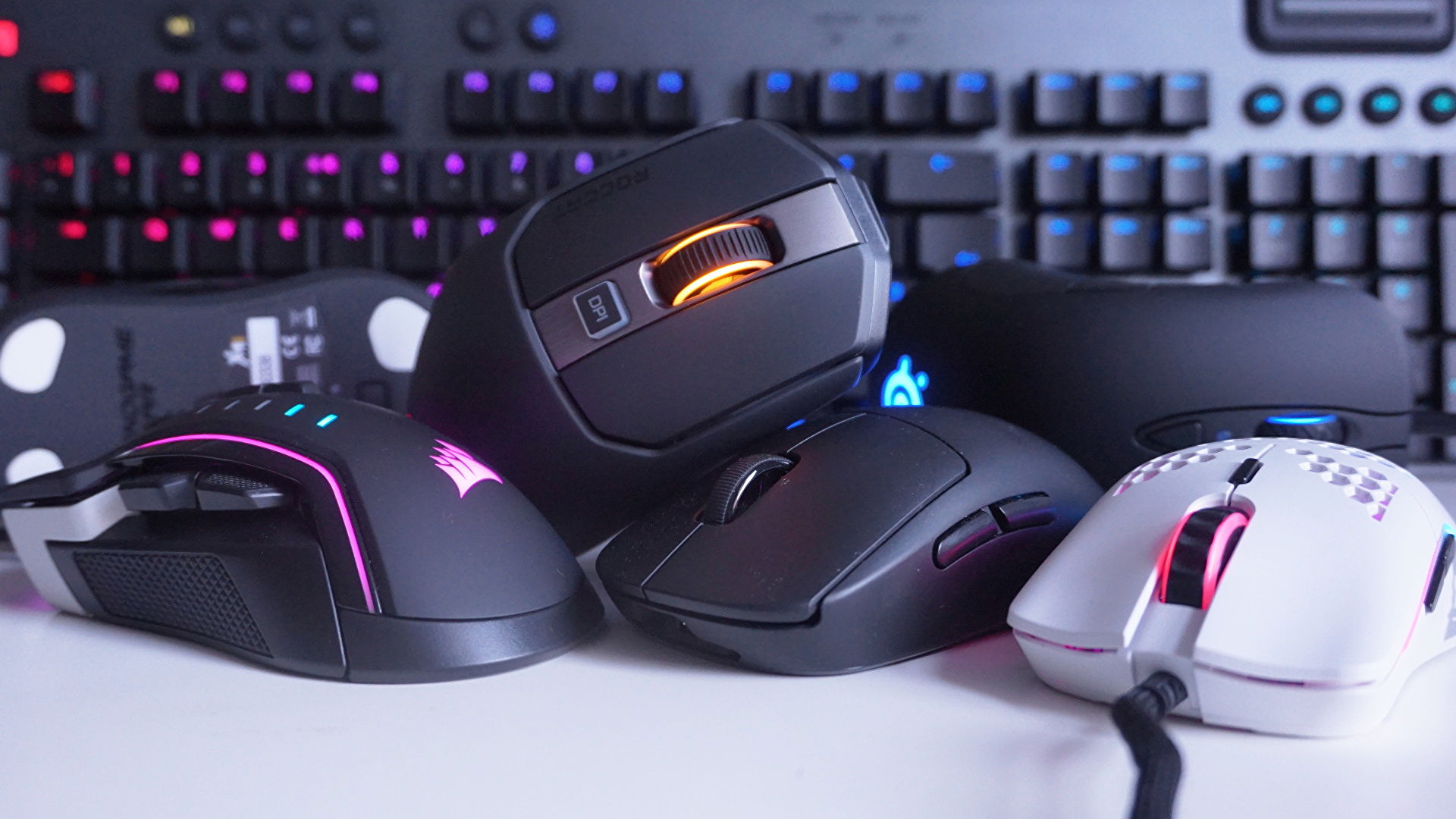 Attention gamers! We know you are in search of the Best Gaming Mouse to conquer your battles in the world of gaming. Each mouse you see would claim to be the best but, we know all of them are not. Do not worry we have bought an end to your search. We are here with the most amazing range of Best Drag Clicking Mouse. So, let's hop onto the topic without any further exaggeration.
7 Best gaming mouse
Redragon M602 – the all-time best gaming mouse
Product features:
RGB spectrum
Seven backlight modes
Griffin programable
Available in white and black
For Windows PC with USB ports
Ergonomic mouse
Seven programmable buttons
Optical movement detection technology
Total 8 buttons
Weighs 3.5 ounces
7200 DPI
Redragon presents the best gaming mouse suitable for PCs with USB ports. The exquisite looks already would fascinate you and add a cherished look to your computer. It is user adjustable and can go up to 7200DPI with 10G acceleration. A gold-plated USB connector is also provided for a smooth experience.
Pros:
Smooth run
Anti-skid scrolling wheel
Durable
Comes with a user manual
User-adjustable
Precise
Light-weighted
Best gaming mouse for consistent users
Cons:
Right side finger rest might disturb
You have to install their software to let it keep running between the modes.
The top is a bit slippery
Logitech G502 – high performance wired gaming mouse
Product features:
Wired connection
On-board memory
25K sensor
25600 DPI
11 programmable buttons
Dual-mode scroll wheel
Left and right tilt
G-shift button
Optical movement detection technology
8M light sync RGB
Weighs 4.3 ounces
We believe Logitech G502 is the top best gaming mouse in the market. The package includes a mouse, wireless receiver, and a guide to a quick start. The mouse can be connected using a USB port and works very smoothly to avoid any disturbance while you play or work. Using the 25K HERO sensor is an elite experience. Its looks are already unique plus it has 11 customized buttons with LED lighting to make it more fascinating.
Pros:
Adjustable DPI
Easy and steady connection
Adjustable weight system
Best laser
Refreshed sensor
Super accurate
Elite look
Cons:
The croll wheel moves freely after a bit of usage
Buttons are not durable
Razer – hyper-speed gaming mouse
Product features:
Wireless
11 programmable buttons
Mouse with charging dock
20K DPI optical sensor
100hr battery
Classic black
Ultra-fast
Razer focus
On-board DPI storage
If you have a good budget, it is the best gaming mouse to spend on. The wireless feature gets you rid of the disturbance by the wire. We believe it works very smoothly and super-fast so you face any distortion. Although it does not have a wire but has a 100hr battery life so you do not lose it in the middle of the game. The 11 programmable buttons and classic black color with LED lighting features provide an exclusive look to your gameplay.
Pros:
Smooth
Accurate
Fast
Long battery life
Precise
Customized controlling
Sturdy
Three times faster mechanical actuation
Cons:
A little bit heavy
Does not stay for long
User needs to install their software to recover profiles
UtechSmart Venus Pro – the ultimate best gaming mouse
Product features:
Wireless/wired
16000 DPI
16 programmable buttons
70 hours battery life
16M Chroma RGB lighting
Ergonomic design
4 GZH wireless transmission technology
10-meter reception boundary
1000HZ polling rate
4 programmable RGB lighting modes
LED lighting
Optical movement detection technology
Pixart sensor
Windows 10 operating system
The list of features would have already made you consider this the best gaming mouse but let us further let you know. This mouse has 16 programming buttons and can be used both with and without wire. The extreme design excites us all but, the 16 million colors LED light and four programmable RGB lighting modes are the plus points to its looks which would upgrade it to the peak. The smooth movement and extra accuracy are probably the most wanting feature in it.
Pros:
Dual-mode (both wired and wireless)
Precise
Accurate
Smooth
Powerful actuation
The best gaming mouse for gamers as well as designers
Durable
Lifetime product care
Light-weighted
Plenty of features for the cost
Cons:
Some buttons are randomly triggered
You cannot assign the buttons
You will need to install their software
SteelSeries Rival 3 gaming mouse
Product features:
8500 CPI
Prism RGB lighting
Advance tracking
60 million clicks mechanical switches
Optical movement detection technology
6 programming buttons
USB port required for connectivity
Weighs 2.7 ounces (without cable)
Ergonomic right-handed grip styles
Optical gaming sensor
For PCs
Up to 2400 DPI
Black
The steel series has brought to us the best gaming mouse which comes in both varieties, wired and wireless. We believe its outstanding look and premium quality build make it a perfect choice for gamers. The light-weighted mouse is to be connected to your PC with a USB port. The ergonomic grip style gives you a comfortable and precise gaming experience in your gameplay. The 6 programming buttons are quite a plus feature to its all-over manufacturing. It is smooth, accurate, and worth the cost.
Pros:
Ultra-accurate
Super smooth
Light-weighted but does not feel hollow
One-to-one tracking
Comfortable
Precise
Comes with a user guide
Upgraded features
Cons:
Thumb buttons feel a bit uncomfortable for left-handed gamers
Might not prove to be durable in some cases
Glorious PC Gaming Race – best gaming mouse for PC, PS, and XBOX
Product features:
Wireless feel
Matte white/glossy black/glossy white
USB port required for connection
For PC, XBOX, PlayStation, and MAC
RGB gaming mouse
For large and medium-sized hands
Weighs 2.36 ounces
Up to 12000 DPI
20-million mechanical clicks
180-days replacement guarantee
2-year warranty
6 programming buttons
The glorious gaming PC race has introduced its best gaming mouse to us. The exclusive features of this mouse are a must-have for every gaming mouse which claims to be the best. The mouse has an exclusive look with extra features like six programming buttons, compatibility with multiple devices, and up to 12000 DPI. Moving on to its accuracy, steady movement, and comfortable feel what we would say is, it is perfect. Although it is a bit costly it is worth each cent.
Pros:
Light-weighted
Steady
Glides smoothly
Accurate
Ideal design
The ascended cord gives it a wireless feel
2-year protection
Cons:
Their software needs to be installed for advanced adjustments
Flimsy
Quality is great but loses its new-like feel as it is used more and more
Software is a bit difficult to work with
BENGOO KM-1 – Wireless gaming mouse
Product features:
4G wireless technology
Honeycomb shell design
Adjustable DPI up to 3200
Requires USB port for connectivity
Compatible with tablets, PCs, MAC, Laptops
6 programming buttons
Can work from distance up to 10 meters
Built-in LED lights
Braided cable
Ergonomic design
Coming up with last but not the least device which we have shortlisted. It has bought itself to the list of the best gaming mouse. The exclusive features include high-quality/premium built and structure, compatibility with multiple devices, and six programming buttons. The quick and responsive mouse has all those qualities a gamer would look for in one.
Pros:
Can be used many for purposes other than gaming
Light-weight
Smooth and accurate
Adjustable DPI
Universal compatibility
Durable strength
No interference or delays while using the wireless receiver
Cons:
The cursor moves down vertically creating accuracy issues when the mouse is flicked
Too much drag
Low-quality sensor
Are you still not able to identify what key points to look for in the best gaming mouse? Do not panic or get frustrated because we have combined a list of things for you to consider when looking for the best gaming mouse.
Sensor
The sensor plays a vital role in a mouse thus, it needs to be of high quality and upgraded technology. Commonly, there are optical or laser sensors these days in the mouses. The type of sensor determines how the mouse will work. A laser sensor can work on any surface type and the same goes with the optical one as it does not suffer any acceleration issues.
DPI Range
The mouse sensitivity is measured with DPI (dots per linear inch). Get yourself a mouse that has a higher DPI as it has more sensitivity and the pointing speed is faster as the DPI is higher. Usually, 800 DPI or below does fine for random users but, when it comes to gamers or designers, the higher the DPI the better it is. The best gaming mouse would at least be above 800 DPI.
Programming buttons
The more the programming buttons the more is the functioning better of the mouse. Bring into consideration only those mouses which have at least six programming buttons. They eliminate the need of memorizing difficult hotkeys for gaming, instead, everything is bought to ease with those buttons. Usually, there are a minimum of six and a maximum of 11 programming buttons in the mice these days.
Wired or wireless
When you bring a mouse into consideration, do note if it is wired or wireless. Several mice have light-weighted wires that almost give you the wireless feel but, many of them are wireless. Wireless ones do good but the working might not be as it was. They might become slower with receiving information and pointing or get an issue with the cursor.
Weight of the mouse
You might be thinking that why are we talking about the weight when it is not to be carried? Although mice are not to be carried, they need to be light in weight so it does not make you uncomfortable while you move your hand around. Those mice which are of moderate weight and feel hollow but are not, are the best type to be purchased.
Preciseness
You need to closely pay attention to all the minor features so you can pick the best gaming mouse for your gameplay. The mouse needs to be precise enough to fit your hand so you do not lose control while playing. The bigger the mouse the more it will cause discomfort to your hand and you would not be consistently able to use it for long period.
Battery life
If you have decided to buy a wireless gaming mouse, it is necessary to read about its battery life. They might put a very long battery life but it is possible in many cases that the mouse would not even run half of that. The best place to read about the battery life would be nowhere but the reviews. The reviews would be authentic and would provide you with better information than anywhere.
Smoothness and accuracy
The acceleration of a mouse is very important. It needs to be steady and smooth. The gliding should be good enough but make sure it is not flimsy. If it turns out to be flimsy it will move out of your hands continuously and cause disturbance in your all-over performance.
Here is a comparison table for you to easily compare the products we enlisted for you.
Features

Products

DPI
Wired or wireless
weight
Programming

buttons

Movement detection technology
Redragon M602
7200
wired
3.5 ounces
8 buttons
Optical
LOGITECH G502
25600
wired
4.3 ounces
11 buttons
Optical
Razer
20000
wireless
12.8 ounces
11 buttons
Optical
UtechSmart Venus pro
16000
wireless
6 ounces
16 buttons
Optical
SteelSeries

Rival 3

2500
wired
2.72 ounces
6 buttons
Optical
Glorious PC Gaming Race
12000
wired
2.36 ounces
6 buttons
Optical
BENGOO KM-1
3200
wireless
4.6 ounces
6 buttons
Optical
Now coming to the end, you would be easily able to figure out the best gaming mouse to enhance your gaming experiences. The products enlisted were especially searched to bring ease to you. We hope that now you would be able to select the best gaming mouse and be careful with the things you need to consider before you purchase the product especially, if an electronic product. We wish you all gamers a very happy gaming experience!