What are the best places to see in Belarus? 
Belarus is officially famous as the Republic of Belarus. Belarus is the thirteenth-largest and twentieth-most populous country in Europe. Area of 207,600 square kilometers and 9.3 million people. The country has a division into seven administrative regions. The capital and largest city are Minsk. You might want to make a bucket list now of the best places to see in Belarus.
Expect lush foliage and attractive countryside, as well as a plethora of native species, including rare European bison. Because over 40% of the country is in the forest. In Belarus, there are various forts and castles to visit. And the lively capital city of Minsk, where you can stay up with the more modern side of things.
The best places to see in Belarus: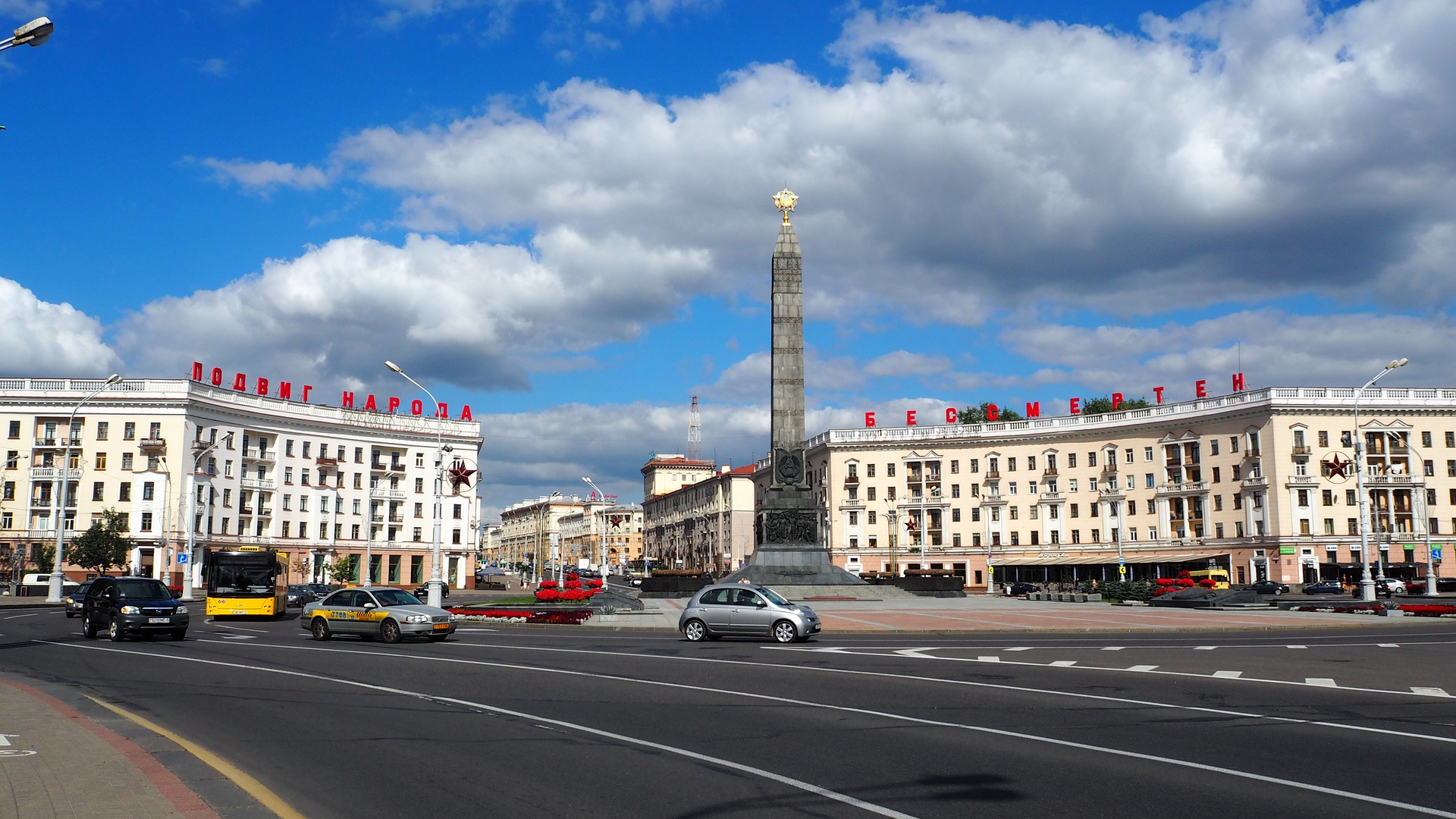 As Belarus' capital city, it has a lot to offer visitors. The major city includes historical buildings, cemeteries, museums, parks, theaters, churches, and a lot more to explore. Take a trip through Independence Square, which, at 7 hectares, is one of Europe's largest public squares. It is ideal for a nighttime promenade to admire the beautiful water fountains and dancing lights—the best places to see in Belarus.
Independence Avenue, which is the city's major thoroughfare and features cafes, restaurants, and shopping malls. As well as clubs and music events, which you cannot miss. Minsk is famous for its parks and gardens. So, don't miss a visit to Gorky Central Children's Park. It has carnival attractions and an observation wheel with panoramic views of the city. 
At the National History Museum, learn about Belarusian history, or visit the National Art Museum to see the country's cultural highlights.
The Bratslav lakes are famous for their uniqueness. It comprises 30 lakes in total with a pine forest. The special of this area is its biodiversity. The stones left behind by the glacier, some of which can weigh up to 40 tonnes. You can also see them here. Due to their size and shape, the most famous of these boulders are Devil's Footprint and Cow's Stone.
The badger, lynx, brown bear, and swan are among the rare species to whom this area is home. The swan was nearly extinct in this area until travelers saw them in Braslav lakes. Braslav's lakes are teeming with a variety of fish. There is plenty of pike perch, bream, whitebait, tench, and whitefish that you can find here. Boar, roe deer, squirrel, brown and white hare, fox, raccoon, wolf, marten, otter, and mink are also common. How can it not be one of the best places to see in Belarus.
Belovezhskaya Pushcha National Park
The park is famous for its historic oak trees that date back over 500 years. There are around 1000 species of trees and flowers here in total, like, old ash, pine, silver fir, rare grass plants. Belovezhskaya Pushcha National Park has a zoo, library, and museum, as well as supporting wood processing, handicrafts, and other local industries.
The park is specifically popular for its beautiful landscapes and diverse flora and fauna. Including the European Bison, which is one of the few sites in the world where these magnificent animals are in their natural habitat. In addition to bison, the park contains semi-wild horses famous as Konik, wild boar, and Eurasian elk. If you visit during the winter, there is a holiday museum in the park that showcases the Belarusian version of Santa Claus. And is sure to be popular with the kids.
Mir Castle is one of Europe's most stunning castles due to its successful blend of Gothic, Baroque, and Renaissance design. That makes it worth the list of best places to see in Belarus. Mir Castle, located in the Grodno region and dating from the 16th century, is one of Belarus' most popular tourist destinations. 
This massive architectural marvel has a surrounding of fortress walls in the Baroque, Gothic, and Renaissance periods. Visitors to the castle can take a stroll through the beautiful Italian-style floral gardens. As well as the property's large artificial lake. It gives a breathtaking view of some of Belarus' best architecture. Although it was heavily damaged by cannon fire in the past. Furthermore, it has got its restoration now to its former beauty. Mir Castle is now open to the public in December 2010 after extensive restoration work.
The Mir Castle Complex, on the other hand, is still undergoing renovations. The Italian Renaissance Park, the English Park, and the pond are going through repair. And the Svyatopolk-Mirsky Castle will be soon in a full restoration. In 2013, the restoration of this historic property was finished. 
Brest Hero Fortress Memorial Complex:
Brest Fortress is one of the best places to see in Belarus and the city's largest tourist attraction. At the end of the war, the stronghold did not get restoration. But instead became a memorial to the horrific and heroic events. 
The entrance to the stronghold has a marking with a massive star carved out of concrete. As you approach the Fortress's heart, you'll come upon "Thirst," a massive statue showing an injured soldier attempting to draw water from the river. The memorial honors the bravery of the Fortress's last defenders, who defended it for days without food or water.
The Square of Ceremonies, which leads to the Museum of the Defence of Brest Fortress and the remnants of the White Palace, is the focal point of the memorial. The Bayonet Obelisk, which stands 100 meters tall and has a connection to the main Courage monument. By three rows of tombstones, you can see it from everywhere in the citadel. Only 216 of the 850 defenders killed here have been identified. Many other sites are there that make your experience such real as you are right now facing that war. The renowned Kholmsky Gate, with its bullet-riddled walls, is located further within the Fortress. 
Between the rivers, Pripyat, Stviga, and Ubort are Pripyatsky, one of Belarus' four national parks. A total of 190,000 hectares have been given special protection, with more than a third designated as a wildlife reserve. The valley of the Pripyat River's middle stretch is home to a unique physical and historical cultural region in Belarus' south.
The immense swamps, wide inundated areas, oak woods, and broad-leaved forests that make up the Belarusian Amazon territory are home to pristine natural systems with diverse flora and fauna. The Pripyat Polesie area is Europe's lungs, as it contains the continent's greatest complex of forests and marshes, which produce the most oxygen.
Wild nature enthusiasts flock there for thrilling photo safaris because they can witness a staggering number of animals in their natural habitat. The park is home to 51 different mammal species, including wild boar, deer, elk, doe, hare, fox, muskrat, raccoon dog, and beaver. European bison, European mink, European lynx, badger, garden dormouse, common dormouse, and hazel dormouse are among the rare species.
Pripyatsky National Park is recognized as an important ornithological area on a global scale. It is home to 256 different bird species.
Lida Castle, famous for being built on sand, has survived seven centuries of conflicts and occupations of the surrounding country. Moreover, Lida Castle is a year-round tourist destination that attracts thousands of people each year.
This Belarus castle hosts knights' tournaments regularly during the summer. In the winter, the castle's inner yard, which measures 80m by 80m, is transformed into an ice rink. You will enjoy the Lida castle. It is very beautifully constructed. 
The Church of Saint Joseph, a functional church built in the 18th century and readily recognized due to the dome that crowns the main edifice, is well worth seeing in Lida. In Lida, there is also a substantial Jewish community, and visitors will find a plethora of Jewish cafés and businesses, as well as a Jewish memorial stone commemorating WWII victims.
Polotsk is one of Belarus' most beautiful towns, with a picturesque riverbank setting on the Western Dvina. Potolsk is brimming with historical structures and monuments. 
The Cathedral of Saint Sophia, which comes from the medieval period and has been renovated in the Baroque style over the years, is one of the city's most notable cultural museums. The Museum of Traditional Weaving is a must-see for anybody interested in Belarus' thriving textile sector. 
The following are some other fascinating places to see in the town:
Boris' Stone

Red Bridge over the river Polota

Museum of Belarusian Typography

Museum of Regional History and Culture

Saint Ephrosinia Convent 

Epiphany Monastery 

Monument to the 23 Guardsmen
The church was built according to Byzantine temple architecture traditions. It has no direct counterparts in either Old Russian or Balkan architecture.
The Kolozha Church is a six-column triapsidal temple with a pre-altar area. Because of the vast number of ceramic vase-like indentations built into the walls of the Kolozha Church, it is distinctive. This architectural feature enhances the temple's acoustics.
The Kolozha Church is also known for its big polished stones and multicolor cross-shaped majolica tiles that adorn the walls. Unique murals once adorned the inside of the Kolozha Church, with pieces discovered in the 1970s on the arch over the altar and niches.
Reasons to visit Belarus: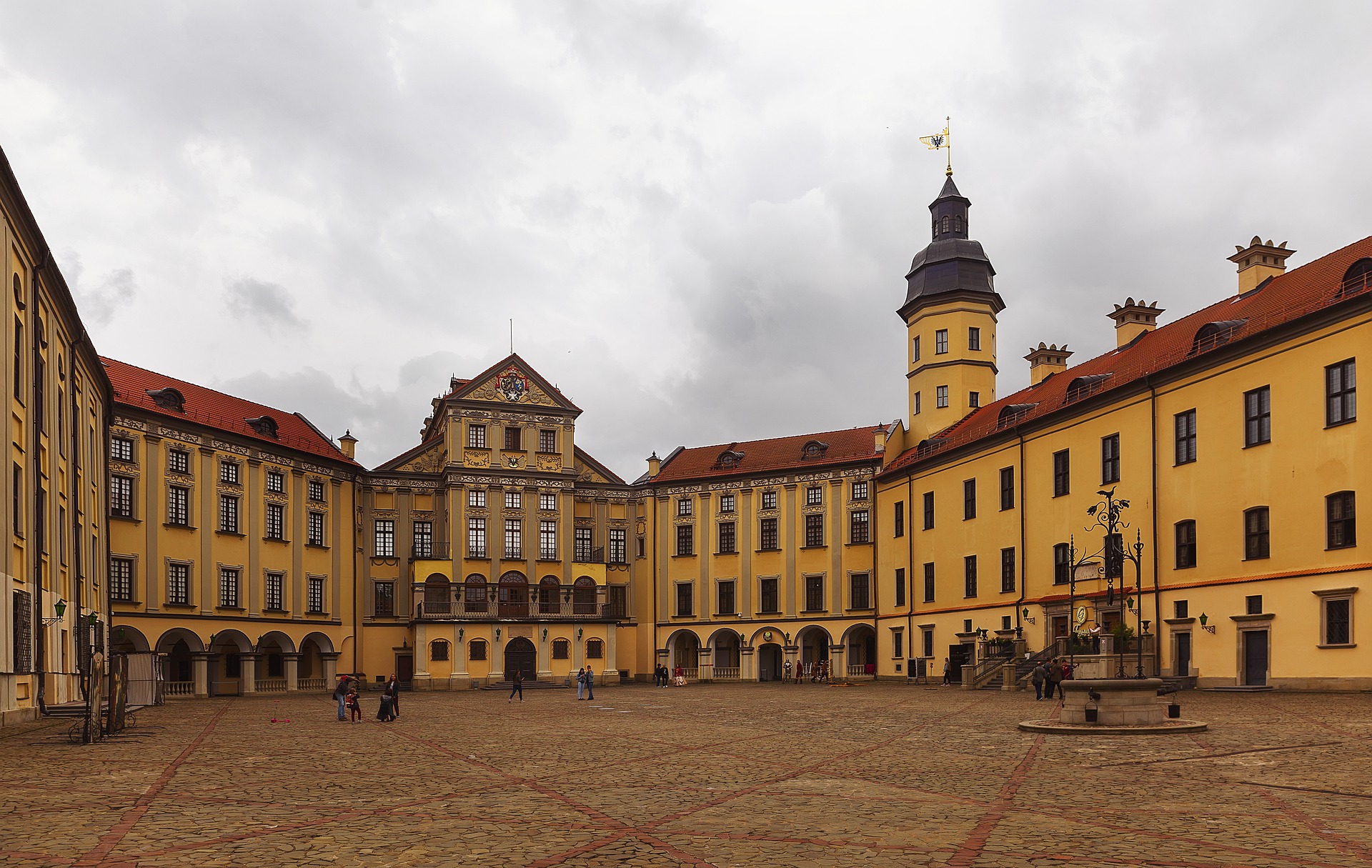 Nature has become a popular motivation for people to visit Belarus. Many farmhouses built by rivers and lakes are built to stay as close to nature as possible. National parks cover a large portion of the forest's land area. 

The Bialowieza woodland, which lies on the Polish border, is the most notable. It is Europe's largest forest, and it is home to Europe's largest mammal. That makes it one of the

best places to see in Belarus

.

The Belarusian national song begins with the words "We, Belarusians, peaceful people." It is an important aspect of the national identity. However, because Belarus was historically placed between two of the world's largest states, the Belarusian people had to battle to depart in peace.

Following the country's independence in 1991, the government, several companies, and individuals worked tirelessly to restore numerous Belarusian castles and ancient structures.

Lubcha castle was totally rebuilt with the help of volunteers, whilst the restoration of Puslovskys palace was completed in 2018 with the support of various means and sources. No doubt it is one of the

best places to see in Belarus

.

Belarus is getting more modernized by the day, and the old towns of the country's main cities are being restored to their glory. At the same time, important avenues, parks, and residential neighborhoods retain their Soviet-era appearance. Visiting Belarus becomes much more exciting as a result of this blend.
Most popular Belarus food: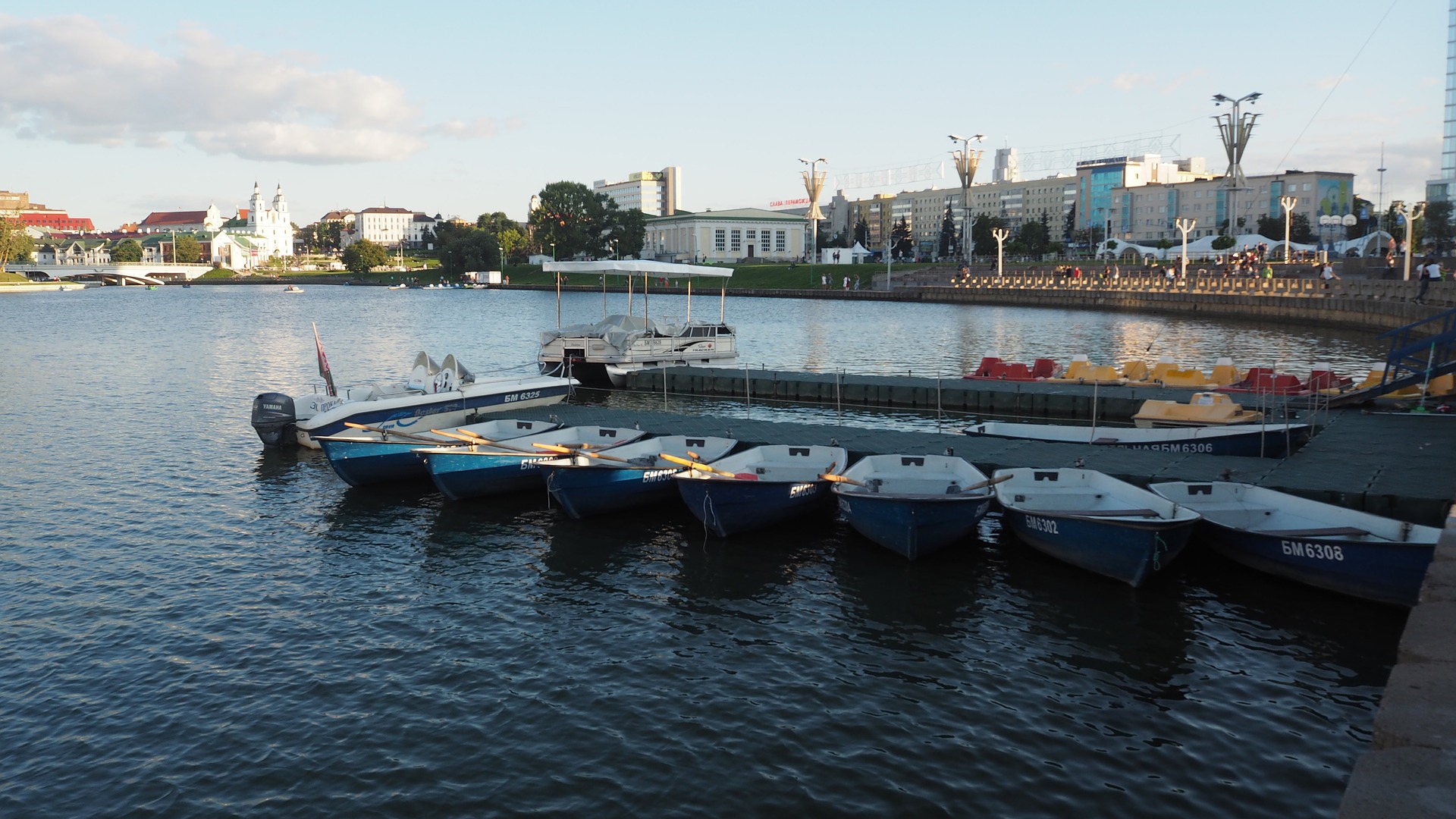 Sorrel, potatoes, carrots, parsley, hard-boiled eggs, and beef or chicken broth are used in the basic recipe, although the vegetarian version is also wonderful.
Nalistniki: Thin Pancakes
They're usually served with veggies, cheese, mushrooms, or sweet berry jam regularly, but for a special occasion, they're often filled with red or black caviar and topped with sour cream.
Sbiten is a traditional hot beverage that dates back to the 12th century and was quite popular until the 19th century when tea and coffee replaced traditional hot liquids.
Honey, water, spices, and herbs are the main ingredients of sbiten. Modern recipes may contain alcoholic beverages like red wine. But sbiten is always served with mint leaves or cinnamon sticks as a garnish.
Olivier Salad: Russian Salad
This popular Russian salad spread to other post-Soviet countries, particularly Belarus. Depending on the preferences of each household, the recipe may vary slightly.
Diced boiled potatoes, carrots, diced pickles, green peas, eggs, onions, diced cooked chicken, or sausage are the most typical ingredients. The salad is slightly seasoned with salt and pepper and drizzled with mayonnaise before serving.
Sirniki: Cottage Cheese Crumpets
Sirniki is quite famous throughout Eastern Europe because of its simplicity and great taste. The only additional ingredients are cottage cheese, eggs, flour, and sugar. However, many families add raisins, dried fruits, or poppy seeds. Cooking sirniki with banana is also suggested in some new recipes.