Visit the most beautiful best places to see in Lithuania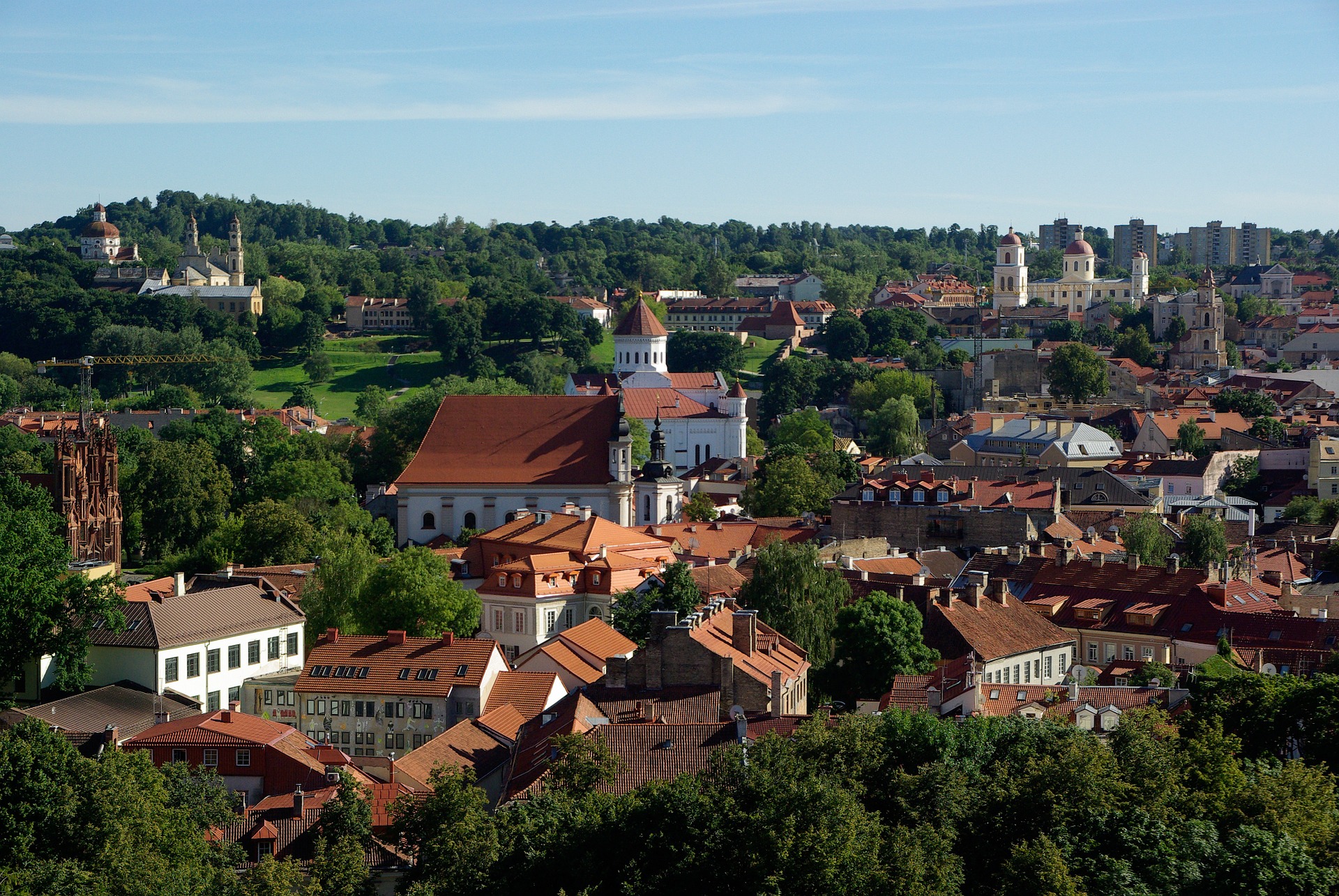 Lithuania is located in the Baltic region of Europe. Officially, its name is the Republic of Lithuania. It is located on the eastern shore of the Baltic Sea. It is one of the three Baltic States. Countries like Latvia, Belarus, Poland, and the Kaliningrad Oblast of Russia surround this country. Therefore, from the geographical point of view, Lithuania is located at every important place. So, start writing down the best places to see in Lithuania. 
Lithuania's total area is 65,300 KM.its Population is about 2.8 million. Its largest and administrative city is Vilnius. Being near to the Baltic Sea its temperature varies in a whole year from freezing point to very cool weather in summer. If you want to take a rest from your daily life of hustle and bustle, you must take a trip to Lithuania. This Baltic Sea state is famous for its green landscape and time-to-time changing weather. 
If you think, you cannot survive without the internet Lithuania is proud to provide efficient and reliable internet connection and that too at cheap prices. Therefore, we can say that if you like a quiet and chill atmosphere with modern development and enrich with history, then we have a list of the ten best places to see in Lithuania.
Top best places to see in Lithuania: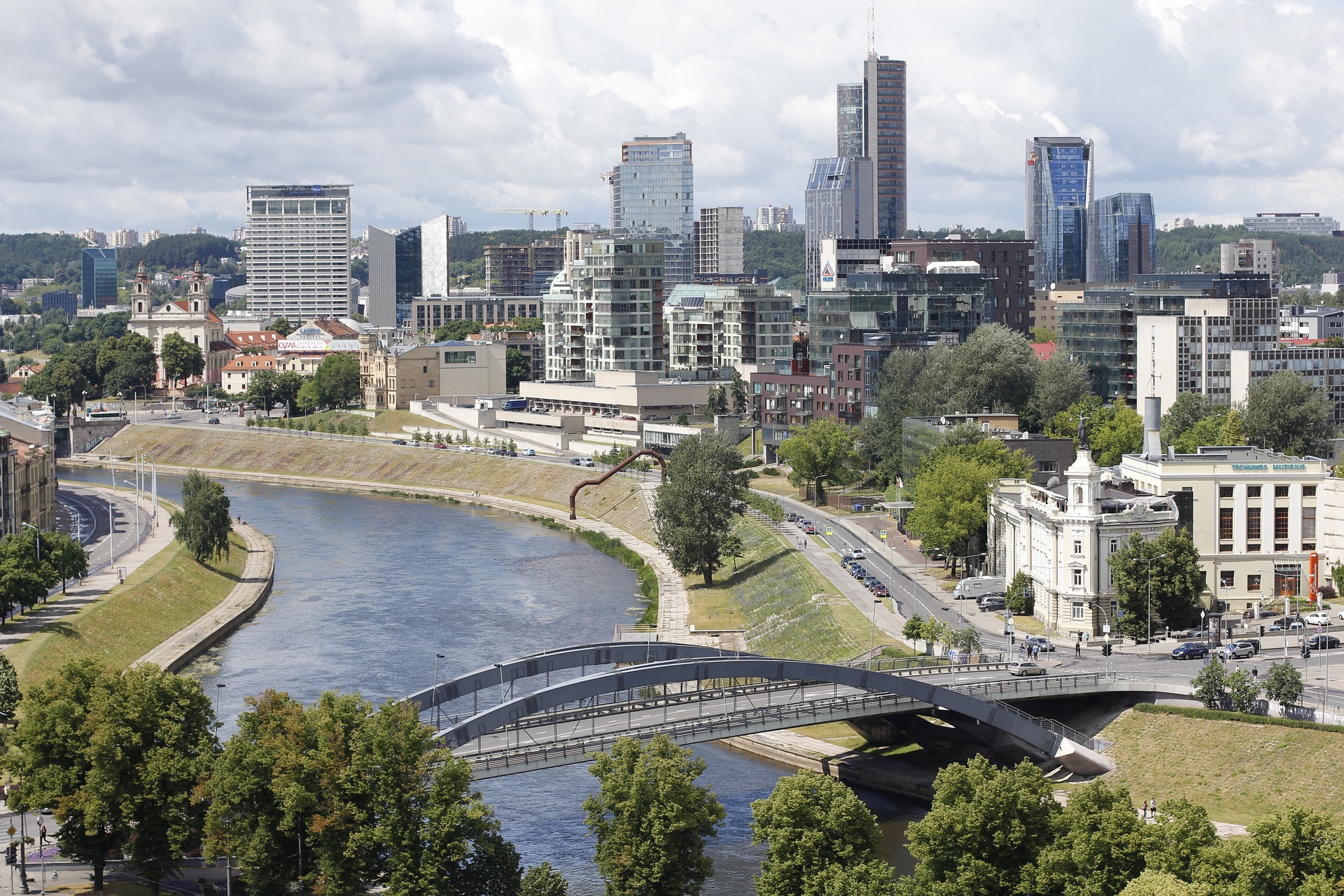 It is located in the southeastern part of Lithuania. It is the second-largest city among the three Baltic States. Vilnius is an urban area of Lithuania. This was the capital of a state-controlled by a Duke named Grand Duchy of Lithuania. It is also famous for its Russo Baroque architecture. Its history is indeed enriched with medieval wonders. This city consists of two major parts as the old town and the new town. The old town consists of stony roads and it is famous for its St'Anne's church. 
There are forts, castles, and citadels of the 13th century. If you looking for some hustle-bustle and a rocking night out then the modern side of this city would fulfill your desire. Well if you food lover then passing through the cobbled street you will love to try some traditional food. If you are vegetarian then you will love Lithuania food as potato dishes and beetroot soup is the most important part of Lithuanian food. 
Well, Vilnius most famous dish is potato base named as Dumplings Cepelinai. The most interesting thing about this food is the shape of the food is like airships. Well if you are profound of shopping then Akropolis Mall is one of the best places to see in Lithuania for shopping. Here you can get all sources of entertainment like shoes and clothes stores. There are a lot of cafés and restaurants to relax.
Next on the destination is Kaunas city. It is the second-largest city in Lithuania. From an economic point, it is an important city for Lithuania. This city is located at the bank of two rivers Nemunas and Neris.it is the largest body of water in Lithuania. This city is the central location of Lithuania for history and modern life. The most gorgeous view of this city is Kaunas Castle. It is a 14th-century architect. 
The old town of Kaunas consists of medieval architecture. Another interesting spot and worth to seen are Freedom Lane.it is constructed in the 19th-century pedestrian lane. If we talk about food, a traditional Beetroot soup.it is most famous both for its taste and presentation.it is made of beetroot and blended cream with floating herbs and beetroots on its surface. As Lithuanian cuisine remains incomplete without Potatoes. Another famous dish of Kaunas is Cepelinai. 
This dish is based on potatoes filled with meat. Well if you like to buy something for yourself Kaunas has Acropolis Mall. In this mall, if you like to shop for clothes, shoes, accessories and whatever you want to buy. For your refreshment, there are cafes and restaurants as well as a cinema in this Mall. Another famous mall is Mega Mall located on the famous shopping street. This mall is famous for its footwear and clothes store. Here you can find the Lithuanian-made product. However, if you are found of global brands you would get you desire brands too.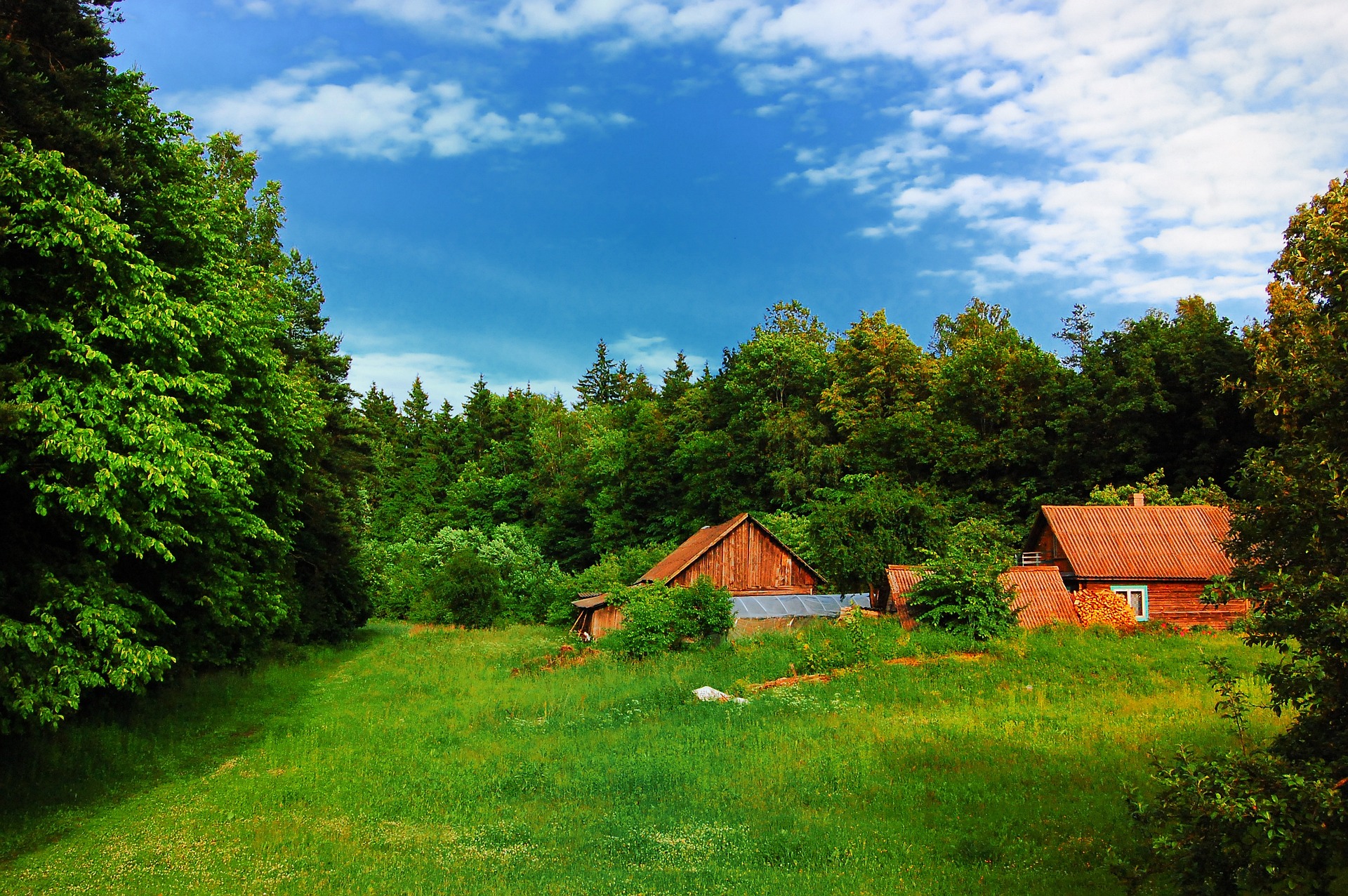 During the Medieval period, it was the capital of Grand Duchy. This city is located on the right bank of river Neris. And it is on the southeastern side of Lithuania. As compared to Kaunas, this is a small and quiet town. Its main Centre of attraction is the Grand Duchy of Lithuania. Kernave town was destroyed in the civil war of the 14th century. The remaining city was covered under the earth and now the UNESCO heritage town took the control of these historical places.in summers many festivals and feasts are being celebrated according to Lithuanian culture. 
If you think Kernave is all about historical places then this is just an illusion. As develop the side of this town has so many things to show. First, if you like to taste some traditional food of Lithuanian with meat. Then you must visit Medzio Toju Ezeiza. This restaurant serves dishes made of meat. It is in heart of Kernave and the oldest restaurant in this town. This restaurant is serving food since 1965. History food and festivals it is indeed one of the worth seeing best places to see in Lithuania.
Despite being, a Baltic Sea zone.it is only a seaport of Lithuania. It is the third-largest city in Lithuania. This city is enriched in its historical background. If you want to explore the history of this town, you may visit the local museum. Still, you can see the watermark of the German in this city through Persian architects. If your water and boat ride, you may love this town. As its entire life, revolve around the water. 
You may also like to visit nearby beaches and dunes through a water boat. So this calm and quiet town with its water scenery view calms your nerves. If you crave to eat something, you must visit the local restaurant of Klaipeda named Monai.it is on second no among the top thirty restaurants in Lithuania. If you like to dine with your family in a calm and stylish place this restaurant would serve you according to your will. Food served in this restaurant all depends on the weather and your mood. Almost all-traditional food is available in this restaurant. If you are non-vegetarian and grill food like meat and fish, increase your appetite. Then you must visit Momo grill food. If you like to buy something here is Acropolis Mall. 
This mall is built on 75,000 square meters. This mall has more than 200 stores of brands. That offers all kinds of footwear, clothes, and accessories. Here you can buy pocket-friendly things for the most expensive ones. It all depends on your mood choice and pocket. If you want to buy some European style clothes shoes etc. then you must visit Studlendas. Here you find your favorite European-style clothes. 
This is a small cluster of villages in the west of Lithuania. There is a popular resort destination for local and Russian tourist who wants to enjoy the sandy beach. This village has a picturesque view of blue water and white sand. If you like to click photographs it is the perfect background view in summer. If you want to do some adventure during your visit? You must try hiking in the pristine dunes. There are three main villages of this cluster. 
The main source of income is fishing for the domestic people of these villages. If you want to try some food at Neringa, restaurant.it is famous for its interior. These interiors have not been changed since their opening in 1959 the Soviet period. Food items provided in this restaurant renew every season. It provided some Lithuanian dishes. These dishes are being served for the last thirty-year. Due to its cultural values and scenery view, this happens to be one of the best places to see in Lithuania.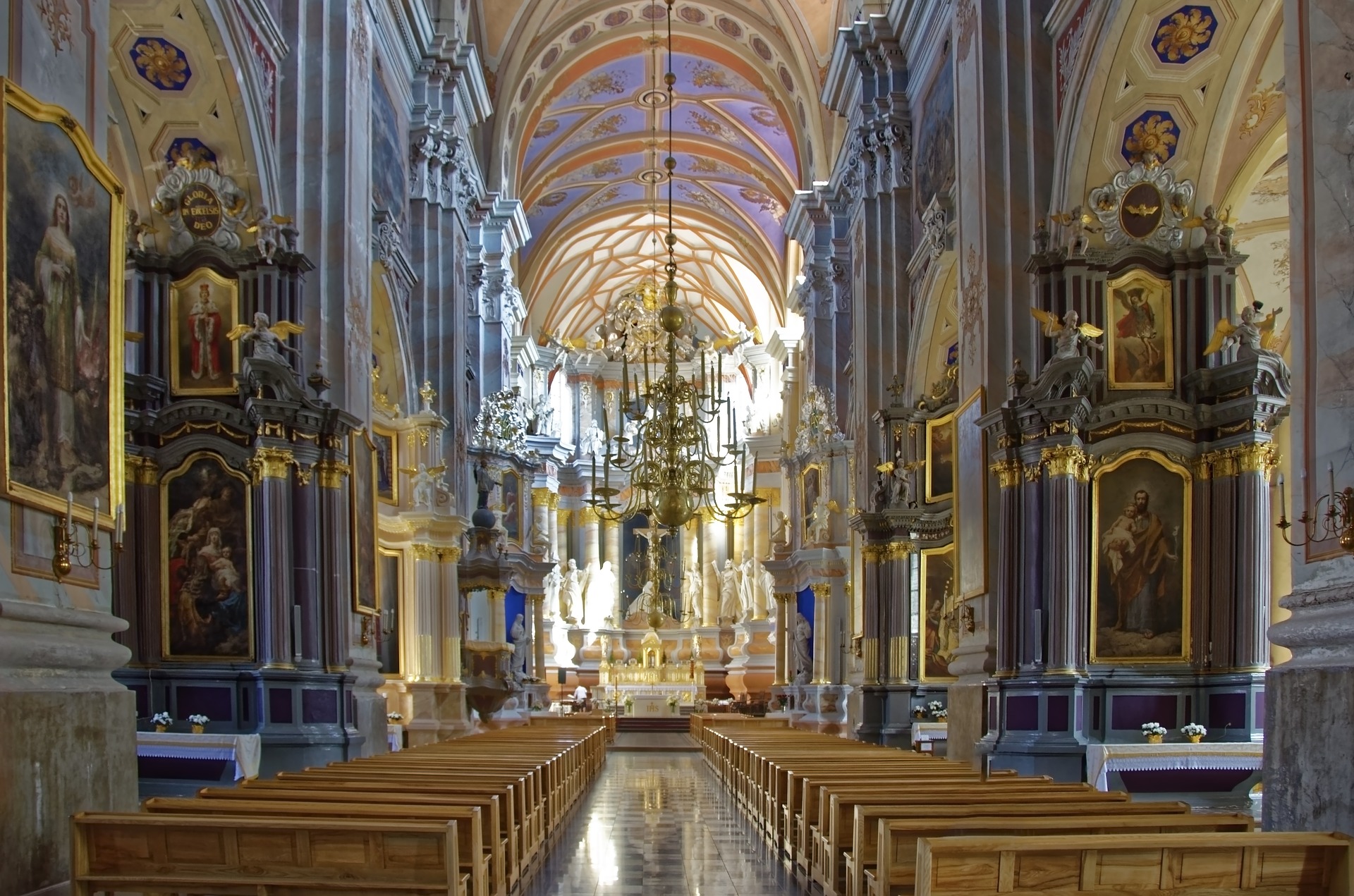 Trakai is located near Vilnius in the west. Its total distance from Vilnius is 28 KM. Being nearer to the capital Trakai is a favorite tourist resort. There are 200 lakes in the region. The deepest lake is Galve. There are two famous parks one is Trakai Historical national park. Whereas the other one is Aukstadvaris regional Park. 
Trakai has a colorful history of different communities from Jews poles, Russian, to Lithuanians. There is an abundance of museums and historical sites in this town. Trakai started settlements in 1000AD. However, it starts developing in the 14th century. Many castles were constructed during the 14th century. Trakai is a worthy place to view and one of the best tourist resorts and best places to see in Lithuania.
It is the most beautiful place with natural views. If you are a nature lover then this destination is a treat for you. This park was established to save many lakes, villages, and Pine forests.it was come into being in 1991. And being a natural place its temperature varies in winter it is at freezing point and in summer, it is warmer than other cities of Lithuania. To visit this place best and affordable vehicle is Bike. You can do hiking and canoeing. If you like handmade things you can visit, the pottery workshop.it is indeed a beautiful blend of traditional cultural values and natural views.
This small town has an iconic view. And always be appreciated for its beauty. Raudondvaris is famous for its castle with the same name.it was a gift from Grand Duke to his beloved wife in 1549. Therefore, this castle reminds the love of the Duke for his wife. However, this love watermark could not survive and was ruined after the death of Duke's Wife. 
This place was so beautiful that in the sixteenth-century castle was rebuilt. The new castle was in the Renaissance style. Its construction material was simple. Red bricks were used to rebuild this castle and a garden was established in its surrounding. During World War II this castle was damaged it was needed to rebuild. Moreover, in its present time, it is a museum and art collection Gallery.
This town is unique in its beauty and other characteristics. During the 19th century, Russian Tsar Nicholas declares this town an official Spa. Moreover, the reason is that the water of this town is full of natural minerals. People with the illness of different skin diseases visit this place. They take bath in its water for their wellness. 
Influence of different foreign communities' effect on its architecture. Like there is a watermark of Polish, Russian and Lithuanian architect style. You can visit the museums, parks, and churches of this city. This city is quiet and pleasant in its environment. It is a blessing by nature and one of the Best Places to see in Lithuanian.
This is the oldest city in Lithuania.it is famous for its picturesque view. Different communities influence its history. Its architecture is different in style that is influenced by different communities. Its historical building gives the impression of Gothic, Renaissance, Baroque, and neoclassical architecture. 
This city plays different roles during different spam of times. Like in the 15th century, it was an important port for trading. And in the 17th century, it was an important religious Centre. If you pass through the streets of this town, you will see colorful buildings. And due to the city remains as a religious Centre, churches are abundant. If you want to explore more the history of this city, you may visit the regional museum.
Things to know before traveling to Lithuania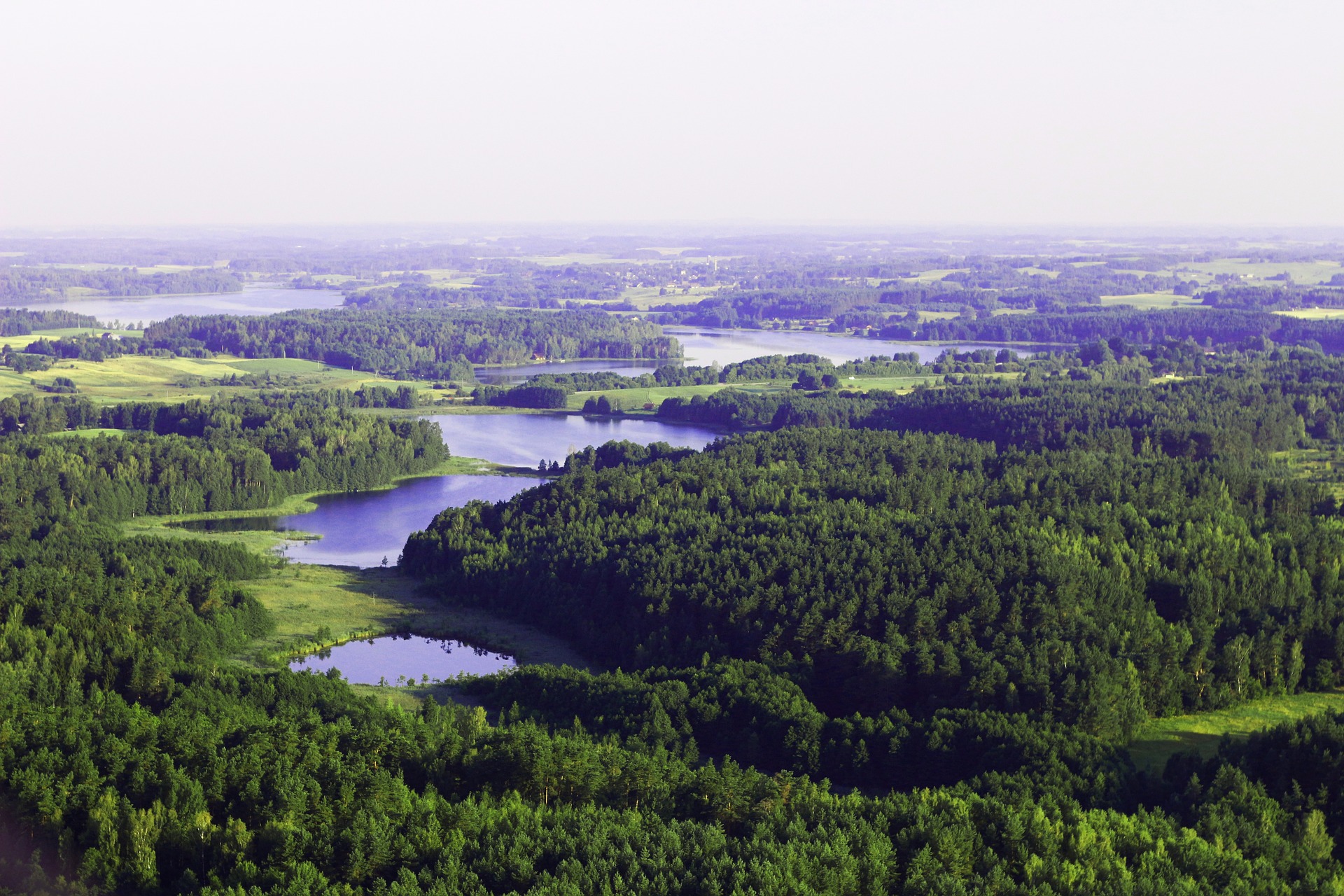 Before you travel to Lithuania you must know about their language native speaks only Lithuanian. They are very proud of their language. Learn basic Lithuanian language to communicate for food shopping and residence. The second important thing you will need in Lithuania is money. So before, you leave your hometown to convert your local currency into Euro. 
As Euro is the official currency of Lithuania. Its weather always remains cold, however; from Dec to mid-April, it is at the peak so pack your warm clothes. If we talk about food in Lithuania, you can find both vegetarian and non-vegetarian. It all depends on your mood what would you like to eat. However, one thing is observed about Lithuanian food is that they use potatoes in every cuisine. Before you leave, you must know what kind of best places to see in Lithuania. Lithuania is all about forests, lakes, and landscapes. 
This country is on no one when it comes to leaser Technology. It is also famous for the export of second-hand vehicles. Every year this small Baltic country Export it worth 54 billion Dollars. The people of Lithuania are very friendly and down to earth so you will not get any problem mingling with them. Or if you need to ask anything, they will guide you properly.