What are the best places to see in Luxembourg?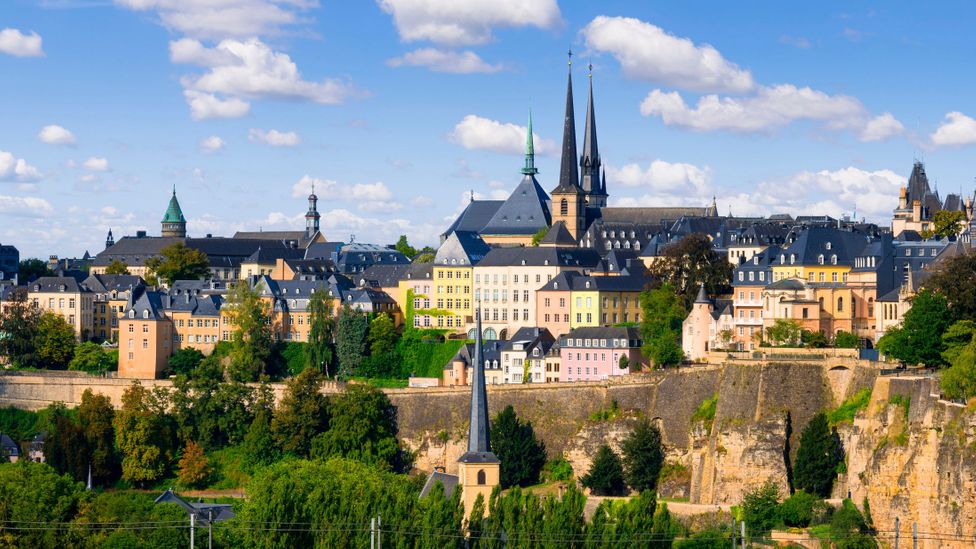 Luxembourg is a small European country when it comes to area and population, but it's very diverse when it comes to tourist attractions and places to visit. Sharing its borders with France, Germany, and Belgium, Luxembourg (also called the Grand Duchy of Luxembourg) beautifully sets in the heart of Europe. Thus, it doesn't only provide its visitors with diverse landscapes as well as historical and cultural sites to see, but also with worth-exploring neighborhoods. Moreover, this small European country is worth visiting as it's known as the world's safest and second-richest country. So, you can plan your trip to Luxembourg with our list of the best places to see in Luxembourg. But, before that be sure you know what time is best to travel to Europe's heart.
16 Best places to see in Luxembourg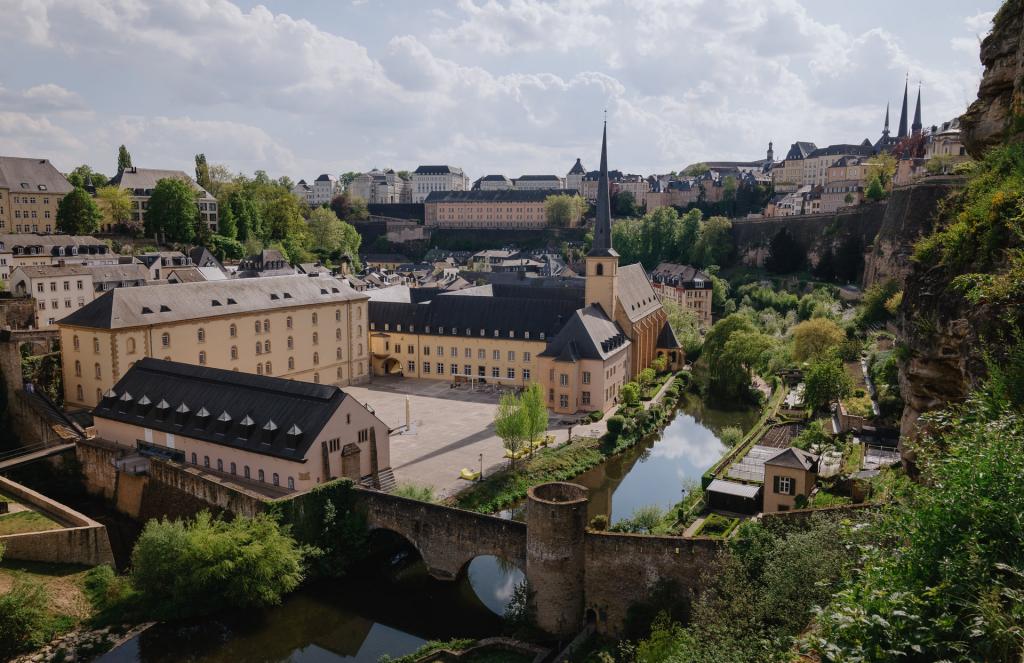 NOTE: The best way to start exploring Luxembourg is from its capital city, which is named Luxembourg City. Because most of the top-rated tourist attractions are here, and the city is itself one of the most historically significant cities in Europe. Moreover, when you're in Luxembourg, you don't need to worry about transport charges. Because the country is small and some tourist attractions are even within walking distance from each other. Whereas, some of the tourist attractions are just a short drive away. Like it only takes 1-2 hours' drive to travel from North to South.
National Museum of History and Art, Luxembourg City
You'll find plenty of museums to visit in Luxembourg City, but the National Museum of History and Art (MNHA) is one of the top museums here. It's also called Nationalmusée fir Geschicht a Konscht. The museum's stunningly-displayed collections particularly emphasize the Gallo-Roman period. The museum is a detailed glimpse of 16th-20th century Luxembourg. Because its displays highlight the intellectual, religious, social, and artistic life of the people of Luxembourg.
The Old Quarter of Luxembourg City
The city's old quarter, or as the locals call it "d'Stad", is a lot historically important to Luxembourg, mainly because of the ancient fortifications that lie here. In 1994, these fortifications were designated a UNESCO World Heritage Site. Today, these old fortifications are beautifully converted into gardens and parks, thus, they serve as the best places to see in Luxembourg.
Though the fortifications have been transformed into parks and gardens, they have managed to retain their old charm with their cobbled streets. You'll see many old buildings and homes in them. Apart from exploring those parks and gardens, you'll even enjoy your journey to these old quarter's fortifications. Because you've to cross many bridges to reach here, and one of them is Adolphe Bridge. This beautiful bridge serves as a landmark of Luxembourg City. So, it's a great picturesque place to snap some photos of your Luxembourg tour.
Grand Ducal Palace, Luxembourg City
Originally built as the city hall in 1572, this Renaissance structure is now the official residence of Grand Duke Henri, the ruler of the country. Though it's Duke's permanent home, the public is allowed to explore it but only through guided tours that are available from mid-July to September's first week. So, if you're going to visit Luxembourg between July and September, it's one of the best places to see in Luxembourg for you.
The highlights of a guided tour mainly include a chance to peek inside this magnificent Renaissance building, see its splendid interior and also its ceremonial rooms. The guided tours are available in different languages (as Luxembourg is a multilingual country) including English as well.
NOTE: You have to buy tickets for the tour from the Luxembourg City Tourist Office and there is a total of 9 tours available daily.
The Bock Casements, Luxembourg City
Hewn from solid rock, the well-known Casemates (Casements du Bock) is a 17th-century old network of underground passages, and thus, it's one of the best places to see in Luxembourg. The entrance to these amazing tunnels is on the Bock Cliff of Luxembourg. It depends upon you whether you want to explore the tunnels on foot or by taking guided tours. These tunnels have been housed in many kitchens, workshops, and slaughterhouses, and also have provided shelter to many defenders.
Grand Duke Jean Museum of Modern Art (MUDAM)
Opened in 2006, the Grand Duke Jean Museum of Modern Art (or Musée d'art moderne Grand-Duc Jean) houses a stunning art collection of modern art. The admirers of modern art come here to see the artworks of famous artists, some of them are Julian Schnabel, Andy Warhol, and Bruce Nauman. Apart from exploring modern art here, you can also attend the educational programs and workshops that the museum hosts.
The Walls of the Corniche, Luxembourg City
Known as the most beautiful balcony in Europe, the Walls of the Corniche (le Chemin de la Corniche) are the best places to see in Luxembourg. Towering over the old city in the river valley below, these walls present a scenic view of Luxembourg City.
People explore many ancient houses here and also take instagrammable photos with the 17th-century-old big Gate of the Grund. Moreover, with its collection of old buildings and notable Abbey of Neumünster, the district of Grund is worth exploring. The centuries-old Abbey of Neumünster is a top tourist attraction here. Opened to the public in 2004 after grueling renovation, it now hosts many concerts and exhibitions. Moreover, what makes Abbey of Neumünster even more worth visiting is the displayed art collection of a well-known political prisoner and sculptor Lucien Wercollier.
The Luxembourg Ardennes offers an array of experiences to its visitors. Its stunning hills, cliffs, forested plateaus, and hidden valleys all make its landscapes splendid. So, it's simply one of the best places to see in Luxembourg for nature lovers and hiking enthusiasts. Its scenic hiking trails draw numerous adventure seekers.
Moreover, this area isn't only well-known for its natural beauty, but also its fortresses, towns, castles, and hilltop farms. Speaking of its towns, there's a beautiful town, named Wiltz that draws music and art lovers to its music festival and an open-air theater. Apart from that, the town is also home to splendid Wiltz Castle that tourists love to explore, especially the castle's Battle of the Bulge Museum. Moreover, if you're a history buff, you should also visit the General Patton Museum in the Luxembourg Ardennes. In this museum, you can learn various things about World War II.
Bourscheid Castle, standing 137 meters high on a rocky peak above the Sûre river, in the village of Bourscheid draws many tourists to itself. Tourists mostly visit this 10-century fairy tale castle in the evening when it's illuminated with many lights and looks even more elegant. Guided tours are available to explore the castle. It's no doubt that Bourscheid Castle is one of the best places to see in Luxembourg when you want to capture great pictures. But, the village of Bourscheid is also worth-exploring because it's bordered by two rivers: Sûre and Wark, and dramatically stand high on a plateau. The village provides its visitors with two beaches: Dirbach and Bourscheid-Plage, where people soak up the sun and also enjoy water activities. Moreover, with its charming hikes, the village also serves as a top attraction for hiking lovers.
Lying on the bank of the Sûre river that borders Germany, Echternach is a beautiful town in eastern Luxembourg. With its lake, parks, rock formations, waterfalls, and many other viewpoints, the town serve as a must-to-see place in Luxembourg.
The Mullerthal and Germano-Luxembourg park are very famous among tourists for their natural beauty. Moreover, the town has also managed to retain its medieval beauty through its narrow streets, ancient houses, and ramparts. So, the town of Echternach is one the best places to see in Luxembourg. Furthermore, the town draws many visitors worldwide when its ancient dancing procession takes place on Whit Tuesday.
The 7th-century Benedictine Abbey is also a noteworthy tourist attraction here. People visit this vast and important religious building to admire its magnificence and also see the remains of St. Willibrord. Camping, dining at the town's restaurants, and shopping at boutique shops and galleries are the tourist things to do here. Apart from all that, the town also draws people from all over the world between May and June when the international music festival takes place here.
Consisting of the lake of the Upper Sûre dam, plateaus, and narrow valleys, the Upper Sûre National Park is a famous destination for those who like to spend some time in the serene natural environment or seek adventure in natural areas.
So, the park is one of the best places to see in Luxembourg for many tourists. It's mainly because it provides its visitors with many fun activities including hiking, water sports, and glimpsing wildlife as well. Taking solar-powered boat tours is one of the top things to do here. People also come here to enjoy diving, sailing, swimming, and fishing. Apart from all that, what draws crowds of tourists to this park is the Water Art Festival, which is the largest event that takes place in the park. More than 200 musicians come to take part in this festival, the theme of which is "Rock meets Classic".
Furthermore, what makes this park a whole fun-to-explore destination is its nearby beautiful village Esch-sur-Sûre. The river Sûre and mountains elegantly surround this village. Built-in AD 927, the manor house is a famous tourist spot here.
 Mondorf-les-Bains and the Moselle
Mondorf-Les-Bains is one of the well-known small towns in the Moselle region in the eastern part of Luxemburg. This small town is mainly known for its thermal springs. Moreover, Mondorf le Domaine Thermal is a large spa in this small yet worth-exploring town and serves as one of the top-rated tourist attractions in the town. This large spa is home to a hotel, sports and leisure club, and health center.
Besides Mondorf-Les-Bains, the Moselle region is worth visiting and one of the best places to see in Luxembourg. There's the beautiful Moselle River and many villages are situated along its banks. Thus, every village is picturesque. Also, tourists head to these villages to enjoy delicious traditional cuisines.
 Notre-Dame Cathedral, Luxembourg City
This 17th-century old cathedral is the country's only cathedral, and thus it's a must-to-see place for many tourists. Though some Renaissance features were added later, the cathedral was originally built in late Gothic style. People visit the Roman Catholic Notre-Dame Cathedral (Kathedral Notre-Dame) to admire its choir bays, three towers, and also its sculpted Baroque angels.
Located at a short distance away from Luxembourg City, the beautiful village of Walferdange serves as a great spot for a day trip away from the crowded city. As the village is located at the junction of the Alzette Valley, it appears to be pleasant.
The village doesn't only provide tourists with its great views but also with many places to visit, one of which is the Walferdange Castle (Château de Walferdange). This castle has served as the residence of the Grand Ducal and is itself one of the best places to see in Luxembourg. Moreover, the village also has a Roman villa that is a large archeological site to explore. Also of interest is the Walfer Shopping Center where tourists love to shop after a day full of exploring the village. Besides all its great views and places to visit, this charming village is also well-known for its roses. So, don't forget to buy a bunch of roses here to present to your loved one.
Lying in a narrow and rocky valley, Larochette is a beautiful old market town that offers many fun things to do to its visitors. If you love hiking, then feel delighted to know that this old yet charming town is known as a paradise for hikers. Its hiking trails are scenic as they pass through a beautiful valley and also include well-known viewpoints such as Nommerlayen castle and Meysembourg castle.
But, if you're a backpacker, then the town offers many beautiful campsites. The town also has many fine inns and old hotels. There are many worth-exploring places in this old town such as its castles, markets, and monuments. If you admire Art Nouveau, then the Neo-Roman church is a must-to-visit place for you.
Though much of Beaufort Castle is ruined, it's still one of the best places to see in Luxembourg. Located in Beaufort, which is a commune and town that lies on a plateau in the Mullerthal region in eastern Luxembourg, this 12th-century castle is a great picturesque place to visit. You'd need to bring your walking shoes to explore the castle as there are footpaths that pass through the wooded hills. So, it's a fun experience to explore the castle and take memorable family photos. Moreover, while you'll be in Beaufort, be sure to take in the scenic landscapes it offers. And, you must also visit the wonderful Neo-Gothic church here.
Day trips to the surroundings are a must when you're in Luxembourg City. So, plan a family day-trip to Parc Merveilleux, which is one of the best places to see in Luxembourg for people of all ages. It's an amusement center where there are many fairy-tale-themed attractions for kids. Kids love its rides, especially the pony express and mini-train. There's also a playground for kids. Moreover, adults can entertain themselves at the mini-golf area here and can also attend concerts.
Making Parc Merveilleux even a more fun place to visit is the zoo section here. Adults and kids alike love to watch the large collection of exotic animals here. You can find various reptiles, birds, and also many cute mammals. After participating in all the fun activities here, tourists love to dine at the fine restaurants here. You can enjoy delicious traditional cuisines with your family, kids, or friends at the restaurants here.  
It's just six miles from Luxembourg City and attracts many annual visitors. Thus, Parc Merveilleux is a place full of day-out activities with family and friends.
8 Must-Try Foods in Luxembourg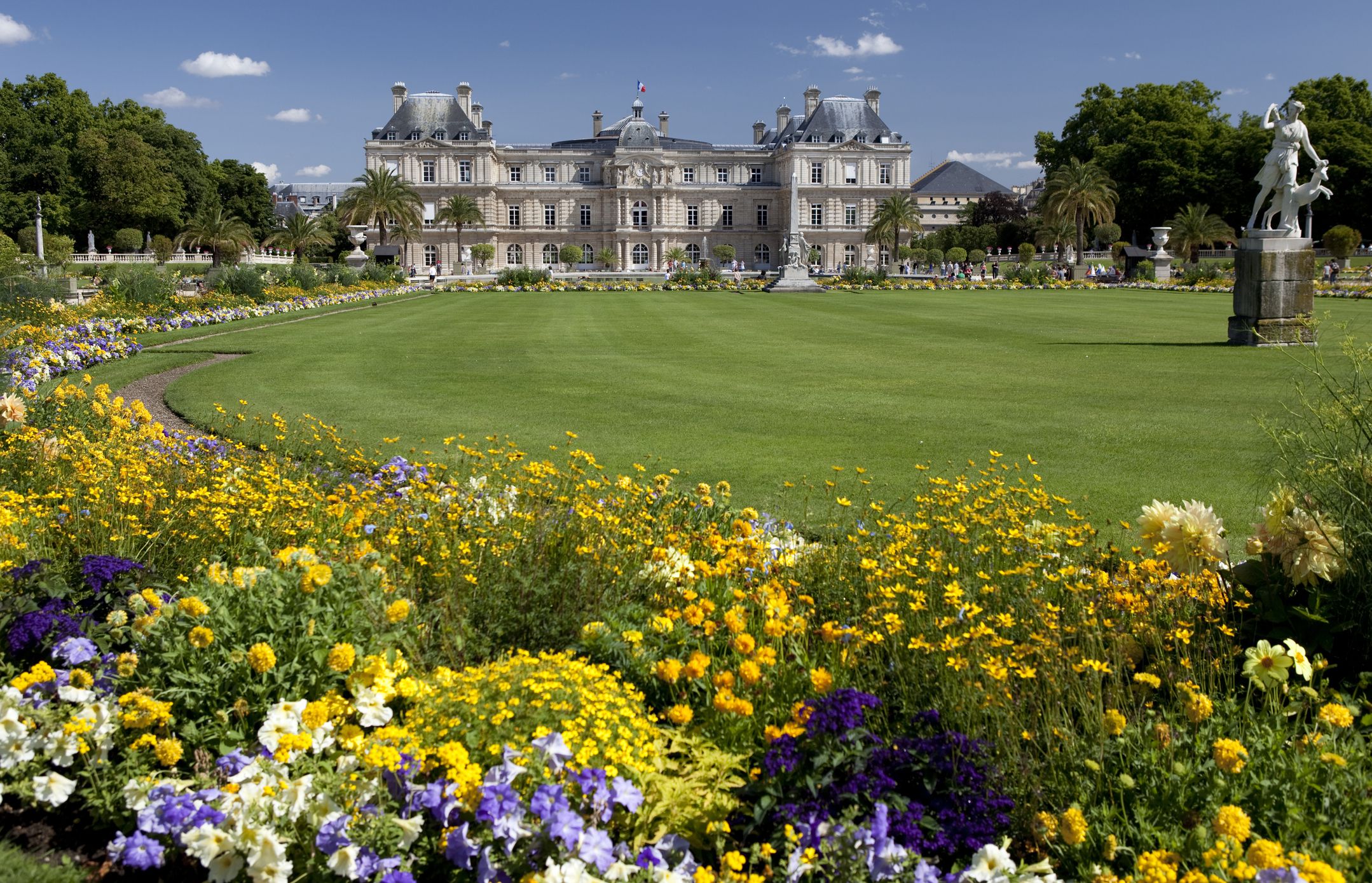 If you visit Luxembourg in autumn, you'll see Quetschentaart in every bakery. It's a plum tart, which is traditionally prepared by stoning and halving the plums. The plum tart is sprinkled with sugar on top and halved palms are arranged in a circle on the top of the tart to give it a finishing touch. So, this plum tart is a must-try sweet dish if you love to eat sweet foods.
Rieslingspaschteit or Pâté au Riesling
It's a meat pie which is usually served cold and sliced. It's a favorite food of Luxembourgers. You can find it in every bakery. This meat pie is traditionally prepared by making a paste of meat and then spreading the paste on bread. Luxembourgers prefer to eat meat pie with pickles.
Paschtéit or Bouchée à la Reine
Filled with chicken and mushroom, these are puffy and large pastry cases. The chicken and mushroom are first mixed with a creamy sauce before filling them in a puffy case. It's a classic French starter. But, tourists also love to eat this traditional dish as a main dish.
Made with smoked and salted pork, it's the most eaten dish in Luxembourg. It's even considered as the country's national food. When the smoked pork is ready, it's cut into thick slices. A creamy sauce is traditionally prepared using broad beans and boiled potatoes. The thick slices of the smoked pork are placed on a bed of that creamy sauce. It's the main course dish that almost every visitor of Luxembourg loves to try.
Gromperekichelcher is fried potato cakes that you'll see on sale at fairs and markets in Luxembourg. For tourists, it's a quick munch to refill themselves while shopping. To prepare this food, potatoes are grated and mixed with salt, flour, egg, parsley, and chopped onions, and then shaped into flat patties. Then, they are fried and mostly served with ketchup or even soup.
It's one of the most eaten and popular foods in Luxembourg. It's a fried fish dish. The fish is cleaned, seasoned with pepper and salt, dipped into lemon juice, then into egg and flour batter, and then fried. As the name of the dish suggests, the dish is originated from the Moselle region of Luxembourg. So, be sure you eat it while exploring that region.
It's another popular fish dish that's eaten in Luxembourg, but, it's a baked trout. The trout is first fried in melted butter. Then herbs, spices, Riesling wine, and other traditional ingredients are mixed to prepare a mixture. The fried trout is then covered in that mixture and baked. This dish is traditionally served with steamed potatoes. Tourists love to eat this dish as a main course dish.
It's a potato-based thick soup and consists of bacon and green beans other than potatoes. You might find a slight variation in the recipe of this dish. Like you may also find cream, milk, and onions in the ingredients. And in some parts of the country, it's traditionally served with potato pancakes. This thick soup is loved by tourists and locals alike.
Best Time to Visit Luxembourg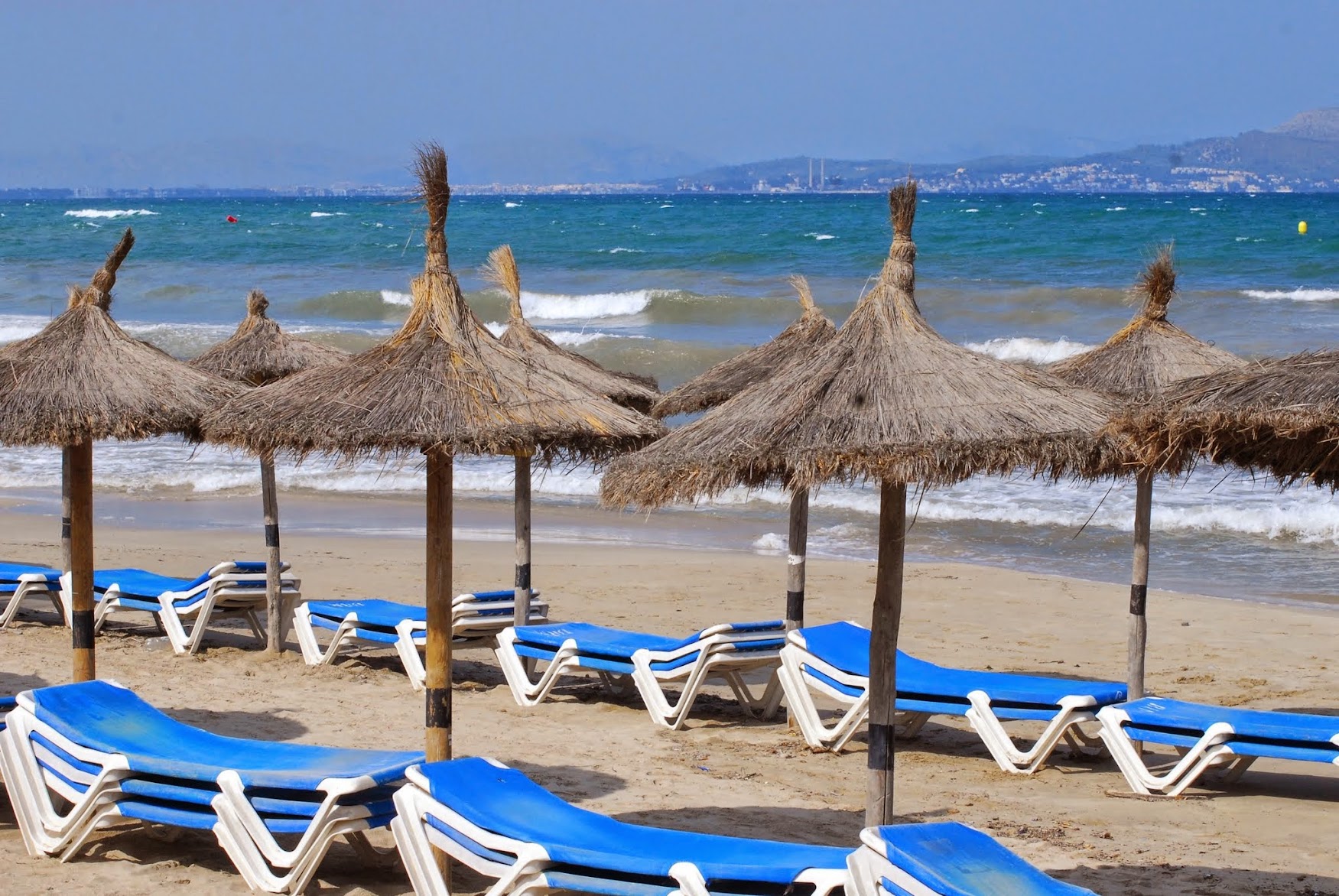 With no extreme temperatures, Luxembourg is a year-round destination. However, the peak season is between June and August, as crowds of tourists visit Luxembourg to enjoy hiking and various summer outdoor activities. Moreover, the months of April, May, September, and October are the shoulder season here and best for those who prefer moderate temperature and fewer crowds. If you travel to Luxembourg in these months, you can explore all of its historical and cultural sites. But, if you like to travel in the winter, there are winter sports, Christmas markets, and winter festivals to enjoy. So, your best time to visit Luxembourg depends upon what you want to experience there.