What are some of the best places to see in Serbia?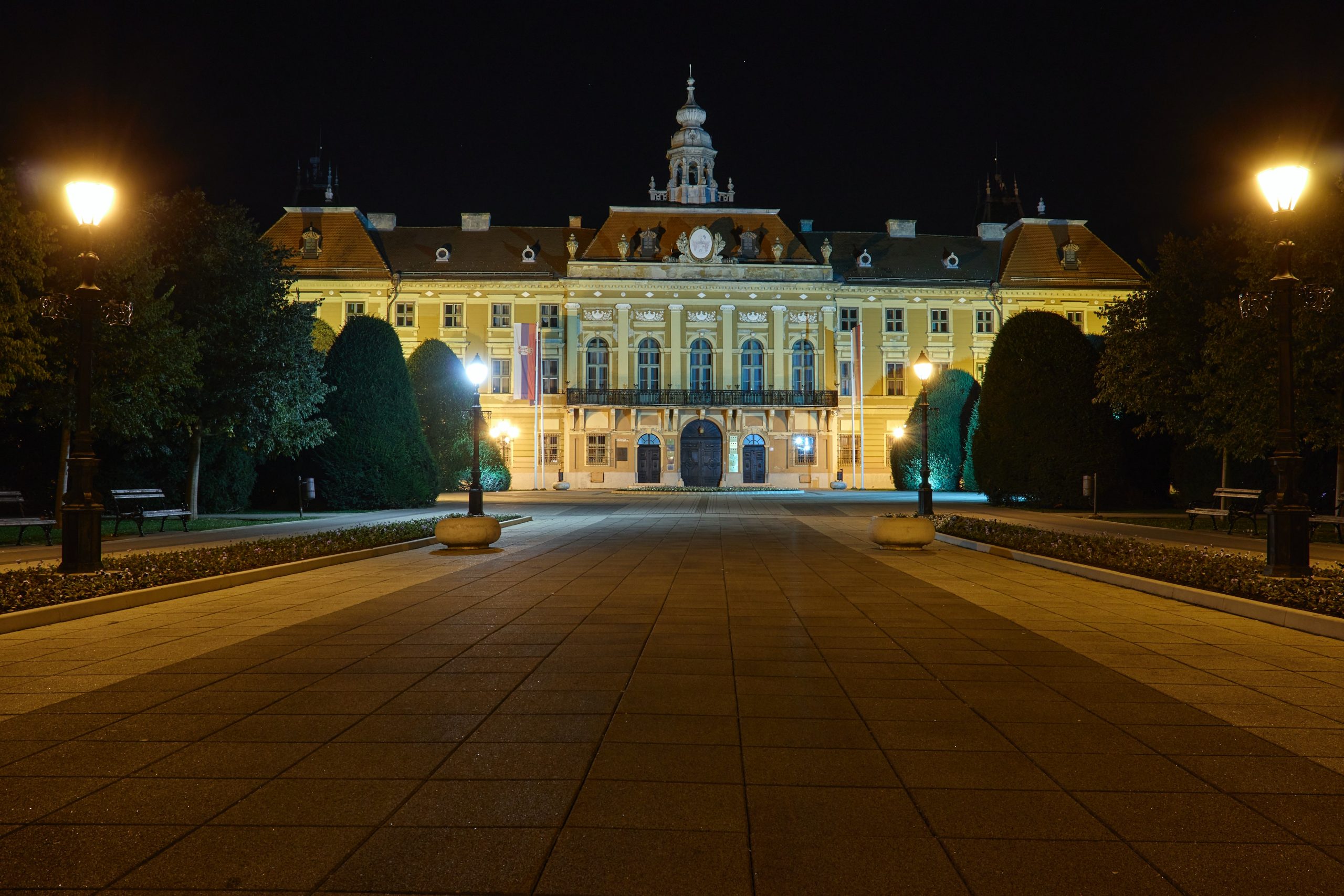 People travel around the world due to many reasons they have. Some people love to visit mountains, some like oceans, some like plains, some like plateau. Travelers move around different places for a different time for example visiting for 2 to 5 days, 2-3 week visit or may be long trips with 1 month to 1-year trip. Every country has something unique to attract visitors from around the globe. In this article, we will discover the best places to see in Serbia.
The top of the tree, the cream of the crop, the greatest of the best. That's the situation we're in. Serbia is brimming with gorgeous attractions waiting to be discovered, photographed, worshipped, and photographed again. From Subotica down to Ni, and from Tara to Erdap.
The popularity of Serbia is increasing every day. It has a variety of places waiting for visitors to explore the hidden spots. Serbia has everything that backpackers are looking for. Following are sites that are worth sightseeing:
Mountains

Spa

Culture

Food

Culture

Fortress

Parks

Historical Places

Café

Palace

Old Cities

Rich History
Best places to see in Serbia: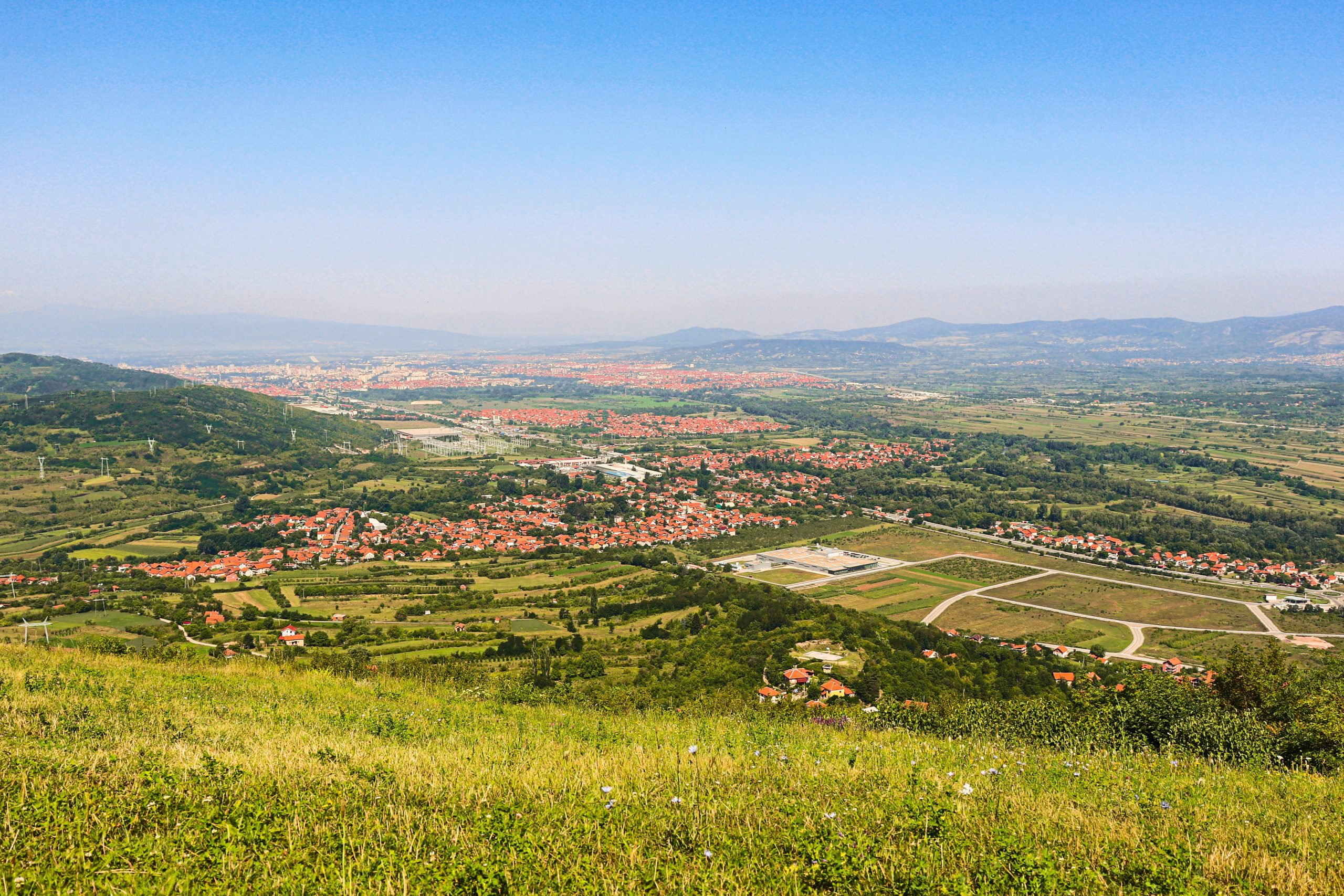 Here is the list of the best places to see in Serbia
Belgrade

Zemun

Novi Sad

Subotica

Kopaonik National Park

Zlatibor

Tara National Park

Fruška Gora

Devil's Town

Studenica Monastery

House on the Drina
Belgrade:
Belgrade is Serbia's capital, with a population of roughly 1,6 million people. As a road and railway center, a port for river and air traffic, and a telecommunications center, it is a city of paramount importance in the field of traffic and transportation. It is one of the best places to see in Serbia. 
Knez Mihailova, a busy pedestrian street backed by historical structures to the ancient Belgrade Fortress, is peppered with grand coffee cafes and smoky dives. The riverside Savamala area has been resurrected and now serves as the city's artistic hub (for now). Museums defend the country's cultural, religious, and military history deeper in Belgrade's guts.
Get a sense of the place at Belgrade Fortress and Kalemegdan Park, which are located above the confluence of the Danube and Sava rivers and offer a spectacular perspective of both the confluence and the city. Explore the fortress, which got its construction over 40 times and now defend the city in 115 conflicts.
If you visit in the summer and want to cool down, go underneath and explore the network of tunnels that run beneath the fortress and crisscross the city center. Hundreds of caves, passageways, and bunkers are just waiting for your exploration. And you may do it by joining an organized tour.
Zemun: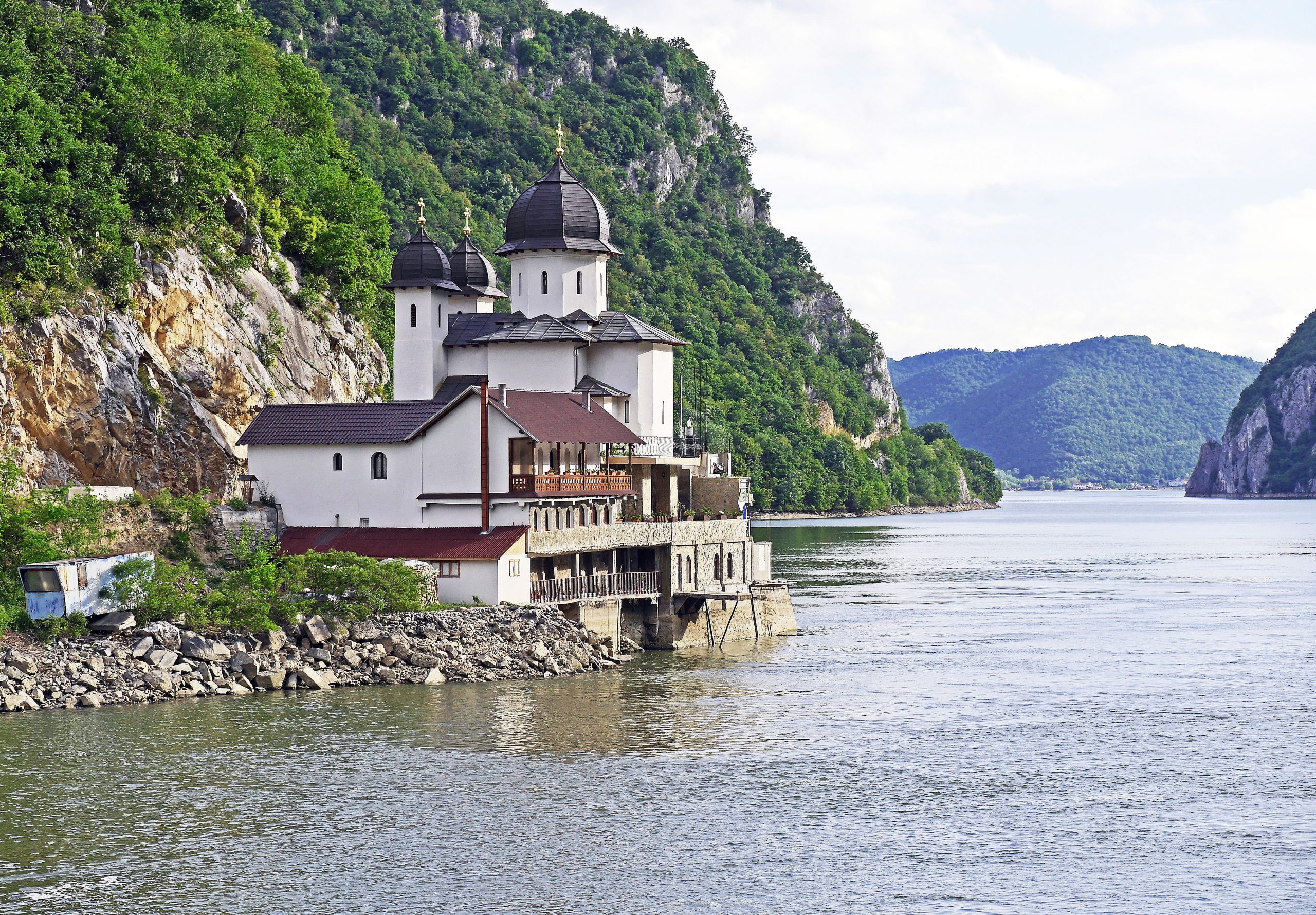 Zemun only joined Belgrade as an official part in 1934, and it has maintained its staunch independence to this day. There are lots to see and do in Zemun, which was formerly a border town between the Ottoman and Austrian empires; just don't refer to it as a part of the larger metropolis around locals.
Gardo is without a doubt the most dazzling jewel in Zemun's crown. The settlement was built around this hill, which provides a great view of Kalemegdan and Belgrade's ancient center across the Danube. The Kula Sibinjanin Janka is the most famous location, and it is highly advised that you go inside and up to the viewpoint. In 1896, the tower was built to commemorate a millennium of Hungarian habitation in the area.
Zemun is located on the right bank of the Danube, and it makes the most of its riverfront setting. The shoreline is clogged with boats, many of which contain some of Serbia's best restaurants. This is the spot to visit if you enjoy seafood. Fresh fish is transported into Zemun's bustling marketplaces regularly, and the evidence is in the pudding.
Novi Sad:
Novi Sad, Serbia's second city, is famous for being a liberal city of music, art, and enjoyment. Moreover, Novi Sad residents have the enviable distinction of living in Serbia's cultural core, thanks to its lovely location on the Danube River. It is a welcoming and tolerant city where residents are proud of their cultural diversity. It's no surprise, then, that Novi Sad has been the European Capital of Culture for 2022 by the European Union.
The famed EXIT music festival is held each summer in the Petrovaradin fortress. During those days, the entire city is transformed by the music of some of the world's most famous bands, who perform on multiple stages throughout the citadel. Every year, about 150.000 young people from all over the world flock to Novi Sad, primarily to have a good time. You can choose to be one of the next years.
The city is located on the Danube River's banks, and various international tourist cruise ships dock there. The historic heart of the city is a must-see. Several spectacular buildings are dating from the end of the nineteenth century when Novi Sad was the region's cultural leader, as well as countless elegant religious edifices of various confessions.
Subotica:
More than 20 ethnic minorities now call this place home. It has a population of 150,000 people, making Subotica a true museum of many cultures and religions.
One of Serbia's three operating synagogues, a Protestant church, many Roman Catholic and Orthodox churches, and a newly completed mosque are all located in the city. All of these temples provide witness to the country's rich culture, and the neighboring Pali lake provides visitors with a unique combination of cultural and natural beauty.
Kopaonik National Park:
Few things compare to hiking tours on Kopaonik Mountain, where you may select native fruits and herbs or simply relax your body and mind in the great expanse of emerald green.
Choose from a variety of hiking trails with varying degrees of difficulty to suit your level of fitness and physical stamina. Easy paths include Markova Stena and Duboka, while medium-difficult trails include Treska, Janova bara, and Otri kr. If you're looking for a hard challenge, the "Seats of Heaven" hiking trail is for you. It is one of the best places to see in Serbia. 
Zlatibor:
Mount Zlatibor has become a major hub of health tourism due to its natural resources, in addition to being one of the most popular locations for rural and sports tourism.
Today, one of the most frequented mountain centers in Western Serbia is a true jewel. The warm environment at 1,000 meters above sea level attracts people all year. Zlatibor is well-known for its outdoor activities and rural tourism, but it is also a popular medical tourism destination.
Tara National Park: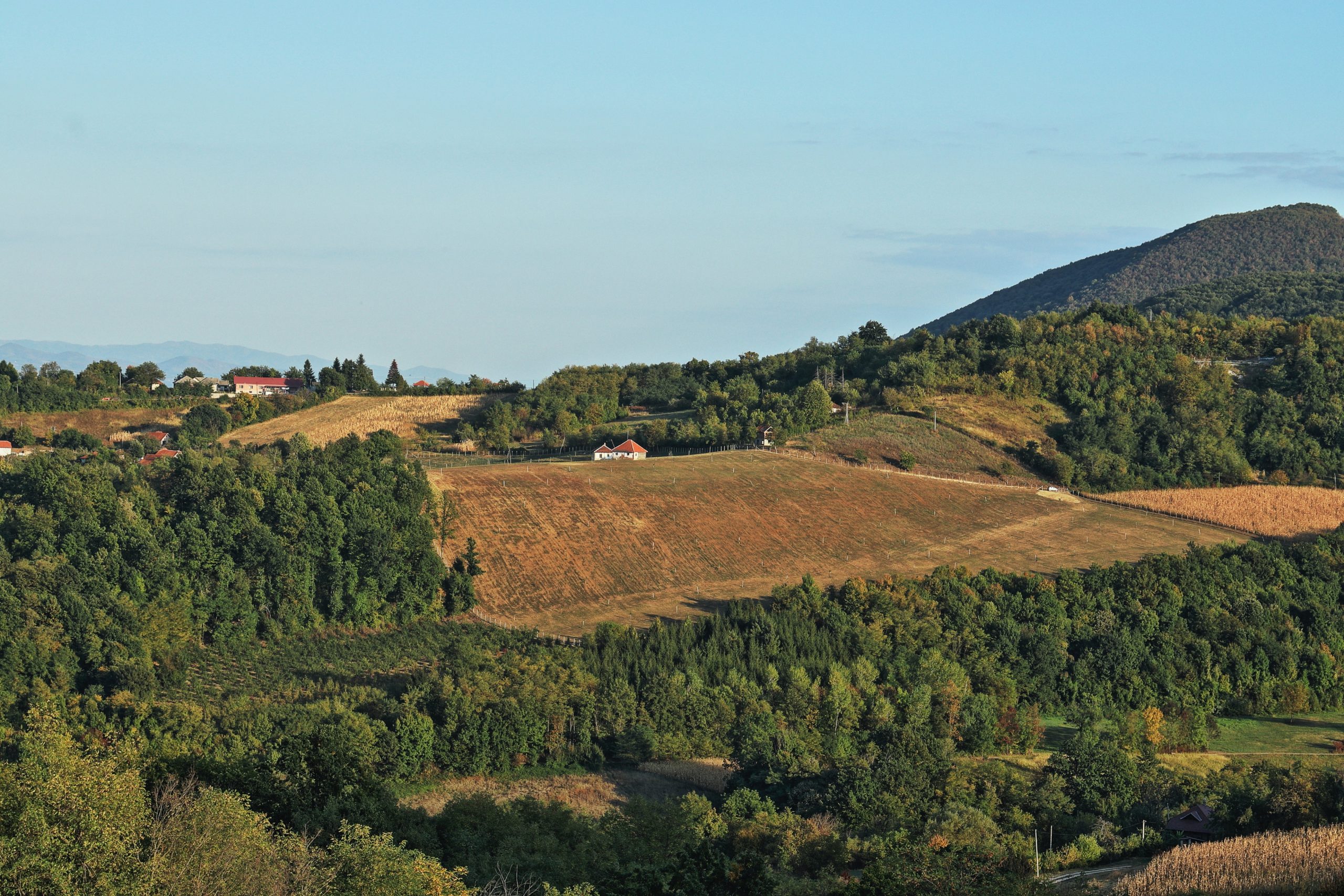 One day is just not enough to see everything Tara National Park has to offer, from stunning vistas to secret depths rich in flora and wildlife, fairy-tale lakes, religious structures, and many other natural beauties. But, well, it's better than nothing.
You might be on a mistake if you believe that visiting Tara National Park merely entails admiring its beauty. If that's your thing, go ahead and do it. Tourists are free to go wherever they want as long as they follow the rules and act appropriately for their surroundings.
Fruška Gora:
Scientists refer to the isolated island mountain in the middle of the Pannonian Basin as "the mirror of geographical history." Serbs refer to it as the "reflection of the cultural and spiritual past," because it has century-old woodlands in Serbia's oldest national park.
Because of the various picnic spots, the highest parts of Fruka Gora are the most visited and picturesque. Crveni ot (539 m), Veliki Gradac (471 m), Iriki venac (451 m), and Strailovo (321 m), where a memorial to poet Branko Radievi is located, dominate Srem and provide a challenge to tourists as well as a haven of tranquilly for its residents.
Devil's Town:
The tall stone formations of Djavolja Varo (eng. Devil's Town), which are a collection of petrified wedding guests, according to mythology, have been nominated for one of the New seven wonders of nature.
The Djavolja Varo Natural Landmark is in the settlement of Djake. It is from the Albanian word "gjak," which means "blood." The town is at a height of between 660 and 700 meters above sea level. This strange and mysterious location, whose name will send shivers up your spine, is made up of two ravines with foreboding names: Djavolja (Devil's) and Paklena (Hell's).
Djavolja Varo is home to two unique natural phenomena: beautiful stone formations formed by erosion and two springs of strongly acidic water with considerable mineral content.
Studenica Monastery:
The Studenica monastery on the slopes of Mt. Radoelo has been preserving some of the most exquisite medieval Serbian frescoes for almost eight centuries, despite of the damage multiple times. It is one of the best places to see in Serbia. 
Studenica is located 57 kilometers from Kraljevo, amid the Golija-Studenica Biosphere Reserve, which contributes to its purity and beauty.
The monastery now receives 60,000 visitors each year. They come to reverence the holy remains that are kept in the monastery, in addition to witnessing the frescoes. Stefan Nemanja, his wife Anastasia, and their sons Vukan and Stefan the First-Crowned (both important Serbian rulers) are all buried here.
House on the Drina:
A lonely small home perched on the spike of a rock surrounded by water is in the middle of the Drina River in Serbia. The location is located near Bajina Basta, on the outskirts of the Tara National Park's stunning natural beauty. Thanks to a National Geographic cover photo taken by Hungarian Irene Becker and released in 2012, it has become famous all over the world.
The Drina River house establishment was in 1968 by a group of young friends who were looking for a calm and secluded area to build a getaway for sunbathing after a good swim. The lads began transporting wood from an abandoned warehouse by navigating the river in improvised boats and canoes, as well as allowing the current to float over some of the larger pieces of wood. As a result, one of the country's most recognizable wooden houses was born.
Must-have items for the trip: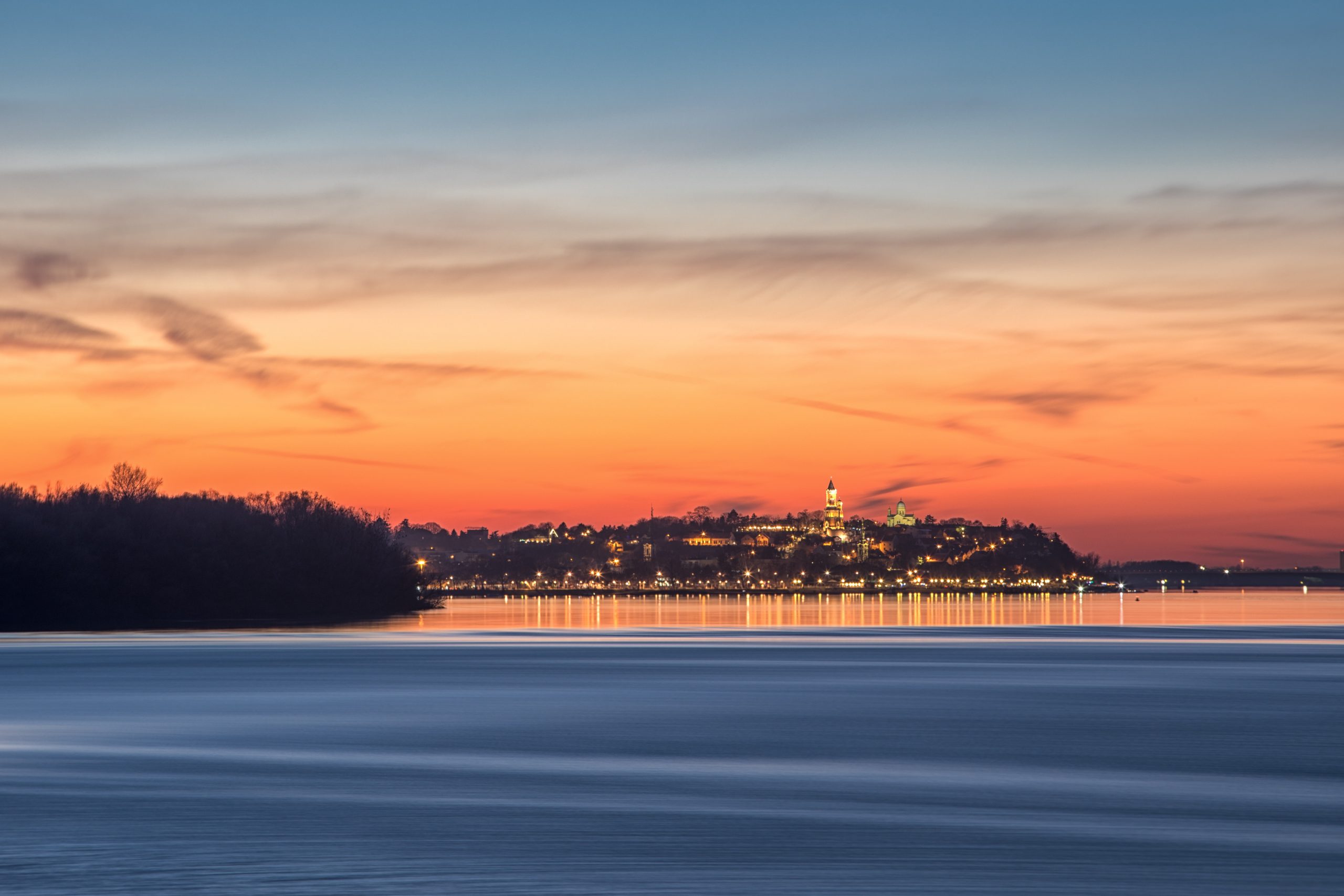 Some important stuff that you must have during traveling in Serbia:
First Aid Kit

Travel Adapter

Power Bank

Travel Towel

Water Bottle
Conclusion:
This article highlights the best places to see in Serbia. Along with highlighting also explains what things you must do during your travel and what not to. By reading it the reader can know the worth of Serbia. Next time if Traveler will visit then Serbia will be on his top list. This is the promise of the writer that you won't regret it. Travel will bring you happiness and better health. So, why not give it a try and spend your next weekend in Belgrade. Then spend your next holiday visiting devils town, Tara national park, and the house on Drina.