BigTime Software for Big Productivity and Profitability of Your Company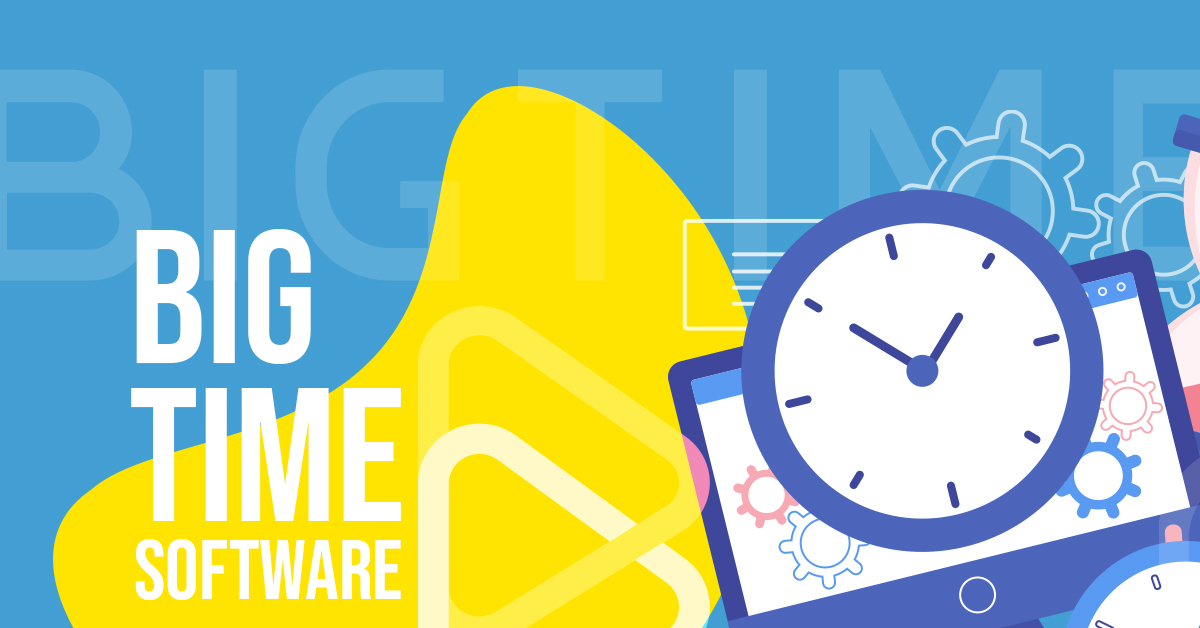 Getting your hands on reliable time tracking and expense management software is a pretty tricky discussion nowadays. If you're also going through the same confusing state to pick one trustworthy software, don't worry. Let's make it a straightforward option for the highly productive outcome for project management, time tracking, invoicing, and much more. We think BigTime software can become a devoted choice for your company.
Before getting into the several aspects of BigTime software and what it is, we'd like to inform you about the software industry that developed it. BigTime software was launched in 2002 by Brian Sanders and has been used by its hundreds of clients. Since then, the company has risen to power by gaining the trust of its customers.
Various industries utilize the software all across the world. BigtIme software is high in demand among professionals, from senior accountants to architects, for a good reason. It offers exceptional features and a consistently smooth experience.
What is BigTime Software?
BigTime is a project management tool with a lot of features. Managers can use it to record status, establish activities and tasks, and allocate tasks. Companies of various sizes may use the BigTime software. Billing, expenditure monitoring, DCAA compliance, and processing are all greatly aided by BigTime. Furthermore, for on-the-go entries, the tool supports iOS and Android devices.
BigTime, to put it another way, is a project platform for professional service organizations that require real-time knowledge to achieve long-term success.
BigTime Software Exceptional Features:
From project planning and budgeting through time, costs, and invoicing, Bigtime software ensures that you build effective workflows. You have all of the agility in one place for project management.
It facilitates you to monitor time by recording time and costs with utmost simplicity straightforward data entry. It allows you to automate the time tracking process.
By instantly issuing personalized invoices, Bigtime software makes final invoicing the easiest part of your job. It assists you in saving the time required to invoice a client and the time it takes for an invoice to be paid.
BigTime features templates and configurable reports to assist your firm in quickly responding to the most pressing issues. With comprehensive dashboards, analytics, and reports, it views your entire business in real-time.
Bigtime software also lets you use tons of integrations with your current systems. Slack, Google Apps, QuickBooks, Lacerte, Salesforce, and Zapier are all easy to integrate with BigTime.
Top-Notched Benefits of Using BigTime Software:
Bigtime software provides you with many benefits over its other competitors. That's the reason Bigtime secures hundreds of clients across the world. A few of its top-notched benefits are following:
Remote & Hybrid Working:
Meetings and emails are a time-sucking black hole. Every meeting gets additional information with BigTime's mobile workflow app for remote and offline time and cost management. To make timesheet entry go faster, use clever lookup fields. It makes things pretty easy to manage from both remote and hybrid workspace as you're able to track the step-by-step progress.
This software saves you a lot of time and effort because you don't have to look through excel files and double-check numbers and figures. It allows you to maintain everything in line.
Precise Budgeting:
Bigtime allows you to track mileage and receipts while on the go. Take a photo of a stack of paper receipts and save them to your digital expenditure report. BigTime's expense monitoring software allows you to bill immediately, track more accurately, and remain on top of spending at all times. It adds a huge benefit for the precise budgeting and suitable allocation of resources to bring high profitability.
Dedicated Customer Services:
BigTime software provides excellent customer service. It quickly assists you in resolving any problems you or your team may encounter. The software has a specialized team of experts who check into any issues you might have while using it. The crew is accessible to help you with any software issues you experience. Overall, due to the excellent after-sales assistance, this software cuts above the competition and benefits you over others.
Bigtime Software Reviews:
BigTime software reviews from its users build its credibility in the market. We examined BigTime's data from various surveys that verified customers' provided feedback. Customers of multilevel businesses of different sizes, including small, medium, and enterprise, give Bigtime software an average of 4.5 stars out of 5 stars. It shows pretty good remarks from the BigTime customers and their trust in the software.
We believe if you choose it, you also turn to be a happy client who gets satisfaction from the Bigtime project management software.
Bigtime Software Pricing:
Bigtime software is economical, and it costs approximately the same as comparable software with nearly similar features. The cheapest version of the software costs around $10 per month for each user. This version only offers you access to many parts of Bigtime software. The more expensive editions of the software cost $30 and $40 per month for each user, respectively, and offer a ton of features and a higher level of customer experience. However, Bigtime billing is paid annually.
Bigtime software also offers a free demo for 14-days. We highly recommend you avail of this Bigtime demo. It would help you to get first-hand experience before purchasing. Moreover, there are three paid versions of Bigtime software, which are following:
This edition charges $10.0 per month for each user. This subscription allows you to manage time for an unlimited number of clients and projects on any device, making billing and payroll simple with two-way QuickBooks integration.
For each user will be charged $30.00/month. The Pro package includes all of the Express package services, as well as invoicing, project management, expense monitoring, improved reporting, and API access.
A pretty expensive package with a wide range of features, costing $40.00 per month for each user. Revenue forecasting, finance and Salesforce integration, specialized reporting, and a data warehouse option are distinguishing features.
Final Verdict:
However, it is up to you to decide whether or not Bigtime software is an appropriate pick for you. However, we strongly advise you to write down all of your criteria and determine which Bigtime plan best meets your needs. Bigtime offers a 14-day free trial, so give it a go before you buy.