5 Monday.com Features Which Make The Software Different Than Competitors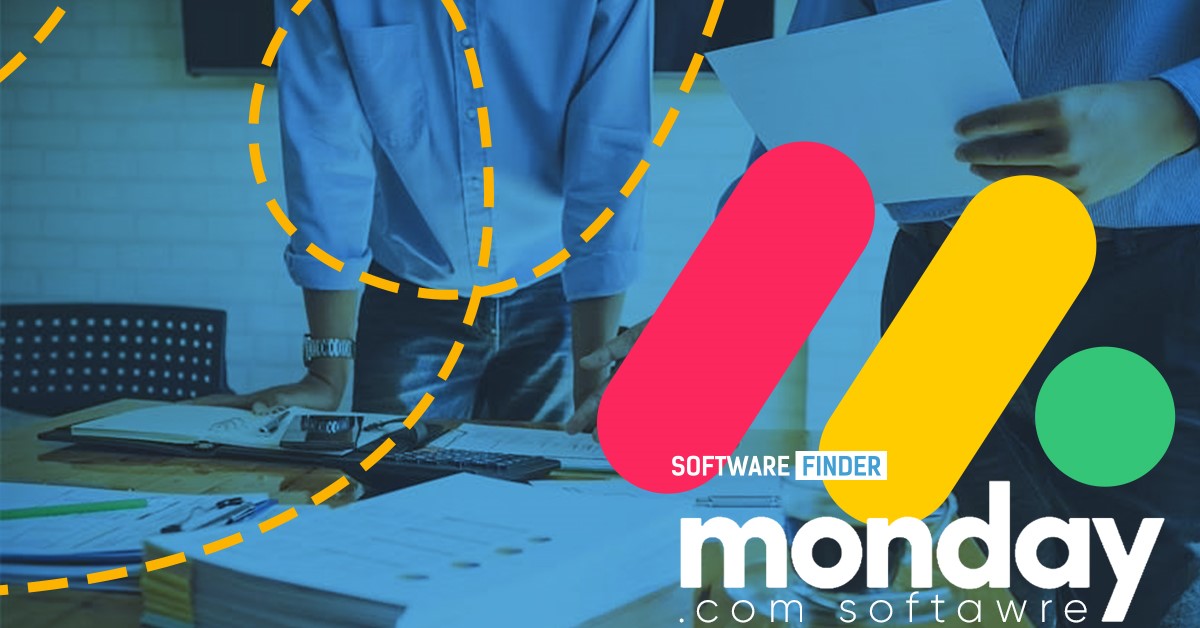 Before we start talking about the nitty-gritty details of Monday.com as software, in this Monday.com review we want to tell you about the company behind this incredibly popular software as well. The company, which has the same name as the software, launched Monday.com in 2014. Since the software was launched, it has superseded all expectations of popularity from it. In less than 8 short years, Monday.com has been valued at over $1.9 billion dollars and has gained the kind of popularity most software companies can only hope for.
There is definitely a reason why Monday.com makes it to the top of every list and trumps most of its competitors. That reason is the impeccable features in this software. In this Monday.com review, we will tell you about the features in this software that make it such a great choice, Monday.com pricing, and much more.
Top Monday.com Features
Data Visualization
The first feature we want to tell you about in this Monday.com review is the data visualization feature. This feature allows you to plan your project from start to finish. You are able to use the data you have for your project and display it in a visual format. A visual format is always a better way for you to explain a concept to your team and with this feature in Monday.com you are able to layout a visual plan of your project and this allows you to easily explain everything. The feature is mostly automated which also helps you save time when it comes to visualizing the project and its plan!
Simple Templates
The templates feature in Monday.com is one we cannot ignore. This feature really makes it a lot easier for you and your team to plan your projects. The software allows you access to a number of project templates that you can explore. These templates allow you to plan your project in no time at all since all you do is choose a template you like and then input the details of your projects within it. This helps you to spend the minimum amount of time on software project planning which helps you to shorten project timelines somewhat. The templates are also customizable so you are easily able to customize them to what you want!
Easy Collaboration
One of the most important aspects of a project is teamwork and of course, you would want software that makes this easier for you. The collaboration feature helps keep everyone on the team on the same page. This feature allows for everyone on the team to be on the same dashboard where they can keep track of what everyone is doing. Tasks can be assigned to every team member and everyone is able to view what the other is doing. The dashboard is shared which makes task sharing, sharing updates, and everything else a lot easier!
Notifications and Reminders
The next feature in this Monday.com review we want to highlight is the notifications and reminders feature. This feature is mostly ignored but we want to point out exactly how amazing this feature is. Notifications feature sends alerts about upcoming deadlines for tasks, sends reminders for when something is due, alerts you when you are tagged in a comment or when a comment is left on your task. All in all, this feature is very helpful in how it helps you to keep on top of your work and ensures that work is done on time, and essentially helps you to complete your project on time.
Customer Support
While we understand that the customer support feature is not a direct feature of this software, it is still an important aspect for you to consider before choosing software. This feature pertains to the long-term use of this software. Monday.com has a team of dedicated customer support specialists who are there to cater to you at any time. This feature really comes in useful when there is an issue with your software and you need to get it sorted to be able to carry on with your work. All in all, this feature really allows you to relax since issues with your software can be mitigated almost immediately.
Monday.com Cost
Now we come to another important aspect of deciding whether the software is for you; the pricing. In this Monday.com review, we want to be thorough and give you all the facts. The software has a free version but it is very limited in which features it gives you access to. The paid version of the software has a flat fee of $16 a month which is billed to you annually.
So is Monday.com Right for you?
Now we come to the final aspect of this Monday.com review; is the software the right fit for you and your team. Well, this entirely depends on what your needs are. The first thing we recommend you do is to write down all the features you would ideally want in your software and then compare it to the features in Monday.com software to see whether the features will match your needs.
We also suggest you read as many Monday.com reviews by users as you can. User reviews are a good barometer of whether a software is a good choice since users write down their long-term experience which gives you an idea of how it will serve you in the long run.
And finally, we suggest you ask for a trial of Monday.com or get a Monday.com demo to see whether the software will be right for you. Seeing a software and how it works really helps you to figure out whether or not the software is right for you!