Brief Overview on Company's Performance: Snap Inc. (NYSE: SNAP)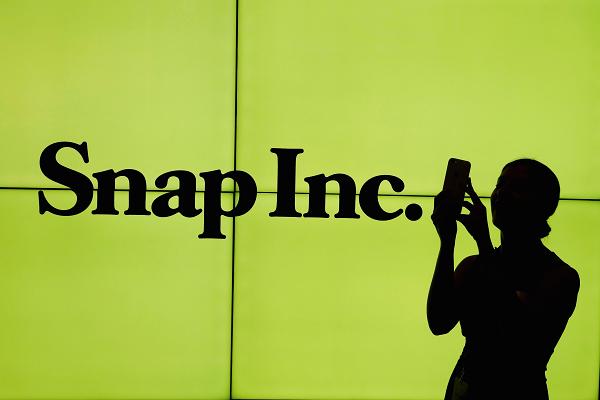 On Tuesday, Shares of Snap Inc. (NYSE: SNAP) fell -1.49% to $10.55. The stock opened its trade at $10.68 and after floating in a price range of $10.52 to $10.70; the stock grabbed the investor's attention and traded 11,324,849 shares as compared to its average daily volume of 24.64M shares. The stock's institutional ownership stands at 35.90%.
For the three months ended March 31, 2018, Snap's revenues soared 54% to $230.70M contrast to $149.60M as on March 31, 2017, driven by a growth in Snap Ads. International markets represented 26% of the Company's overall total revenues, up 14% from the year ago same period. The Company's revenue numbers fell short of analysts' estimates of $244.50M.
During Q1 2018, Snap's total advertising revenues soared 62% to $2290M on a y-o-y basis.
For Q1 2018, Snap's adjusted loss before interest, tax, depreciation, and amortization (EBITDA) was $217.90M, a boost of 16% from a loss of $188.20M in Q1 2017.
Snap stated a net loss of $385.80M, or $0.30 loss per share, in Q1 2018 contrast to net loss of $2.21B, or $2.31 loss per diluted share, in Q1 2017. The Company's results for Q1 2017 included $2.00B of stock-based compensation expenses, mainly because of the recognition of expenses related to restricted stock units (RSU), with a performance condition satisfied on the effectiveness of the registration statement for Snap's initial public offering in March 2017.
Operating Results:
During Q1 2018, Snap's daily active users (DAU) grew 15% to 191.0M from 166.0M in Q1 2017. The Company's DAUs increased 2% on a q-o-q basis from 187.0M in Q4 2017. For Q1 2018, Snap's average revenue per user (ARPU) was $1.21 in Q1 2018, up 34% y-o-y and down 21% sequentially. In North America, the Company's ARPU was $2.10, 74% higher than its global average. The Company's cost of revenue per user (CoRPU) was $1.03 in the stated quarter, up 5% on a y-o-y basis and 1% sequentially.
Cash Matters:
Snap's cash and marketable securities were $1.80B at March 31, 2018. Cash management reduced cash burn by 13% to $222.0M sequentially. The Company's capital expenditure increased to $36.30M in Q1 2018 contrast to $18.00M in Q1 2017, and $21.20M in Q4 2017.
Snap's net cash used in operating activities increased $77.00M in Q1 2018 contrast to the corresponding period in 2017. The Company's net cash used in operating activities was $232.00M in the stated quarter, resulting mainly from net loss, adjusted for non-cash items; stock-based compensation expenses of $133.30M; and a decrease of $48.70M in accounts receivable because of seasonality, partially offset by a boost of $37.10M in accounts payable, mainly because of timing of payments.
Snap's free cash flow was negative $268.30M and negative $173.00M for Q1 2018 and Q1 2017, respectively.
SNAP has a market value of $13.14B while its EPS was booked as $-0.99 in the last 12 months. The stock has 1.25B shares outstanding. In the profitability analysis, the company has gross profit margin of 17.10%. Analyst recommendation for this stock stands at 3.20.