Capcom Arcade 2nd Stadium Inserts Coins on PS4 This Year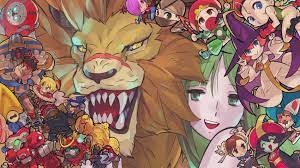 Capcom is assembling another another collection of coin-op classics for the PlayStation 4, which will be dubbed Capcom Arcade 2nd Stadium to avoid confusion. A copy of this modern collection of quarter guzzlers was previously leaked in Korea, but the Japanese publisher has recently verified that it exists. It will be similar to its predecessor, Capcom Arcade Stadium, in that it will have a total of 32 games – all of which will be updated with save states, rewind capabilities, and other features.
As was the case with the last collection, a free download version of SonSon, the firm's 1984 rendition of the ancient Chinese tale Journey to the West, would be available for download as part of the promotion. For those of you who are unfamiliar with the game, it is essentially an auto-scrolling platformer in which you must navigate your way up and down six different stages while avoiding various opponents such as bats, rats, and a slew of other creatures.
Capcom Arcade 2nd Stadium is bringing another 32 arcade classics to Switch, PS4, XB1, and PC!
SonSon will be a free download with this collection, and pre-orders / early purchases of Capcom Fighting Collection will also get Three Wonders as a bonus at launch.
More info soon! pic.twitter.com/mbvrpwr7LB

— Capcom USA (@CapcomUSA_) April 11, 2022
Three Wonders, a second bonus title, has also been revealed for the game. This strangely enough is a 1991 collection of three separate games: Midnight Wanderers, Chariot, and Don't Pull, all of which are included. It was originally transferred to the PlayStation 1 in Japan in the late 1990s under a new name, Wonder 3, and released there in 1996. Capcom Fighting Collection, which will be released later this year, will include Three Wonders, but there is no news on whether or not it will be available as a stand-alone purchase.
Of course, the publisher has promised that further information would be released shortly. The package's release date appears to have been set for the 22nd of July, 2022, according to Microsoft's notoriously leaky online shop – but this is, of course, always subject to change.