Casino Chips As An Internal Currency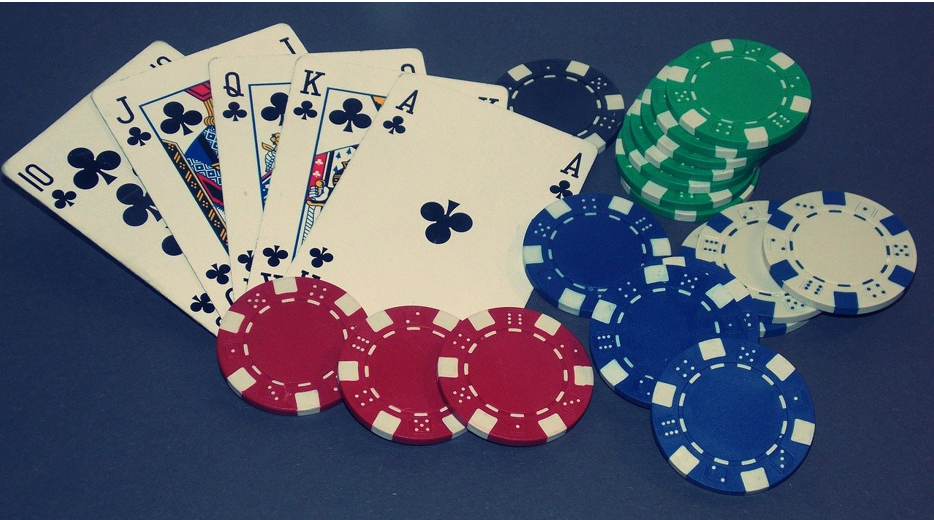 Casino chips are the equivalent of money. They were invented to provide customers with greater convenience and save them from carrying large amounts of cash. In addition, they put all visitors on a level playing field, eliminating the possibility of playing with different currencies. This is the monetary unit of the gambling establishment, and they bear the casino logo and can be used to play casino games. They are made of certain materials and have multi-level protection against counterfeiting. Everything is the same as conventional currency, but only within a particular gambling establishment.
Without chips, the gambling process in specialized establishments could not occur. Chips are casinos' internal currency and are created to standardize financial transactions in casinos and gambling in general.
Interestingly, gambling activities originated in the 17th century, while chips in their almost modern form appeared much later, only in the 19th century. Before that period, the role of chips was performed by various valuable objects that accept at stake.
Modern chips appeared in the 80s of the 20th century. They began to make ceramic, which made it possible to put various patterns on them, paint them in colors, and give them special features that distinguish chips from one gambling establishment to another.
Nowadays, modern chips have emerged, equipped with, among other things, such security features as radio-frequency identification and ultraviolet marking.
Denomination and Color of Chips
There is no single standard for matching the color and value of the chips. The palette varies from institution to institution. As a rule, the following denominations use 500, 100. and 50. If we are talking specifically about poker, you can also see $1,000 and $25,000 chips at the high roller tournament table.
In the traditional color, scheme chips cover in white, blue, green, black, red, and purple. As a rule, white chips correspond to the face value of $1, red – $5, blue – $10, green –$25, black – $100, and purple – $500.
The color palette of chips in different casinos may differ for various reasons. This may be due to the materials used for manufacturing, the introduction of their unique protection methods against counterfeiting, or any design preferences binding to the country's fiat money where larger bills are in circulation. But still, they try to adhere to the general color scheme.
In some casinos, expensive chips take the form of rectangles. Moreover, each of them has its serial number.
As for manufacturing, each manufacturer has its secret formulas and chemical composition, which is not disclosed to exclude fakes.
Material for making casino chips
The most common material for manufacturing is clay, but not pure, but with sand, calcium carbonate, and chalk. These impurities in the composition allow you to increase the strength of products, their scratch resistance, and the service life as a whole.
Casinos wishing to save money use ceramic analogs instead of clay. The main advantage of the composition of resins and plastics is the low weight of finished products – usually no more than 10 grams. Metal elements are often inserted in the center to make the chips heavier.
There are unique collectible chips that can accept in most casinos in the world. One such chip was created by the famous Canadian jeweler Jerry Levy. He used pure rose gold and diamonds in his work.
Given the popularity of gambling and the money around, chips have become a subject of interest for fraudsters. To prevent counterfeit chips from being used in the establishment, the following measures are in place:
Unique composition. If a person needs to be proven guilty of using counterfeit chips, they may send one for laboratory analysis—all tokens in the institution are made from the same mixture.
Appearance. Completely repeating the design of tokens is difficult because of the large number of details and the high cost of the production process. It is possible to distinguish the original from the fake by dozens of criteria, starting from the color combinations on the edges and ending with the hidden strokes.
Additional protection. If these security measures seem insufficient institution, it can order the manufacturer UV marking, and in the chips with the highest denomination to install chips.
In addition, each chip has a casino logo or denomination, which is applied like a sticker. The logo is an imprint on real chips, not a simple sticker that can tear off.
Cases of detection of counterfeit chips are sporadic. A high level of control and monitoring of everything that happens on the casino floor leaves no chance for cheaters counterfeiting chips.
Also, any casino operates a video surveillance system continuously, so cheating him is almost impossible.
Players can purchase chips at the cash desk of each Casino using cash or non-cash payment. Remember, however, that chips are not universal and are accepted in the Casino they purchased.
Using Chips in the Casino
Chips are used in casinos for several reasons, more convenient than paper money. More difficult to steal or counterfeit. Because of their equal size, they are easier to count in stacks than paper currency when used on the table because of their similar size. Chips do not need to rely on knowing the payout amount. They only need to be weighed because each type of chip has its unique exact weight. Casino players part easier with chips than with cash.
Eventually, chips became part of the gaming atmosphere, and although offered alternatives to the industry, casinos chose to retain this attribute.
The issue of security is also primarily solved with the help of chips. In the gaming room is always placed a video surveillance system, which allows you to track the bets made by visitors.
The history of gambling is rich and fickle, as is the players' luck; some get huge winnings, others try to outsmart the casino and master the adventurous games, others prefer online gambling. If you are one of those who like online gambling, check out casino reviews from real gamblers before playing in online casino. But the main thing in a gambling establishment is its chips from which players win and lose their faith in luck and attraction to gambling, and appeal to the colorful and inner world of the casino.