Consider These Four Aspects to Become a Successful Social Media Influencer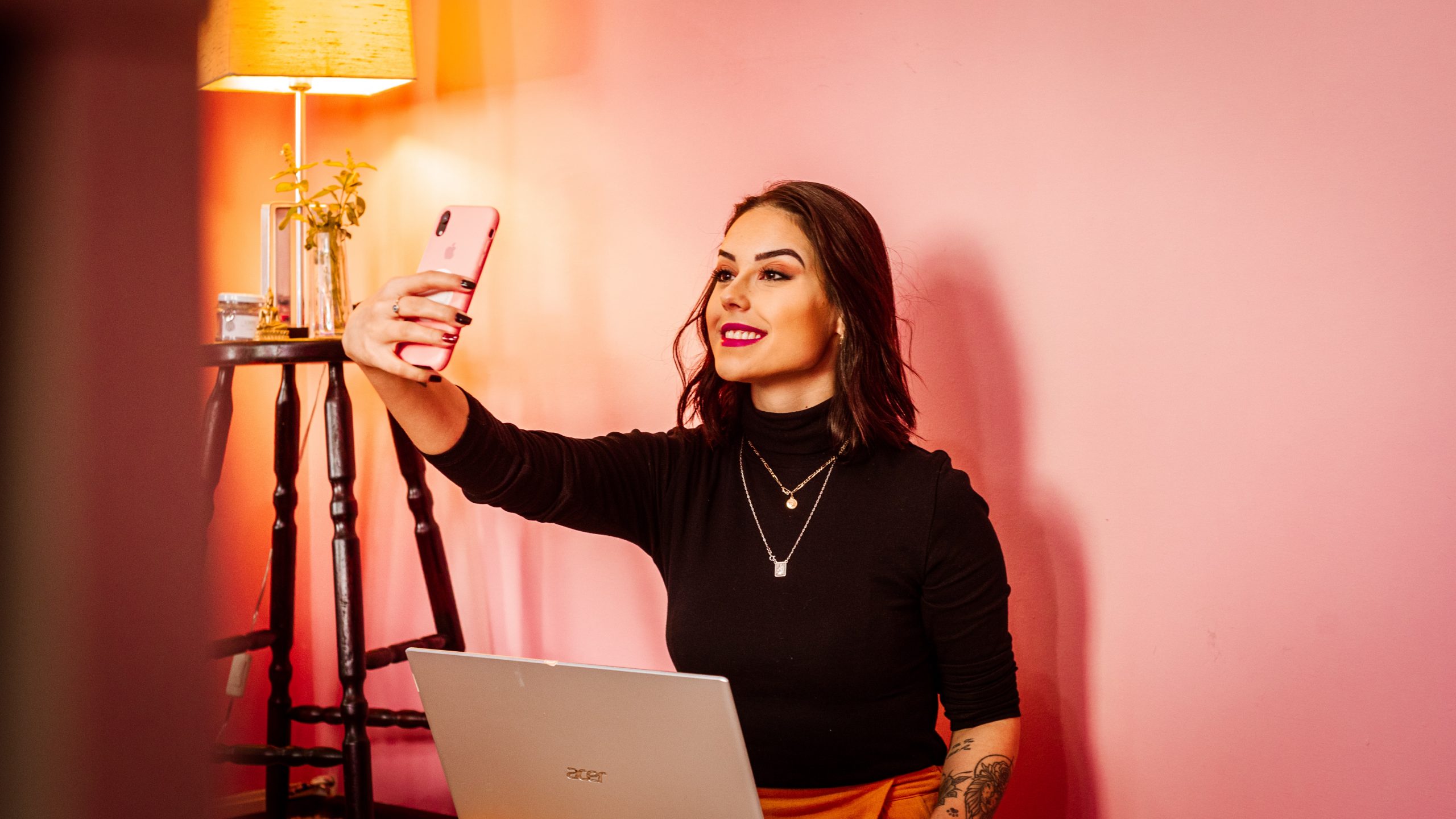 Social media influencers are currently ruling the world. Businesses want to partner with them to increase awareness, revenue, and conversions. At the same time, their followers turn to them for recommendations and expert advice.
With influencing marketing growing in popularity and promising a lucrative profession, it's natural for anybody today, particularly young people, to want to be a social media influencer. That's great because it also makes a fantastic passive income stream.
The good news is that anyone can become a social media influencer. No, I am not joking. You need to implement the correct strategies and must have tremendous patience. You also need to stay consistent. Only then will you be able to see fruitful results.
Keys to Becoming a Social Media Influencer
Building a loyal fan base is not an easy affair. You must keep many factors in mind and remain consistent. You have to develop a friendly rapport for followers to trust you and your opinions. That's because followers typically perceive the influencer as a role model and an authoritative figure.
To make the process easier, you should interact with your audience personally. You must give your content a distinct and authentic voice to achieve this. Moreover, Your material should be polished, and you should be self-assured. You must wow your audience with your charisma.
You must be spontaneous when conveying your message. You must be confident to do so. Don't worry; I'm not asking you to mug up complex or technical material. Use contemporary technologies such as teleprompters to make things simpler.
A teleprompter helps one remain confident on-screen while communicating with hundreds and millions of followers. Install a reliable tool like Bigvu's Teleprompter app to kickstart your influence marketing career. But, before you do so, examine the below key points.
Choose a Niche
Without a defined niche, you will be a jack of all trades and master of none. It is, therefore, advisable that you choose a niche that fits your abilities and customize your content around it.
Are you a fitness nut with in-depth knowledge? Then your niche can be health and fitness. On the other hand, if you are a big-time gourmet, you should consider becoming a food blogger.
Similarly, there are several niches such as fashion, lifestyle, beauty, technology, sports, gaming, entertainment, and more. You may also combine two complementing categories, such as fashion and beauty.
Here are a few Instagram influencers with a specific niche for your reference:
Huda Kattan – Beauty

Khaby Lame – Life Hacks

Kayla Itsines – Health and Fitness
Your specialization should mirror your personality and be something about which you are passionate. Only then will you be able to appeal to the audience naturally.
Choose a Platform
Yes, you may share your content across all social media platforms. But there's no real reason to. Choose a platform that is relevant to your specialty. For instance, Instagram works excellent for fashion bloggers. Similarly, Twitter and LinkedIn are best for entrepreneurs to promote brands.
Here's a simple hack for deciding on a platform. Examine where other influencers in your niche have developed their footprint. If you are a gaming influencer, you will notice that most of your peers have a significant presence on YouTube and Twitch.
Stay Consistent
I can't emphasize this enough. Building a devoted fan base will be more challenging if you are inconsistent, no matter how vital and exciting your content is. That's because people listen and admire individuals who are dedicated and consistent. Sustain your audience's interest by publishing quality information frequently.
Use a content calendar and scheduling tools to aid you in doing this. Decide how frequently you want to post, then select the appropriate time. You should also update your calendar with content formats, topics, post types, and more. Finally, schedule posts for automatic content publishing.
Here's an example showing the power of consistency. Nas Daily publishes a one-minute video on Facebook every day. The admin, Nusair Yassin, has attracted over 40 million followers due to his consistency.
While attempting to post frequently, do not compromise on content quality. If you're out of ideas, share a glimpse inside your life or publish bloopers. Additionally, if you will miss a day, upload a quick message or video informing the viewers. Doing so will give them the impression that you care about them.
Partner With Other Influencers
Because you are just starting, it may take some time to acquire a following. You may expedite the process by partnering with other well-known influencers and paying them to promote you. However, make sure you do not approach competitors.
Partner with someone not in your niche but is similar to it. For example, if you want to be a fitness influencer, reach out to a lifestyle blogger. You might even give the blogger a fitness regimen in exchange for promoting you.
Conclusion
That is how you can kickstart your social media influence marketing journey. There are numerous more factors to consider, such as using relevant hashtags, interacting with your followers, hosting contests, giveaways, and other activities. These will become known to you as you go.
Best wishes!