Dave the Diver: Auto Supply Guide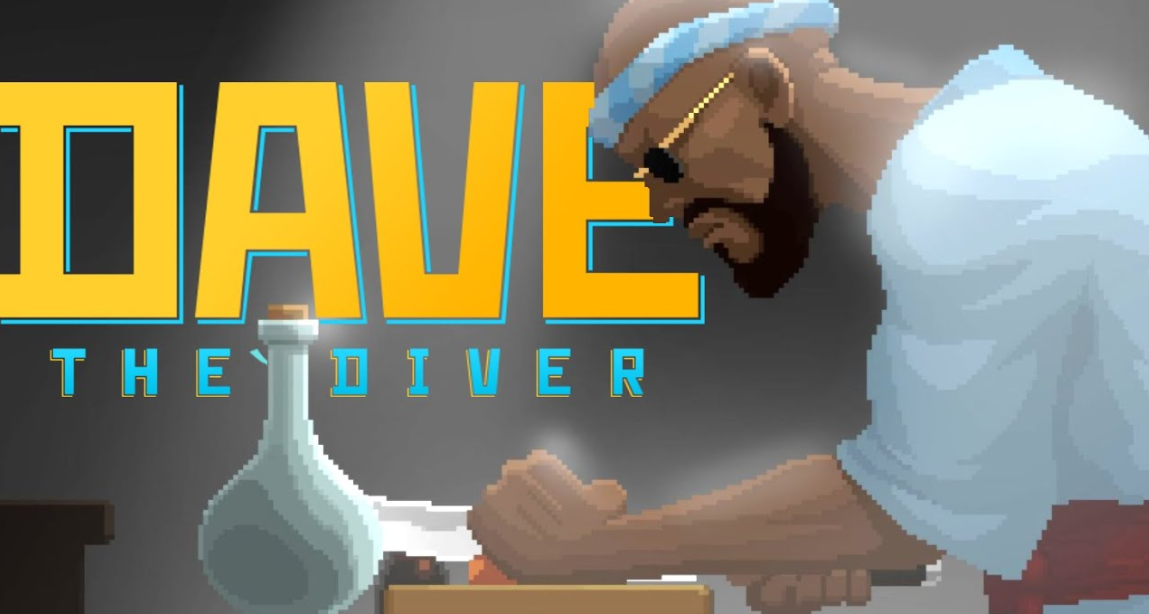 Dave the Diver is a Steam Early Access game. This odd but fun game involves diving for fish during the day and serving sushi at night. Dave must catch a lot of fish every day to satisfy clients and earn cash. Dave can help by hiring workers, updating their video game restaurant, or using Auto Supply to save fish and money. Dave the diver auto supplies guide:
Read Also: Assassin's Creed Mirage: How to Eavesdrop
What is Auto Supply in Dave the Diver?
Dave the Diver is an independent video game in which the player manages a restaurant and has various options at their disposal. Despite being one of the game's most useful features, Auto Supply is poorly explained. Bancho claims that using Auto Supply will merely make life "easier," however.
Players may be scratching their heads about taking advantage of this option because this Dave the Diver hint is so underwhelming. Typically, participants must guess the anticipated number of dishes served that evening. When making a menu, it would be fun to include anything from one to ten servings of the same meal. A player might choose to have 9 of their dishes prepared in advance. Thus, if just 5 are purchased overnight, 4 will be wasted.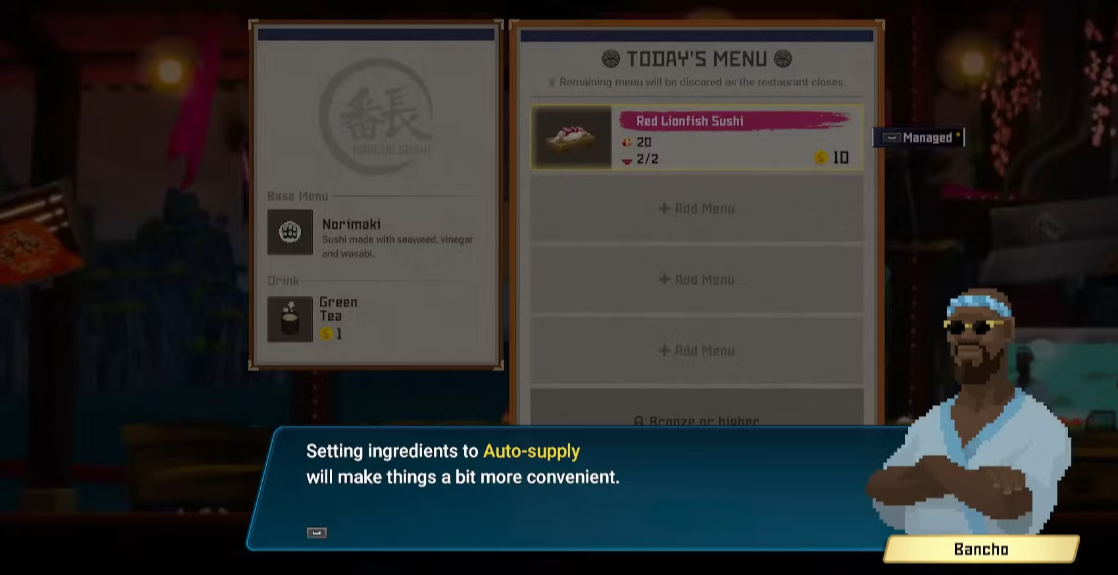 However, if only one of each dish is ordered and Auto Supply is activated, as many meals will be produced as there are orders. This ensures that the ingredients for the other four dishes won't go to waste, even if a total of five are purchased during the evening. This aids players of Dave the Diver by reducing the fish and seasonings needed to prepare each dish, which does not appear to increase preparation time. Because of this, Auto Supply is among the best options available.
How to Enable Auto Supply
Pick the night's special at Bancho's Sushi when planning the menu. No matter how many servings a player has available to them, they may only choose one of each type. When you get back to the menu, you can click on each item and choose Auto Supply from the resulting menu. If you're sure you want to enable Auto Supply, the game will prompt you to confirm your decision; pressing space will do so.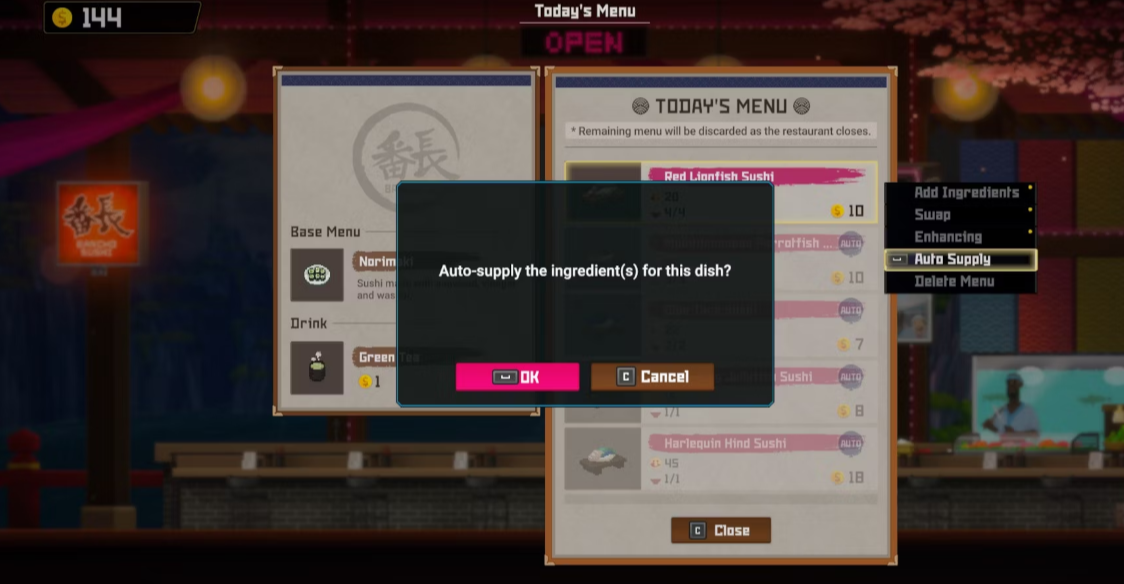 Dave may now spend less time gathering fish and more time diving for other things and mysteries because players will waste a lot less fish and materials during the night. Moreover, if Dave the Diver ever needs to make a quick cash, he will have a larger selection of products to sell.
How to Use Auto Supply
Instead of counting on how many of a particular dish you have prepared for the evening, you may use Auto Supply to immediately restock the ingredients from your inventory as they run out. You can activate it in this way.
When you reach the dining room scene, start perusing the menu.
Choose the desired channel for Auto Supply activation.
Select Auto Supply, located beneath Swap, from the drop-down menu.
Your selection won't take effect until you verify it again.
Repeat the steps above for each additional dish you wish to enable Auto Supply.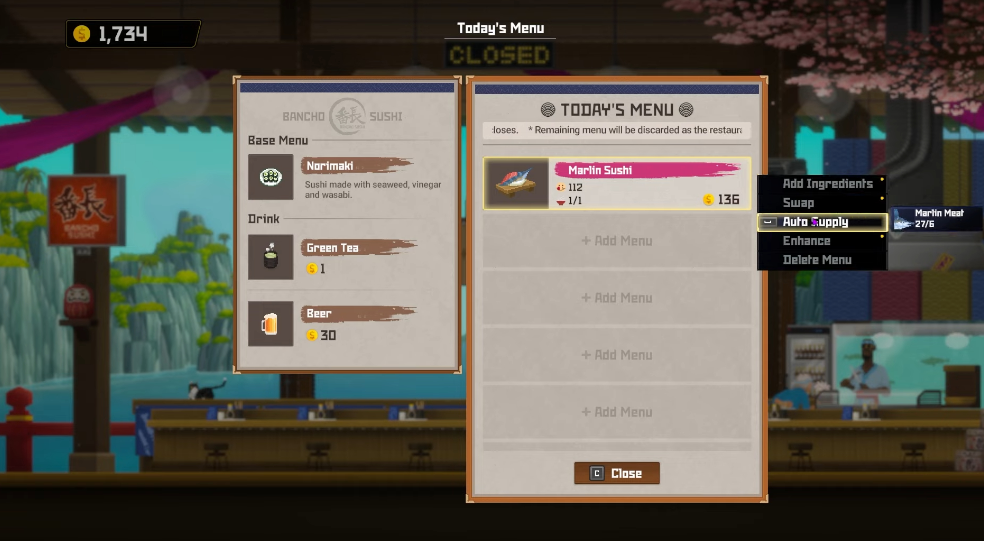 Auto Supply is a more effective way to keep the food flowing without having to guess how many you will need before the clients arrive, and it comes with no penalties or drawbacks. Turn on Auto Supply to feed your happy customers and make the most gold possible while wasting the fewest ingredients possible.
FAQs
How much sushi do you put out Dave the Diver?
Put only one of each type of sushi on the menu and have it "Auto-Supply" if you're utilizing simple sushi ingredients like fish. Using appropriate meals (multi-serving plates) makes things more difficult.
Does Dave the Diver remaining food get discarded?
That's right, if an item doesn't sell, it's discarded. You can save money by creating less food and then having the refills happen automatically. One serving of each dish may be sufficient. Some dishes with several servings may not be appropriate for automatic restocking.
What is the best gun in Dave the Diver?
The Red Sniper Rifle is the best option available from a purely statistical standpoint. This monster has the most damage output of any firearm (32 per shot), the longest range (20 meters), and the highest magazine capacity (three bullets).
How many customers per night in Dave the Diver?
It's impossible to predict how many people will visit your establishment each night. There isn't a sign or number on the menu that indicates how many people have been served.