DC's Doom Patrol Teaser Wishes Us Happy Holidays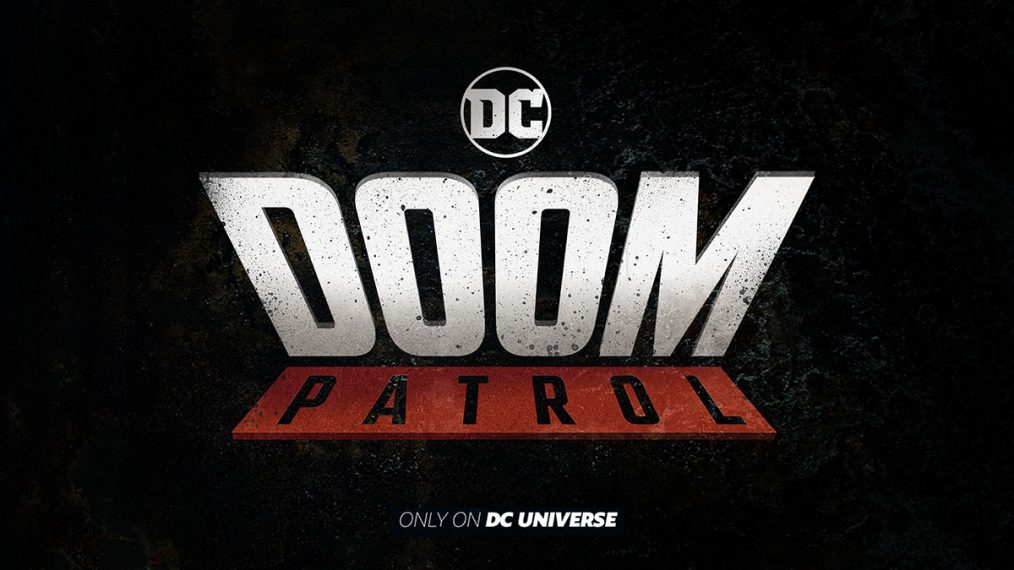 So it's Justice League aka the responsible adults, then there is the Suicide Squad aka the not so responsible adults, then comes the Titans aka the hormonal and erratic teens and then there is Doom Patrol and you say, "Doom what?" Don't beat yourself over this simple question folks, for now you will have the chance to get to know who they are and then some, all thanks to the popularity of the show based on DC Comics called 'Titans.'
It was Titans Season 1 Episode 4 in the first place that introduced the Doom Patrol to viewers and now thanks to Jeremy Carver we are getting a spin-off of Doom Patrol itself. Jeremy Carver is known for his work as a producer and writer for the shows like Supernatural, Frequency and Being Human, so he is legit and a bad-ass. No doubt the show is expected to do well but a lot is to be reserved until the first episode airs on DC Universe 'video on demand' service and hopefully on Netflix and other services as well.
Doom Patrol is not new in case you were wondering. The first time the team appeared in DC Comics/ Vertigo/ Young Animal publications was in June of 1963. The characters were developed by Arnold Drake, Bob Haney and Bruno Premiani now making a comeback. The first Doom Patrol consisted of super-powered misfits whose gifts caused them alienation. Which happens to be the theme Jeremy Carver is going with. As Titans gave us kind of a pilot for this show in which these misfits were shown living in hiding. As the show is obviously picked up, there have been a few changes in the cast while some reprising theirs.
Cast
Actress April Bowlby (The Slammin' Salmon, Two and a Half Men, The Big Bang Theory) is playing Rita Farr/ Elasti- Woman. A member of the Doom Patrol and former Olympic swimmer turned actress, who develops the power to shrink and grow at will after being exposed to a toxic gas. April is also reprising the role of Rita Farr from Titans where she was shown somewhat lacking the control over her powers. She is also one of the founding members of the Doom Patrol in comics. This is going to be her beginning or origin story as Elasti-Woman.
Cyborg is a well known figure in the DC universe. A half-human, half-machine superhero, struggling with his duality and finding a place to fit in. Joivan Wade debuting as an actor playing this character and I have to say, this Cyborg seems more like a Cyborg from the comics than the movie depiction played by Ray Fisher. I am very much interested in Victor Stone aka Cyborg's origin story and how he becomes a steady and stable superhero after becoming a super computer, a genius and killer robot all into one. His Journey from a Football prospect to a mangled and reassembled cyborg to one of the founding members of Justice League.
A member of the Doom Patrol with 64 distinct personalities, each displaying a different super power. Yup, you are reading this right, Jane Morris is the dominant alternate personality of Kay Challis who suffers from dissociative identity disorder. As a result of exposure to the alien 'Dominator's gene bomb', each of her 64 alternate personalities obtain a different super-power. Diane Guerrero (Orange is the New Black) is taking on this very challenging role. I hope they showcase most of her identities in the show or at least list her mental subway grid called the underground.
Brendan Fraser (The Mummy, Crash) is reprising his role of Cliff Steele aka Robotman form Titans show. Robotman is a member of the Doom Patrol and former car racer whose brain was transplanted into a robotic body after an accident destroyed his own. Fraser voices the character and appears as Steele in flashbacks, while Shanahan physically portrays Robotman which is kind of weird to me but whatever makes the character work I guess. Robotman is one of the key members of the Patrol from the comics as well.
Matt Bomer (Magic Mike, Magic Mike XXL) is playing the role of Larry Trainor/ Negative Man. A former fighter pilot who crashes into negative energy and is now wrapped in bandages from head to toe. Matthew Zuk will portray the physical Negative Man on screen while Bomer will appear as Trainor in flashbacks and also provide voice for him. Larry Trainor is a founding member of the Doom Patrol along with Elasti-Woman, Robotman and The Chief. Negative Man has the unique power to release a negatively charged being from his body that is capable of flying at high speed, causing solid objects to explode, and passing through solid materials.
Timothy Dalton (Hot Fuzz, Penny Dreadful) is playing Niles Caulder/ The Chief. He is the leader of the Doom Patrol and a leading doctor in medical science who specializes in finding those in need who are "on the edge of death in need of a miracle. Dr. Niles Caulder is a paraplegic gifted with a genius-level intellect. Caulder uses his scientific knowledge to develop numerous inventions and innovations that have made him wealthy. He creates Doom Patrol to protect the innocent and fight crime but more than that to accept those who are ostracized in society. He is also taking the role over from Bruno Bichir.
Alan Tudyk is Playing the role of Eric Morden aka Mr. Nobody. A living shadow able to drain the sanity of others after being experimented on by ex-Nazis in post-war Paraguay. Aside from draining sanity from his victims he has the additional power of lost objects finding their way to him, so long as they belonged to 'nobody.' He is a supervillain in the DC Comics universe who recruits several bizarrely- powered individuals to form the Brotherhood of Dada with members such as Sleepwalk, Frenzy, Fog and the Quiz. So the Doom patrol might end up fighting another group in this series.
Interestingly the Beast Boy played by Ryan Potter, who happens to be a key member of the Doom Patrol was taken by Titans. It is unsure whether he will return to the Patrol or not but there will be a cameo or two for sure. We might even see some of the Titans make appearances in this series. Everything looks promising after the success of Titans and I have to say that the Series based on DC Comics are doing a much better job at bringing these character to life than the movies. Maybe the movie guys need to stop worrying about box office and focus on the story and characters more only then, maybe we will probably get the Justice League we want and deserve as fans. Aquaman seems to be doing well in terms of hype and promotions but one movie alone isn't going to compete with what Marvel has created.
Good luck to Jeremy Carver and his team on this series and hopefully we will get more comics come into live-action genre because now is the best time to do so.