Emporio Armani: The Perfect Watch for Every Gentleman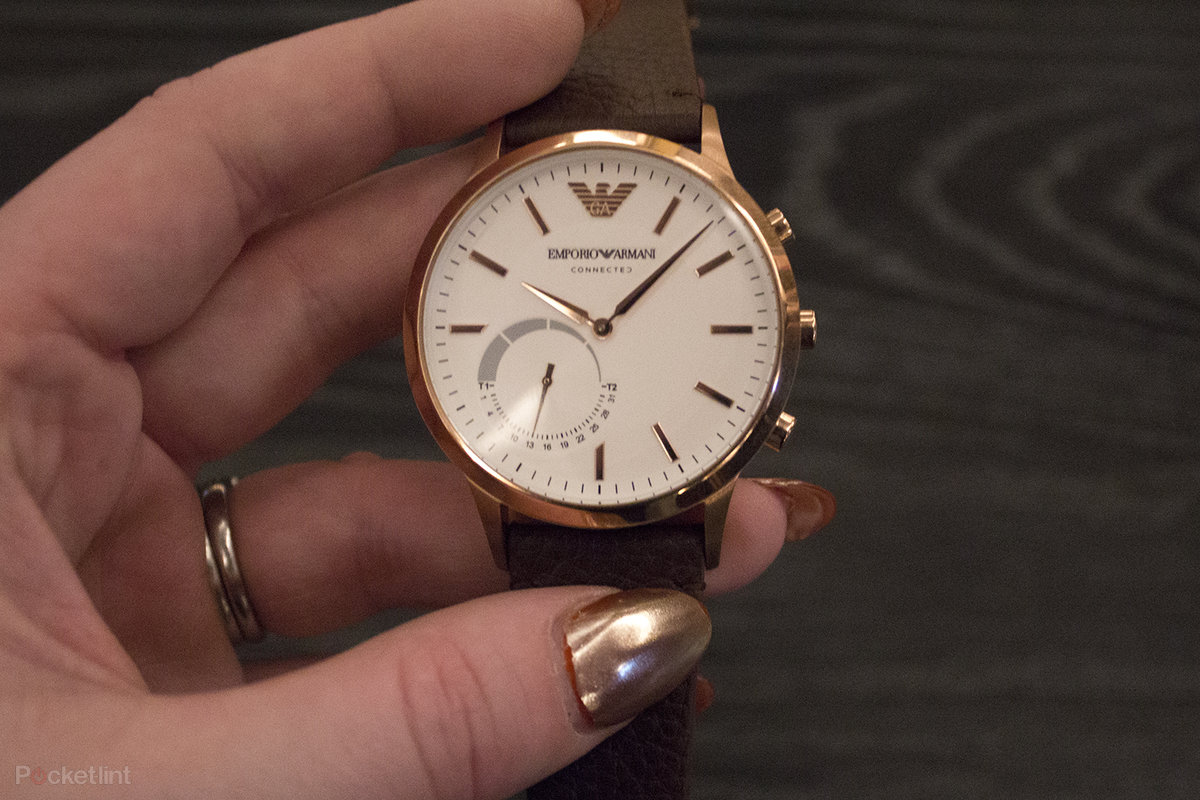 Watches are the best choice of gifts for a man. Whether you are looking for something to give your brother on his birthday, your dad on the upcoming holidays, and even for your husband on your anniversary, you can never go wrong with a classic, luxury watch. However, with all the choices to choose from, it may sometimes be hard to decide which luxury watch would you like to be the symbol of your love. Let us help with that dilemma: choose Emporio Armani. More than just a collection of high-fashion clothing for men and women, Armani is also well-known for manufacturing watches of good quality and design. Here's what you need to know about this luxury brand.
It has a rich history!
Founded by Giorgio Armani, Emporio is the addition to his renowned legacy in the field of fashion. His success in 1975 for launching his name brand birthed a child in 1981 named Emporio Armani. It caters to a younger target market. Since then, this brand has continuously created a complementary collection of clothing and accessories that will attract men and women in their 20s and 30s. Their collection of Emporio Armani watches are manufactured in Switzerland to ensure the quality of the details and watchmaking techniques of their products. Furthermore, it is produced and distributed by the Fossil Group to make sure that their watches will hit the right market.
It is made of high-quality materials.
Armani watches for men are known for its world-class products. The main reason for this is because they do not disregard the materials to create their products. They use superior crystal materials such as Sapphire for a stylish and durable finish. Stones and gems contribute to the overall aesthetic of a watch. Hence, it's necessary to use the finest option. Furthermore, one of the parts that make Emporio Armani a highly-regarded option for a watch is the caliber of stainless steel that they use. The stainless steel is like the backbone of every timepiece. The dependability of its dial and watch movement relies on the overall material that protects it. That's why Emporio Armani makes sure to use premium elements that make the internal mechanism of every wristwatch.
It comes in both leather and steel.
Emporio Armani understands that men have different ways of expressing themselves through style. And since they also want to cater to a larger demographic, Armani also releases different watch band materials: leather or steel.Choosing a watch to wear is the same as picking the right shoes — and the choice depends on your overall outfit. Furthermore, a watch strap says a lot about your personality and appearance. Hence, it's crucial to make sure that you have an option. It's also helpful for when you need to choose the type of watch that you will send as a gift. For instance, your father may prefer to wear a watch with a steel strap while your brother may opt for a younger look with a leather band.
It has a variety of models.
Armani also adapts to the dynamic needs of its customers. In the old days, watches are simple, and the analog is the best choice. However, since technology is continuously evolving, many people are looking for other options that will best fit their day to day needs. Because of that, Armani also releases three types of watch generations: analog, hybrid, and smartwatch.
Analog Watches
Despite the changing times and the rise of high-end gadgets, some men still prefer to wear a minimalist watch.  Furthermore, people still see analog as the most efficient way of telling the time or date, depending on the watch feature. It's simple yet classic.
Smartwatches
To a younger generation, everything has to be connected. It means that their computers have to have the same information or data from their mobile phones and even watches. That's where the smartwatches come in handy. Emporio Armani wants to provide for these markets, and so they also release a collection of smartwatches. With this, you can sync various functionalities such as physical activities and save the data on your phone.
Hybrid Watches
If you are somewhere stuck in the middle between analog and smartwatch, you may want to consider buying Hybrid watches for your man. It's a unique model that still retains the analog design and functionality of the timepiece but also offers the benefits that you can get from smartwatches.
It has Quartz and Automatic Movements.
The standard, and most preferred, watch movement is Quartz. It is highly accepted worldwide to provide the most precise time of the day. However, Armani does not close its doors for other options in watch manufacturing. Hence, all their analog watches both come with either a Quartz or automatic movement.
It's the perfect watch for every man.
Aside from all the facts stated above, Emporio Armani, indeed, stands out among other choices of luxury watches for men. It is made with pristine engineering and premium materials, it is carefully crafted for superior aesthetic appearance, and it has a wide variety of selections to choose from. More than that, Armani also comes with extra features such as date windows, chronograph subdials, GPS, and others. All you need to do is to pick the right model to match your man's needs.