Energizer Power Max P18K Pop – Battery Life for Days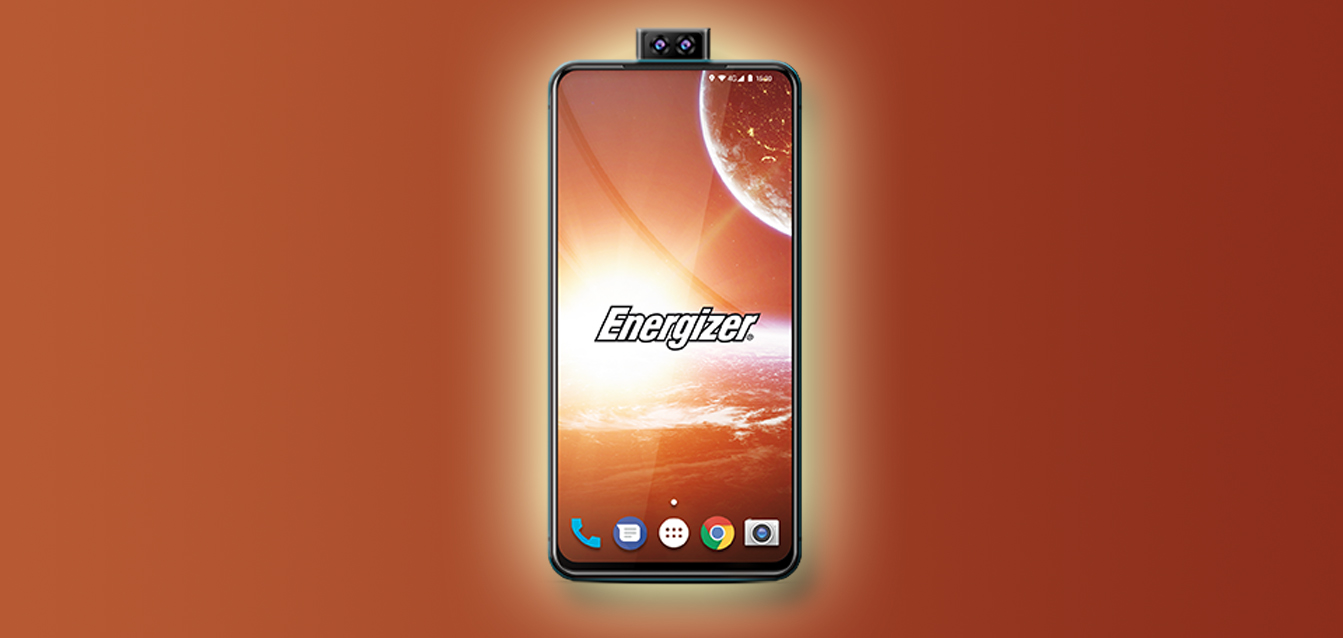 So, it seems that the world-famous battery maker, Energizer, has taken upon themselves to enter the smartphone ring. But the company is giving us yet another Android phone, I mean they are but it's different. How? You might ask, and that would be a valid question since there about a million Android phones out there by every company who knows anything about circuitry. Energizer is playing on their strength, which is battery and boy have they come up with some insane, if you can get past the looks that it.
MWC is a crazy time and around this time, companies, old and new, come up with their latest projects and unveil their prototypes and new devices. It is a good place for that since the press and reviewers on the floor cover everything while covering everything about them. Makes sense for Energizer to do the same and so they show cased two devices to the press with hands on and everything. Power Max P18K Pop and Ultimate U620S Pop, but I am only going to talk about the former.
Energizer has added an 18,000 mAh built-in battery, let that sink in for a second, well I don't have all day for that so let's move on. This monster of a phone carries a battery that will last you for days, literally. It is the answer to all those battery complaints that we have all been vocalizing since the smartphones started to slim down and with that, their battery capacity suffered. Energizer is a battery company and this might have made them mad, so they threw the answer at the smartphone industry.
It is simple math, if you want more battery then looks will be compromised, especially if you are a smartphone maker. And if you want to give people battery that is enormous then you don't give rat's behind how big the device gets. I like this way of thinking personally, sine the device caters to those who don't have time or the stamina to deal with chargers and cables with them wherever they go.
The device is hefty and a noticeable girth to it, obviously because that's its selling point. The measurements for the device are:
153 x 74.8 x 18mm
Of course, the measurements are bizarre since the device is carrying an 18,000 mAh battery inside which happens to be below the legal flight limit. According to the company, the battery will last users:
4 days of music playback
2 days of video watching
50 days of standby
Now as these numbers mess with our head, there are things to remember that as big the battery is, and as long as its alleged to last, it will require some time to recharge the device. Which is why the company has made sure that they install the latest charging technology in it.
The device has a USB Type-C port at the bottom which comes with a USB Power Delivery 2.0 Quick Charging support at 18W.
There are going to be challenges to get used to this device and it is not for everyone to say the least. It is being marketed to a niche demographic who carry a plethora of devices and power banks with them. Carrying a smartphone and a power bank are still two devices but with Power Max P18K Pop, you only have to carry one.
Aside from all the hoopla, the phone itself is a 6.2", 1080 x 2280 pixels (FHD+) LCD display and has no notch up top, which is interesting but as soon as you find out what the "Pop" is all about. The dual selfie cameras pop up from the top side which can be traced back to the design of one, Vivo's NEX S. Plus, given the size of the device, a notch or bezels would've been strange, looking at the design makes complete sense.
The two camera modules are:
12MP Main
2MP Depth Sensor lens
1080p @ 30fps
Keeping the camera theme going, the rear of the device carries 3 lenses:
12MP, PDAF
5MP
2MP Depth Sensor lens
HDR
1080p @ 30fps
The camera samples are not available at this time but given the thought process went behind the design, I am expecting decent results if not mind-blowing.
Let's get into the nitty-gritty of the smartphone:
Hybrid Dual SIM
Android 9.0 (Pie)
Mediatek Helio P70 (12nm) Chip – (interesting)
Octa-core (4×2.0 GHz Cortex-A73 & 4×2.0 GHz Cortex-A53) – CPU
Mali-G72 MP3 -GPU
microSD, 128 GB (uses the second sim slot)
128 GB, 6 GB RAM
No 3.5mm Jack (seriously?)
Bluetooth 5.0
Blue and Black – Colors
Looking at the device from the front or the back will fool you into thinking that it is just another Android device, it is the side profile of the phone that screams, battery, battery and more battery. In many cases the device is thicker than some power-banks available in the marker.
All side controls are housed up top, which is going to be a challenge due to the massive size of the unit and reach-ability issues that one will face. The fingerprint reader, which probably will be most used part of the phone after the screen, is also on the side and hard to read with one hand. So, not all the decisions were made to keep user friendliness in mind.
I am happy to report at the end of this article, that this device is going to help those who work in the field for days. You guys can carry this device and not worry about the battery life and maybe then some.
I guess when it comes to practicality, the form doesn't matter.