Facebook-parent Meta's stock bounces after chart flashed most oversold reading in a decade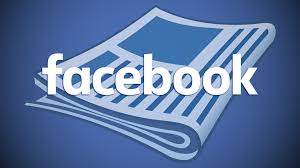 Meta Platforms Inc. shares rebounded from a 20-month low on Wednesday, as a widely followed technical indicator fell to the most oversold level recorded since the business went public a few months after Facebook went public a decade ago. The shares of Facebook (FB, -3.74 percent) rose 5.4 percent to $232.00, after dropping 31.8 percent over a four-day losing run prompted by a massively disappointing earnings report and outlook for the company.
In related news, Facebook owner Meta loses a record $232 billion in market worth when he'said the quiet part out loud,' according to the Wall Street Journal.
In addition, the stock has recovered after closing Tuesday at its lowest price since June 2020, a 42.4 percent decline from its all-time high of $382.18 set on Sept. 7, 2021. The recovery comes as part of a broader rebound in the technology sector. Aside from that, the company's Relative Strength Index (RSI) finished at 21.52 on Tuesday, its lowest level since the stock reached a record low of 18.13 on August 2, 2012.
The RSI reached a low of 28.20 on Wednesday.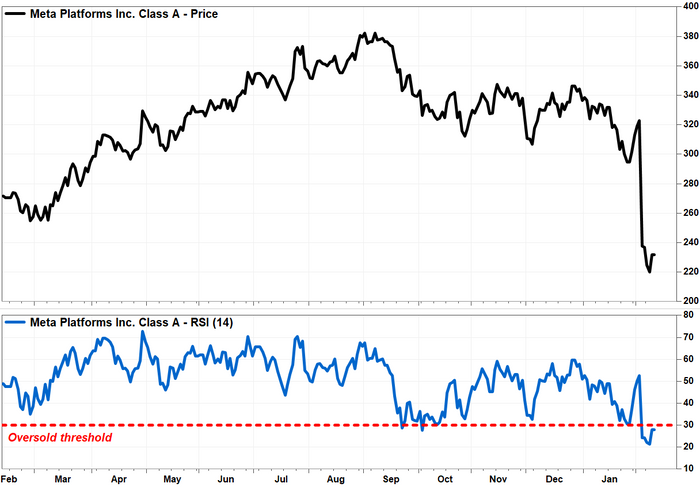 The relative strength index (RSI) is a momentum indicator that compares the size of stock price gains over a period of time, generally 14 sessions, against the magnitude of stock price losses. The presence of values below 30.00 on the chart is sometimes seen as a hint of oversold circumstances. More information on the RSI indicator may be found here.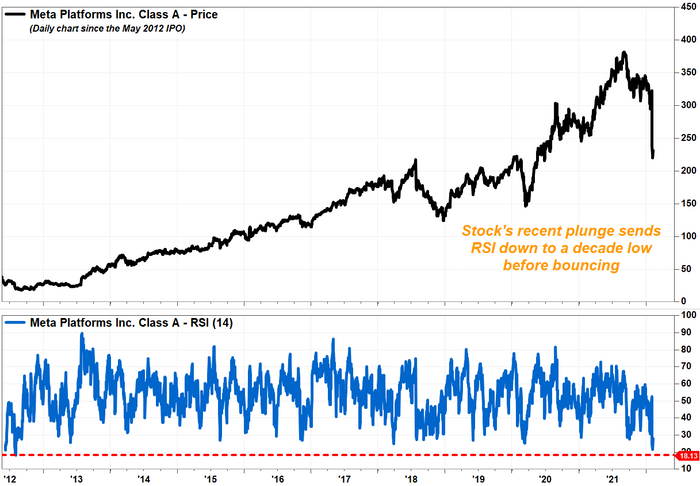 Keep in mind that the relative strength index (RSI) is not always a reliable market-timing indicator, as oversold circumstances can continue for extended periods of time. In fact, some analysts believe that oversold circumstances are an indication of a stock's fundamental weakness, because it indicates that a stock's capacity to become oversold indicates the strength of a downturn.
For example, when Meta, then known as Facebook, saw its relative strength index (RSI) reach its low point on Aug. 2, 2012, less than three months after the social networking firm went public, the stock ended at $20.04, or 47.3 percent below the $38 initial public offering price.
Following an additional 11.5 percent plunge to $17.73 on September 4, the stock would not reach bottom until a month later. The RSI closed at 27.64 on that particular day.
Waiting for a "bullish divergence," in which the price continues to decline while the RSI begins to rise, is a hint that the stock may be about to launch an oversold rebound, similar to what happened in August 2012, is the notion.