Fallout 76 – Second Helpings Quest Walkthrough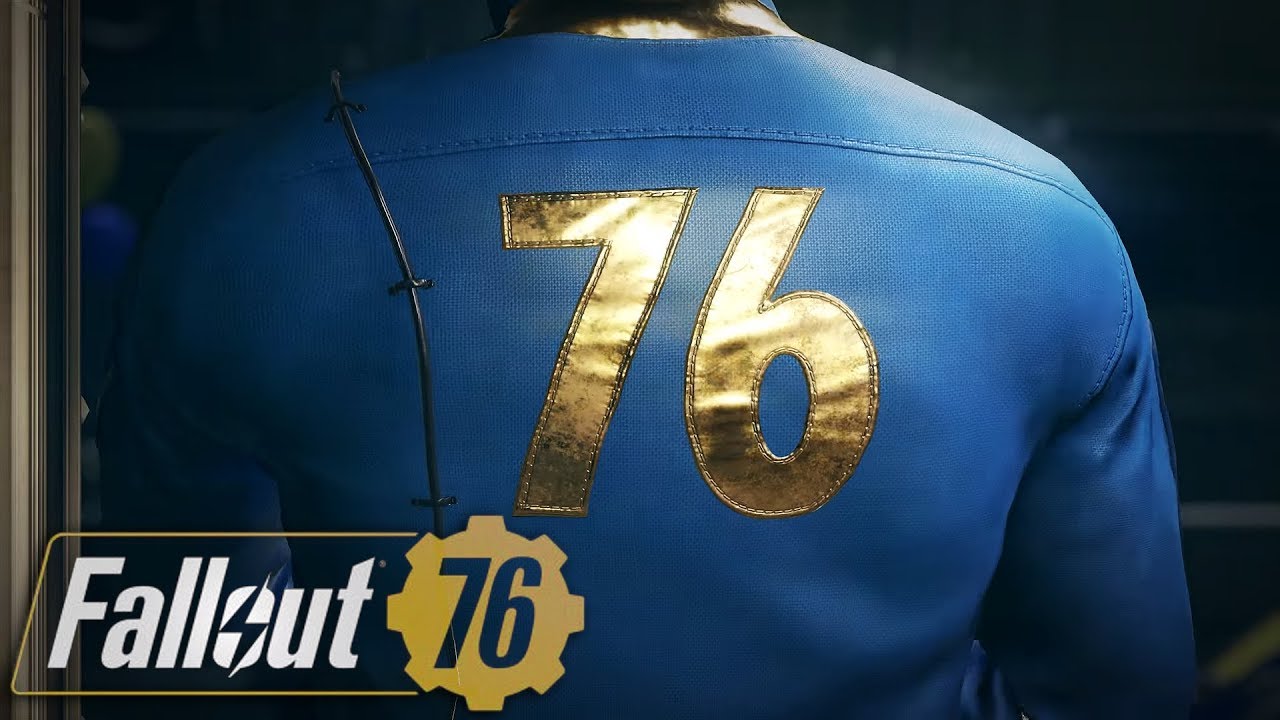 Now I'm sure your inventory started to be filled with rewards after you have completed the first quest Reclamation Day, which acts as the introduction of the game itself, then followed with the second quest First Contact, where you've learned about the Overseer's Camp. Then you also started to learn how to use the diagnostic terminal and the cooking station in the third one, Thirst Things First.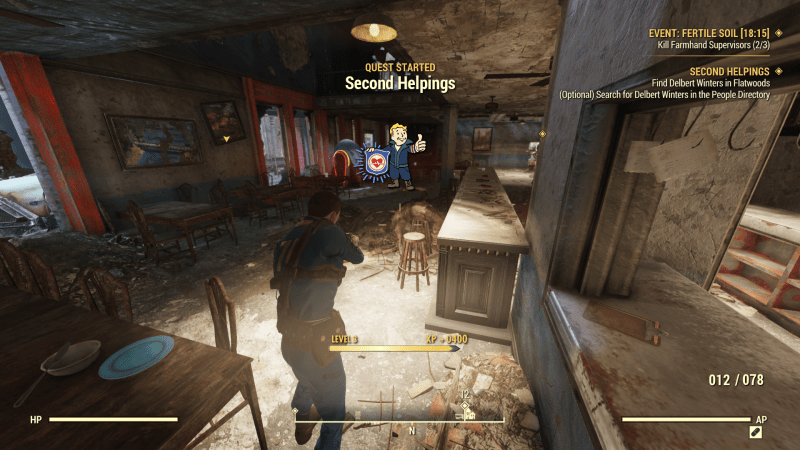 Finally, now you will continue your journey to Second Helpings, one of the main quests in Fallout 76. This quest will automatically start after you have completed the Thirst Things First quest.
Your task here is to find Delbert Winters and learning some things in Flatwood, plus, of course, you will get some rewards as mentioned below:
1 Plan: Tinker's Workbench
12 Wood Scraps
1 Plan: Hunting Rifle
3 Stimpack: Diluted
As always, for XP and Caps you will get will depend on your player level, as well as other factors, such as miscellaneous objectives.
Let's get started!
You can search for Delbert's location by using the self-serve terminal.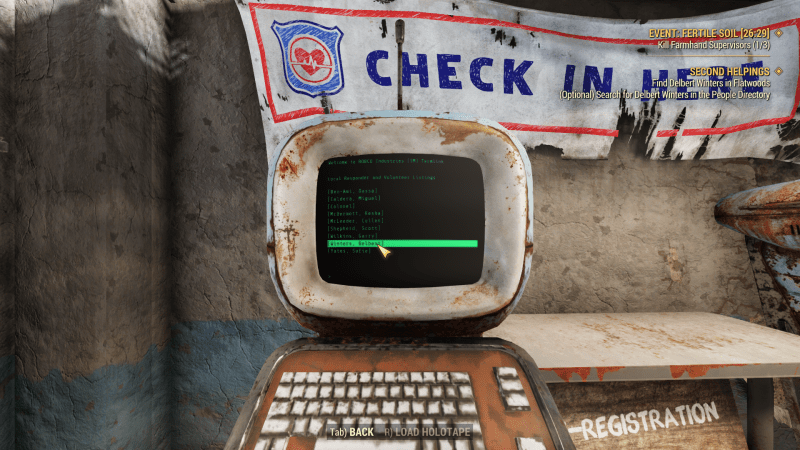 Delbert Winters' home is located nearby the terminal, see the map below, and enter the house.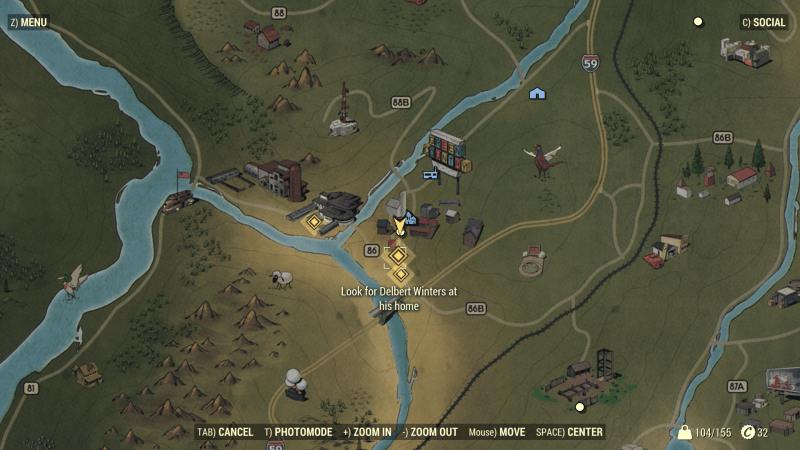 You will find him already dead inside the house, now loot the items from him to proceed.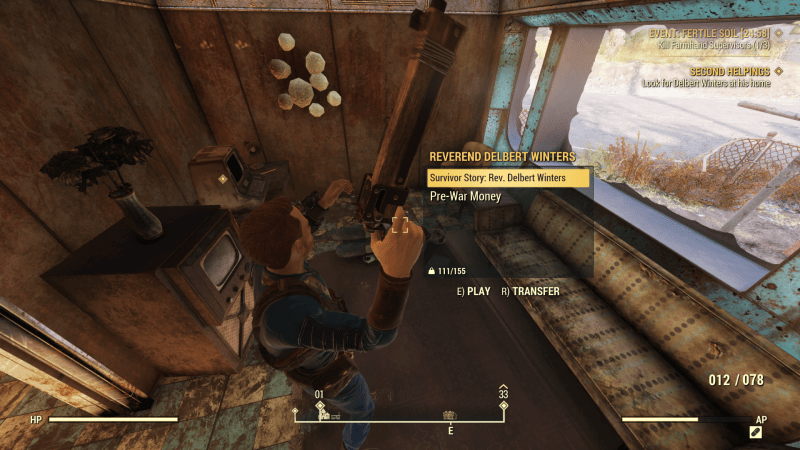 Inside the house just beside his body, you should see this terminal, look for training instructions, then click on "Volunteer Training."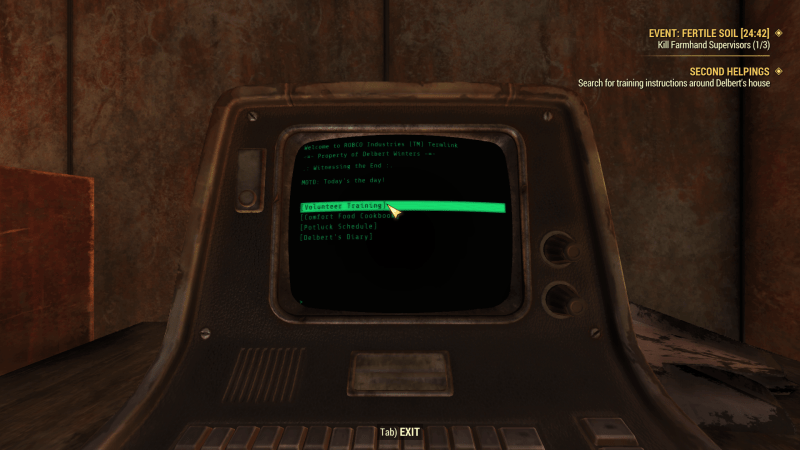 From the terminal, you will get a training instruction to cook a ribeye steak. Now you need to go back to the place where you first boiled the contaminated water, and use the cooking station to cook a ribeye steak.
You will need Brahmin Meat and wood, get Brahmin Meat by killing the Brahmin in the vicinity. It's the cow with two or three heads.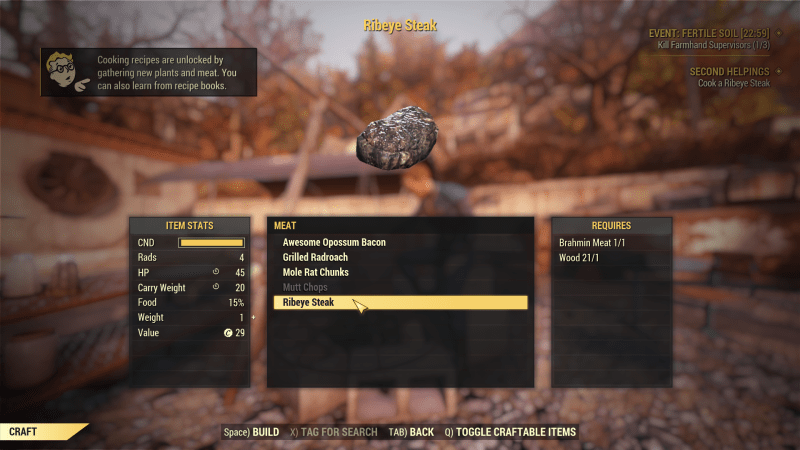 Once you've done the cooking, go back to the self-serve terminal to check in, then you will have to go back to the trading hall in Flatwood, just nearby.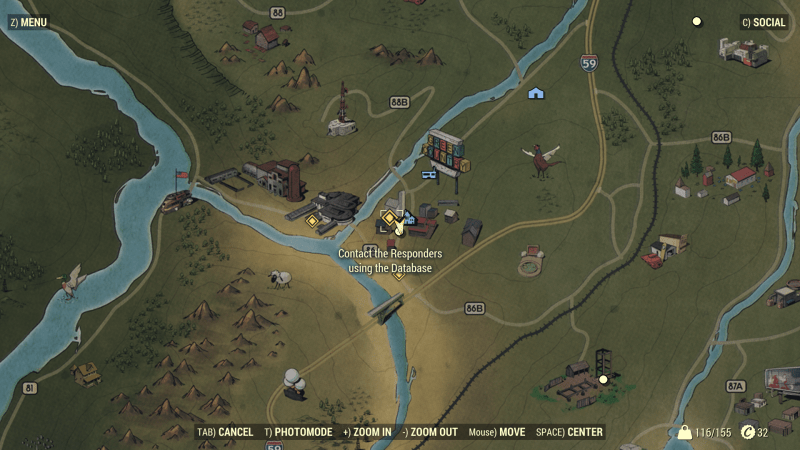 Here you will have to use the computer which you will find right at the entrance.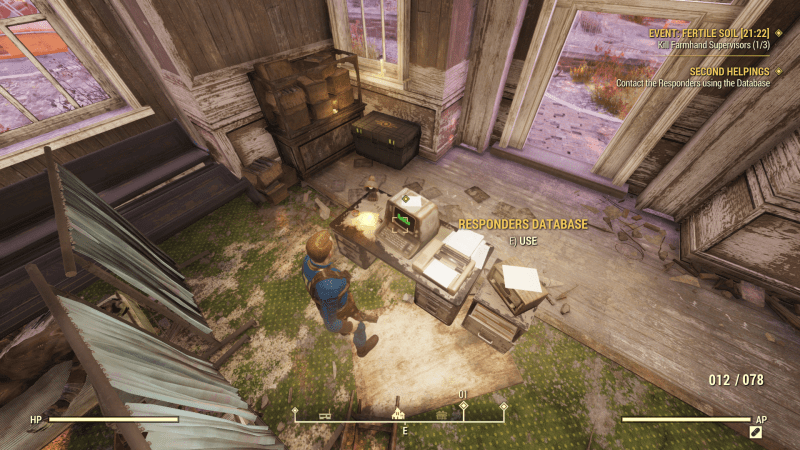 There you go, the quest completed!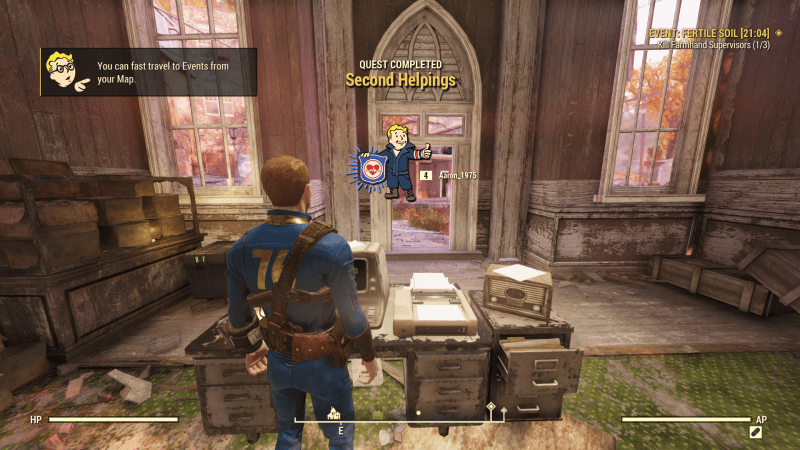 Well done, you have completed one of the main quests in Fallout 76! Are you ready for the next one? Final Departure quest is waiting for you to be completed.
Fallout 76 is currently available on PC, PS4 and Xbox One.