Find the Stickman Roblox Code and Everything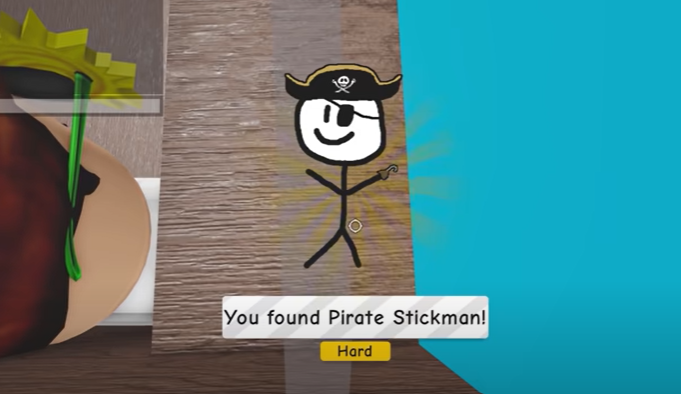 In this guide you will find out how you can get all the stickman in Roblox find the stickmen.
Hanging stickman is easy to be found as you can find it easily on a wall all you have to do is just jump from top of the rock to a lower level.
Sleeping stickman is sleeping in a house you need to enter from outside window if you want to get it.
Miner stickman can be found in the cave and its code is that you have to collect other 3 stickman like stone stickman in the cave.
You can also see the location of the miner stickman in the image below. As miner stickman is difficult.
To get Pirate stickman head to the boat and in the door you would need get as close as possible to the door. Type this code /e dance 2 and shift lock the door and you will be able to get pirate stickman.
The answer for Nerd stickman it's 912340800 and the ? button is 3
Use /e divine for the constellation stickman.
How can you to get glitch stickman?
You need to get into fts and  search the name of the person that build it and then go to his creations it'll be there and then you can play it.
All you need to know about the find the Stickmen
In this game the code for all the players is 634132. Adventure, find-it and badge-hunting are all part of the fun of Find the Stickmen. Find the Badges!, a group that specialises in creating badge-hunting experiences, came up with the concept for the activity. In the meantime, in December of 2021, the experience was created.
Explore islands, various areas, and realms where stickmen can be found as the goal of the experience. Players have access to over 74 different stickmen. In order to keep track of their progress, players are given badges that correspond to the stickmen they acquire.