Harry Potter: Hogwarts Legacy Is Also Coming to Switch

Previously, we learned that Hogwarts Legacy, an open-world action role-playing game set in the Harry Potter universe, will be released on the PC, PlayStation 5, PlayStation 4, Xbox Series X/S, and Xbox One. However, if you are a Nintendo Switch owner who was disappointed when the game was not announced on the device, I have some good news for you: it will indeed be released on the console.
The story initially surfaced when preorders for the store Best Buy began to increase (as spotted by Wario64). If you look closely, a product listing for a Nintendo Switch version may appear to be a technical error in the system. According to the FAQ section of Avalanche Software's official website for Hogwarts Legacy, the game will be accessible on Nintendo's hybrid device, the eShop. Furthermore, while looking at the FAQ website via the Wayback Machine, there is no mention of Hogwarts Legacy coming to the Switch in the screenshot.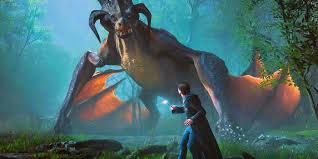 Despite the fact that the Nintendo Switch is not a graphics powerhouse, the device has shown to be capable of running other AAA titles in the past. These games, however, frequently come with a few constraints, ranging from lesser resolution and frame rate to some being cloud versions, such as Control Ultimate Edition, Hitman 3, and Marvel's Guardians of the Galaxy, among others. Despite this, several AAA games, such as The Witcher 3: Wild Hunt, Doom Eternal, and Wolfenstein 2: The New Colossus, have been able to operate on the Nintendo Switch even though they are not cloud-based versions. Though those games may not be the finest versions to play, the fact that they are operating on the Switch is a significant accomplishment.
The unexpected statement comes less than a day after the State of Play show, which was exclusively devoted to Hogwarts Legacy and during which we finally got to see some gameplay and hear more about the game's storyline, was broadcast.