Honbike Uni4 – Who Is This E-bike For?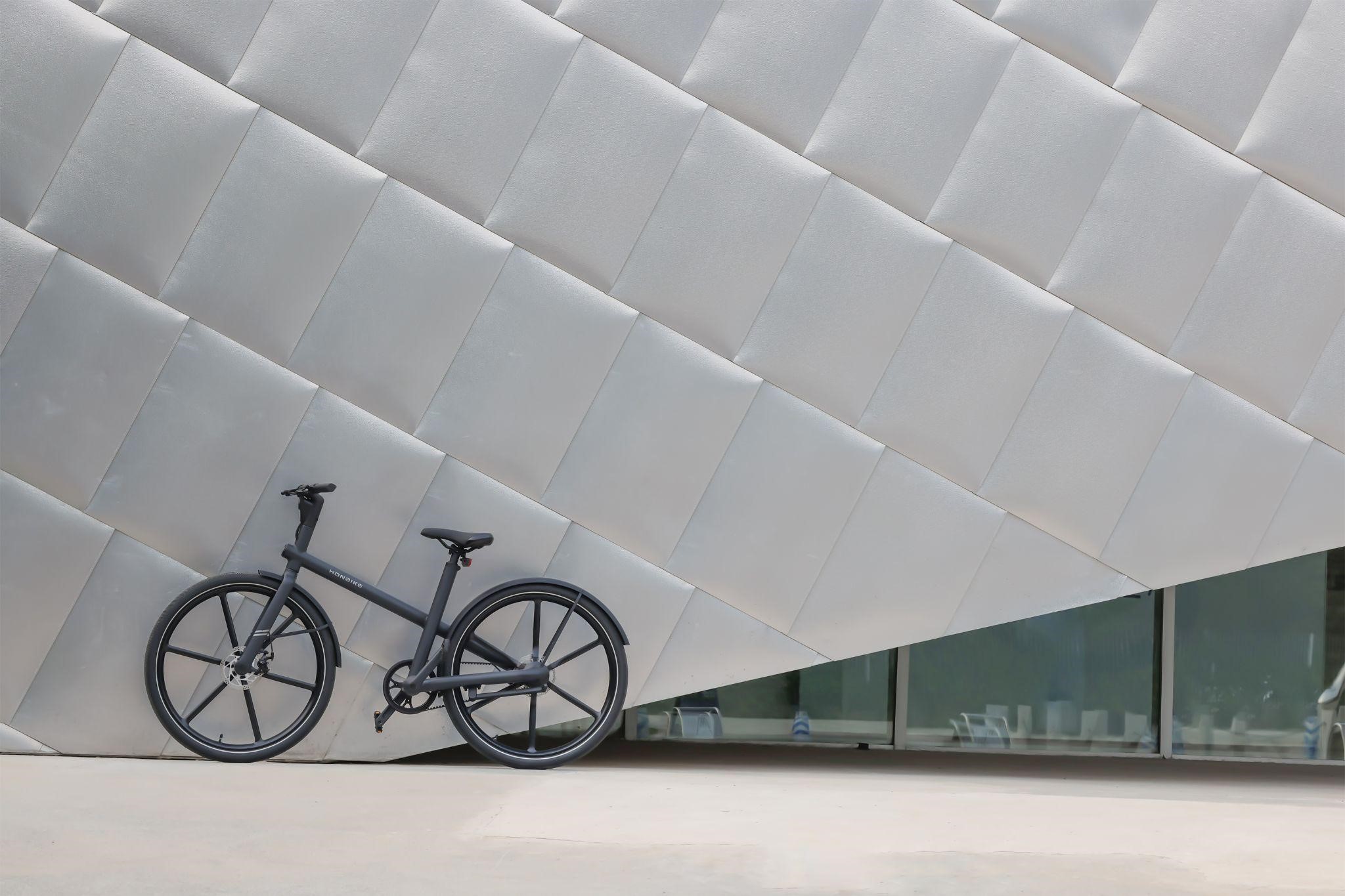 As a newcomer of e-bike market, Honbike Uni4 is the perfect electric commuter bike for urban riders who want a stylish ride with plenty of power.
Its long range, durable design and sleek minimalist style will make your daily commute more enjoyable and efficient than ever before.
From its Gates Carbon Belt Drive to its die-cast magnesium wheels, Honbike Uni4 is built to last.
With its 100 km max long range, you'll be able to go further and faster than ever before. Honbike Uni4 is the perfect companion for your urban commute.
So get ready to experience a whole new level of performance – Honbike Uni4 awaits!
Belt Drive
One of the standout features of the Honbike Uni4 is its belt drive system. This means that instead of using a traditional chain to transfer power from the pedals to the rear wheel, the bike uses a belt made of strong, flexible material. There are several benefits to this design:
Low maintenance: Belt drives don't require lubrication like chains do, so you won't have to worry about getting your hands dirty or dealing with the mess of oil.
Quiet operation: Belt drives are much quieter than chains, making them ideal for riders who want to enjoy a peaceful ride without the clanging and clattering of metal on metal.
Durability: Belt drives can last up to three times longer than chains, so you won't have to worry about replacing them as often.
SmartHON™
Another unique feature of the Honbike Uni4 is its SmartHON™ system, which provides real-time feedback on your ride and helps you optimize your performance. Some of the information you can track with SmartHON™ includes:
Speed: Know exactly how fast you're going at any given moment.
Distance: Keep track of how far you've ridden and set goals for yourself.
Calories burned: See how much you're working and how many calories you're burning.
Battery life: Monitor the status of your battery and plan your rides accordingly.
100 KM Max Long Range
One of the biggest concerns for e-bike riders is battery life, and the Honbike Uni4 addresses this with its impressive 100 km max long range on a single charge. With a 432Wh (12Ah, 36V) integrated lithium-ion battery, you'll be able to ride for hours without worrying about running out of juice. And when it's time to recharge, the 4-4.5 hour charging time is relatively quick compared to some other e-bikes on the market.
IPX6 Highly Water-resistant
Riding in the rain can be a drag, but with the Honbike Uni4's IPX6 rating, you won't have to worry about getting caught in a downpour. This rating means that the bike is highly water-resistant and can withstand heavy rain and splashing water from all angles. So even if the weather isn't perfect, you can still get out and ride with confidence.
Uphill Assist with Gyroscope
Climbing hills can be a challenge on any bike, but the Honbike Uni4 makes it a little easier with its uphill assist feature. This feature uses a gyroscope to detect when you're going uphill and provides a boost to help you climb with less effort. This is especially useful for riders who might have a hard time tackling steep inclines on their own.
10,000 KM Maintenance-Free
Finally, the Honbike Uni4 is designed to be low maintenance, with a maintenance-free period of up to 10,000 km. This means that you won't have to worry about frequent tune-ups or expensive repairs, saving you time and money in the long run.
One-piece Tru wheel design
The Honbike Uni4 features a one-piece Tru wheel design, delivering fantastic performance and reliable durability. This wheel design is maintenance free, meaning no spoke tension adjustment is necessary, making it easy to use. Additionally, the Uni4's die-cast Tru magnesium wheel provides great reliability as it is produced by a supplier to the automotive industry.
Not only this, but the Uni4 also provides excellent shock absorption with its high-grade construction and design. With its high strength and low weight, you can enjoy long rides with ease and comfort.
The Uni4's unique one-piece wheel construction also gives it greater flexibility than other wheels on the market, allowing for smoother turns and enhanced overall maneuverability.
Its sleek design also allows for improved aerodynamics which helps reduce drag and increases speed when going downhill or over long distances. All in all, the Honbike Uni4 offers an unbeatable combination of performance and durability that will have you riding confidently whatever your terrain.
A model of true craftsmanship
Honbike Uni4 is a true model of craftsmanship, with its 7,000 series aircraft-grade aluminum material that makes the frame more sturdy and robust. This material is more durable than traditional 6,000 series aluminum, providing strength and longevity while also keeping the design minimalistic. Additionally, the Uni4 has an angular-free/rounded design that ensures there are no sharp edges or dangerous protrusions on any part of the bike. This level of detail in craftsmanship not only lends comfort to the rider but also increases safety for all users.
Aside from being strong and safe, Honbike Uni4 is also extremely lightweight with its three tube construction. The frame uses less material than normal to create a balanced and comfortable riding experience without compromising durability. The minimalist frame design eliminates complexity and gives riders a clear vision of their ride ahead so they can focus on enjoying every moment. The whole structure works together to provide flexibility and performance when needed while staying true to its original craftsmanship values.
The combination of 7,000 series aircraft-grade aluminum material, angular-free/rounded design, minimalist frame design and three tube construction creates a perfect balance between strength and weight that provides optimal comfort for users. Moreover, this combination offers exceptional build quality with lasting durability that can stand up to any kind of weather or terrain condition with ease – making it an invaluable investment for anyone looking for an efficient yet stylish ride without compromising on safety or quality.
Conclusion
In conclusion, Honbike Uni4 is a high-quality city e-bike that is perfect for riders who want a smooth, quiet ride with plenty of features to enhance their experience. Whether you're a commuter looking to make your daily ride to work a little easier, a recreational rider who wants to explore new routes, or a fitness enthusiast who wants to track your progress and burn calories, the Honbike Uni4 has something to offer. With its belt drive system, SmartHON™ technology, long battery life, water-resistant design, uphill assist, and maintenance-free period, this electric bike is well-equipped to handle a variety of needs and preferences. So if you're in the market for a new e-bike, the Honbike Uni4 is definitely worth considering.