How and Why To Create an Ideal Customer Profile for Your Business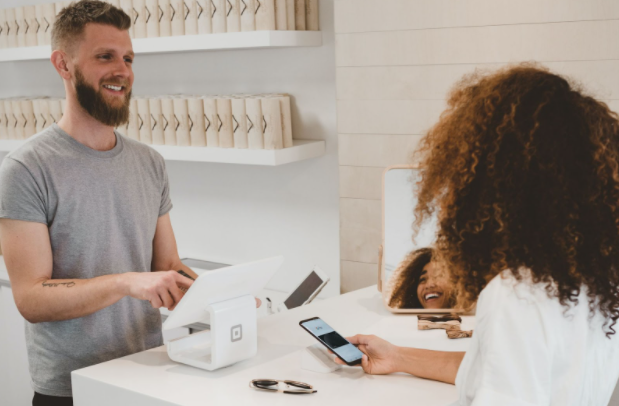 Creating an ideal customer profile is always a positive strategy for a business. But how much do you know about who your ideal customer is, how much they mean to your business and how long they will remain with you? Additionally, there are many other concerns regarding the 'ideal customer' for a business. In this piece, we not only cover important aspects of creating the ideal customer profile for your business, but also cover every other relevant factor regarding it.
What Is An Ideal Customer Profile?
An ideal customer profile is something which describes the demographics, psychographics, socioeconomic status, generation, brand affinity/product usage and benefits sought of the customer. We have provided a brief explanation of all these terminologies below –
Demographics:

Aspects related to place of residence, age, gender, race and ethnicity and household composition.

Psychographics:

Aspects that describe one's personality, lifestyle, life stage, attitudes, opinion and even voting behaviour.

Socioeconomic status:

Describes a person's work experience, an individual's or family's economic and social position in relation to others, based on income, education, and occupation.

Brand affinity/product usage:

Describes a customer's behavioural attitude towards product engagement.

Benefits sought:

Explains the reason why a customer buys from you in the first place.
Who Is An 'Ideal Customer'?
As important as sunlight is in the process of photosynthesis, it is the same way identifying an ideal customer is crucial for a successful business. Without an ideal customer pool, any business will find it difficult to sustain itself and grow. It's the lifeblood of almost every business in operation.
The Ideal customer is a specific profile (or set of profiles) who have a genuine requirement for your products and services now and will have the potential to offer repeat custom or subscription. For example, the ideal client for an online essay writing service will be a student who has ordered the work, was satisfied, and can recommend you to his classmates.
If your customer refers your products/services to others, then you have found the ultimate solution for sustainability of your business. That ideal customer becomes pivotal, therefore when you are able to locate one you should always do your best to go out of the way to please and entice them.
An ideal customer does not have to be one criterion, it could be numerous or many, depending on the industry and the structure of your business. Though one is likely to be the best for different reasons in terms of paying more regularly or being easier to convert through a sales cycle and process.
How Will You Find An Ideal Customer For Your Business?
We are all aware of the significance of customer satisfaction for business. The most important thing you should know is that the ideal customer is somebody who acquires your products/services with the least hassle and in return, creating the mutually beneficial partnershipis that they benefit conveniently and effectively from you and your business. So let's see how you can find your ideal customer!
Study your product:
How can you expect to convince a customer to buy your product, or know who exactly would benefit, if your sales and marketers are not experts across the board? So before selling your product, conduct a deep study with unique and detailed research.
You should know about the distinctive features of your product, why it should be considered better or more unique to each of the competition that are already available in the market. The costs, terms and conditions and many other related factors. The only way you can convince anybody else to buy your product is by first being convinced yourself about its usability and durability.
Scan your products from the prospect's point of view:
Place yourself in your prospect's shoes. Involving yourself in their character will help you see from an alternative, neutral perspective and assist to understand their needs and expectations better. Suppose you are a buyer, think what quality you would expect from your product and what functionalities or options will attract you.
Identify your best customers:
Obviously you will have the access to visualize who your current customers are and hopefully with useful data which can be analyzed to discover patterns you can dissect.
Go into your database and filter through to identify the longest-serving or repeat customers. The ones who had the shortest sales cycle and those who were referred by specific channels.
Create a new list and research the industries and specifics of what they do and the small details of their demographics. This not only includes the business as a whole, but the job title as this is who you are targeting more directly.
Determine the whereabouts of your customer:
It is valuable to know and understand the locations of your customers. Where they reside, the location from where they purchase your products. This is not only in a geographical sense but also with regards to digital location.
If you look deep into it then you can find a long term goal inside. Suppose if you find more traffic from a particular location then you will definitely feel the need to intensify efforts towards that particular place to drive many more customers to your business. For example a country, a region or a particular social channel.
Note the exact time period when your ideal customer buys your product:
If you know when in the calendar year your ideal customer craves your product, or which season/month they are more likely to make more purchases then it would be easier for you to structure campaigns around this time to catalyse the interest.
In the meantime when your sales become low, you can prepare your business for the upcoming demand by using this lean period to come up with and implement new ideas on how you could improve your products/services further.
Create an ideal customer profile:
When you are completely aware of your customer's needs, the likely industries, niches, peak times, location of purchase, their purchasing channel and the decision maker within the businesses, now you can proceed to begin mapping out the separate ideal customer profiles. Creating the personas who you are aiming to go out and target. Ultimately this is going to help you be more productive throughout the whole business.
Less wasted money on failing campaigns and the time of sales representatives purely for prospects with solid chances of conversion.
How Can You Retain Your Ideal Customer For A Long Time?
It is all good and well creating the ideal customer profile for prospecting and lead generating – but that is not the end of it all. It is important for you to reverse engineer the process in order to achieve long-term success. Ask yourselves the question – "Why are we their ideal purchasing profile?" They may be ideal for you but are you making yourselves ideal for them?
Delight your customer:
Customer satisfaction is something that almost all of your competitors will strive to provide. But what about customer delight? No, that's not something every business thinks about.
I think the best way to look at this is by understanding that every business is going to aim to please their customer to a minimum requirement. This would include generic, complimentary offerings.
When you receive these factors you are emotionally unfazed due to a mandatory expectation.
So it is how you can go beyond this to create a strong and warming business identity with fufilling emotional attachment to provide the 'WOW' factor. This instigates the thought process that you have gone the extra mile and this is psychologically appreciated.
Ask for feedback every time you sell something:
Feedback from your customers is one of the most valuable pieces of data which you can collect for long-term adaptation and improvement, do not dismiss the opportunity to ask this. Going well out of your way to discover the thoughts of your ideal customer profiles will also be hugely impactful on the future decisions you take.
It will tell you how well your product/service is progressing, whether some things needs to be fixed or dropped, where you are lacking or where you should prioritize development focus. You will get to know a lot about your product or service through customer feedback.
This is also a great way to make your customers feel that their input is valued and that you are intent on working to achieve something better and that it is a partnership, not a quick sale.
Never make false promises:
There are many companies who make promises but never fulfill them. Always look to avoid making fake promises about your product or service. Making promises and not delivering will reflect negatively on the trust factor between your business and your ideal customer.
Creating an open and honest relationship will be respected and protect your image and manage the expectations of the customer.
Conclusion 
Ultimately, building an ideal customer profile will help you take your business to the next level because when you create a profile, you get a deep understanding and knowledge about your customer.
It streamlines the whole process. It stops you from touching the sides with everybody and converting with nobody, to intensely communicating the relevant information to the correct people. Consequently, it saves you time undertaking a potentially futile marketing strategy and from providing the sales team with completely unqualified opportunities.
It might take a significant amount of time to construct your ideal customer profile but it is to be created with the long-term in mind and to make life easier and productivity at a maximum potential further down the line.